Patrick Rothfuss's The Name of the Wind transfixed the Four Corners of the fantasy world when it was released in 2007. The award-winning narrative is the first in the author's bestselling Kingkiller Chronicle trilogy. It tells the tale of Kvothe, a roughish magician and musician living under an assumed name who unspools his legendary life story of song and adventure and his search for the sinister entities that killed his family many years ago.
Rothfuss interweaves ancient magic and world-building lore with character-driven drama in The Name of the Wind—an intentional move, as the author has stated that his stories "live on their characters" rather than scenes of sword-clashing action. His ever-growing fanbase includes genre titans like Robin Hobb, Terry Brooks, and George R.R. Martin. And with Lin-Manuel Miranda executive producing a prequel TV series adaptation of The Kingkiller Chronicle that's currently being shopped to networks, it's clear the future looks bright for Rothfuss's high fantasy saga.
To date, Rothfuss has published two full-length Kingkiller Chronicle books, 2007's The Name of the Wind and 2011's The Wise Man's Fear. He's also released a set of novella-length companion tales. The author is currently at work on the final book in the trilogy, tentatively titled The Doors of Stone. Alas, no release date has yet been announced...
Searching for an epic quest while you wait? These books like The Name of the Wind will sweep you away just like Kvothe's adventures.
The Unwilling
In her first fantasy novel, dark thriller author Kelly Braffet weaves a vivid world that's just as rich in history and tradition as Temerant.
Judah is one of four young royals raised in seclusion within the walls of Highfall castle. But unlike the others, Judah is an inconvenience that the older generation of Highfall royals wishes they could simply eliminate. Judah was a foundling. But after being raised with the young prince Gavin, Judah and her foster brother developed a supernatural bond.
When one of them is hurt, the other feels their pain — and so Judah is kept alive to protect the heir apparent. But as the siblings enter adulthood, the archaic traditions of Highfall are threatened by outsiders, and Judah learns life-altering truths about who she really is.
Like The Name of the Wind, The Unwilling is a fantasy that doesn't pull punches. Its world of dangers and unfulfilled destinies is one you'll want to get lost in, but perhaps not one you'd actually want to actually live in.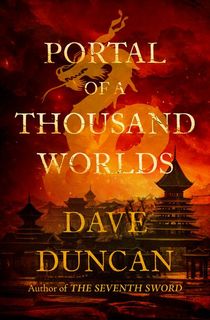 Portal of a Thousand Worlds
Sword-and-sorcery master Dave Duncan transports readers to an Imperial China of dark magic and rebellion in this alternate history fantasy. Centuries ago, the Portal of a Thousand Worlds opened, ushering in an era of chaos and revolt. Omens suggest the gateway is about to crack open once again.
The impending magical cataclysm sparks a fight for power that threatens to consume the land. Duncan crafts a sprawling fictional kingdom filled with royals, warriors, dragons, thieves, and mages in Portal of a Thousand Worlds—perfect for fans of Rothfuss's detailed fictional setting in The Name of the Wind.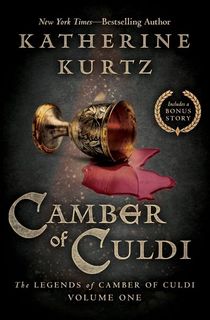 Camber of Culdi
New York Times bestselling author Katherine Kurtz conjures a tale of magic and mysticism in this sweeping medieval fantasy, the first in the author's Legends of Camber of Culdi saga. Camber hails from an extraordinary magical race in the kingdom of Gwynedd.
For years his people have felt compelled to bow before the ruling Festils, dark magic practitioners and usurpers of the throne who rule with a cruel hand. When a tyrant king causes the death of Camber's son, the sorcerer sets out for revenge.
His quest takes him far from his homeland as he seeks out the rightful heir and fights to restore balance in the kingdom. Like Rothfuss, Kurtz excels at world building and writing lively, fully-formed characters. In Camber of Culdi, she summons a bewitching realm rich with human drama.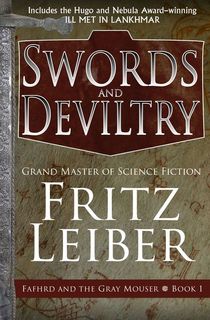 Swords and Deviltry
SFWA Grand Master Fritz Leiber is viewed as a progenitor of sword and sorcery fantasy—in fact, he coined the phrase The author's beloved Fafhrd and the Gray Mouser story cycle, written over the course of some fifty years beginning in 1939, laid the groundwork for the genre.
It stands today as one of Leiber's most famous literary creations. Swords and Deviltry collects four marvelous adventures of the barbarian Fafhrd and his magician thief sidekick the Gray Mouser. Like Rothfuss, Leiber focuses on his protagonists' evolving interior lives, tracking their growth through the years as the valiant pair mature and settle down.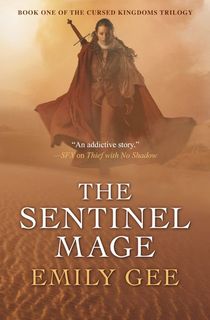 The Sentinel Mage
Entranced by the evil Chandrian and other supernatural elements coursing through The Name of the Wind? Emily Gee's enthralling Cursed Kingdoms trilogy is sure to spark a blue flame in your heart. The Sentinel Mage kicks off the saga. In it, an ancient curse threatens the Seven Kingdoms, laying waste to anything and everyone that it poisons. Harkeld of Osgaard, a prince with magical abilities, possesses the power to stop the scourge, but assassins track his every step.
Shapeshifter Innis transforms herself into an armsman to shepherd the prince across the windswept deserts of Masse and save the Seven Kingdoms. But deadly creatures lurk in the creeping darkness, and they threaten to destroy Innis and the mage-prince.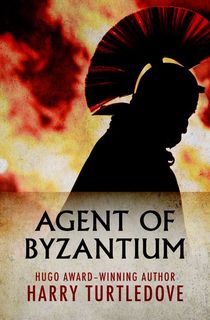 Agent of Byzantium
Hugo Award-winning author Harry Turtledove draws on a variety of genres to construct his sprawling fictional worlds, from sci-fi and fantasy to deeply researched alternate history. In Agent of Byzantium he imagines an alternate timeline wherein the Byzantine Empire thrives well into the fourteenth century, generating weaponry and technologies that place it at the forefront of the medieval world.
Basil Argyros is a Byzantine warrior and superspy, defusing political conspiracies and neutralizing threats from the western and eastern lands. But danger is ever-present in Byzantium, and Argyros must stand ready for battle if he hopes to survive. Readers charmed by Rothfuss's artful prose and boundless imagination in The Name of the Wind will find much to love in Turtledove's masterful world building.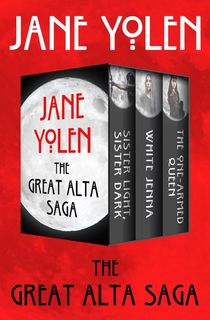 The Great Alta Saga
Myth and music play an integral role in The Name of the Wind—and will feature prominently in the upcoming Kingkiller adaptations thanks to Lin-Manuel Miranda. Multiple award-winning author Jane Yolen also blends lyric and legend into her acclaimed Great Alta trilogy, building out her expansive world through the realm's many songs, ballads, poems, and mythologies.
A heroic saga of magic and prophecy, the Great Alta trilogy tells the tale of young female warrior Jenna and her mirror twin Skada, who emerges only in darkness. Together, the pair must face their shared fate and reshape their embattled world.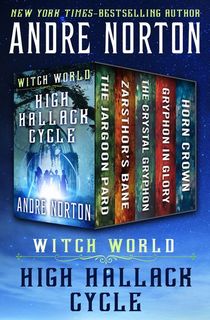 Witch World: High Hallack Cycle
For all those who were happily lost in Rothfuss's layered narrative, a grand literary universe awaits in Andre Norton's Witch World saga. Norton's groundbreaking multi-book series blends sword and sorcery, sci-fi, and high fantasy to extraordinary effect and is comprised of multiple cycles—including the High Hallack cycle.
This box sets collects five of the cycle's eleven books, inviting readers on a journey to the western continent of High Hallack and a parallel world of heroines and heroes where magic is real.
The Lies of Locke Lamora (Gentleman Bastards, Book 1)
Rothfuss spins an intricate history with multiple timelines in The Name of the Wind. Fantasy author Scott Lynch also employs multiple timelines in The Lies of Locke Lamora, his "gorgeously realized" (George R.R. Martin) 2006 debut that kicks off the Gentleman Bastard series.
The fantasy narrative follows young Locke Lamora, an orphan and thief in the mystical island city of Camorr who ascends the ranks of the criminal underworld to lead a band of thieves known as the Gentleman Bastards. Enhancing Lamora's rise and fight for domination are interludes that describe the history of Camorr and how the Gentleman Bastards came to be.
A Wizard of Earthsea (The Earthsea Cycle Series Book 1)
Ursula K. Le Guin charted new and wondrous territory in her award-winning Earthsea cycle, spiriting readers away from the medieval patriarchal lands of conventional fantasy to an archipelago surrounded by a vast ocean and inhabited by diverse cultures and races.
A Wizard of Earthsea kicks off the cycle, and follows young mage Ged as he seeks to master his growing powers and vanquish the malevolent force he inadvertently unleashed upon the world. Readers charmed by Rothfuss's magic setting, his large cast of characters and the attention he pays to their inner lives will adore Le Guin's stunning Earthsea cycle. Not to be missed.
The Last Unicorn
Ranked by Locus as one of the best fantasy novels of all time, Peter S. Beagle's The Last Unicorn is also one of Rothfuss's favorite books. The author champions the 1968 tale as "the best book I have ever read. You need to read it. If you've already read it, you need to read it again."
An enchanting account of a unicorn's search for others of her kind and her place in the world, The Last Unicorn is a must read for fantasy fans—and the animated adaptation from 1982 is worth a watch as well.
Furies of Calderon (Codex Alera, Book 1)
This high fantasy series by bestselling author Jim Butcher takes place in the land of Alera, where magic crackles through the air and darkness looms on the horizon. To protect their territory, the people of Alera rely on the furies, supernatural entities of earth, air, fire, water, wood, and metal.
Young Tavi, unable to harness this ancient force and command the elementals, struggles to fit in. But when advancing enemies threaten his homeland, Tavi must search deep within himself for the power to stem the tide of war and save his people. Furies of Calderon is the first book in Butcher's six-part series. Its engrossing setting and coming-of-age-style narrative will appeal to fans of The Name of the Wind.
Riddle-Master Trilogy
World Fantasy Award-winner Patricia A. McKillip imagines a mythic world of riddles, wizards, shapechangers, and everlasting magic in her beloved Riddle-Master trilogy. Morgon is a prince of the island farmers of Hed, born with three stars on his forehead.
After outsmarting the wraith of Peven, Lord of Aum in a riddle-game, Morgon acquires a crown—a prize that brings with it both promise and peril. Soon Morgon embarks on an epic adventure in search of his ultimate destiny.
This edition collects all three books in the Riddle-Master series—1976's The Riddle-Master of Hed, 1977's Heir of Sea and Fire, and 1979's Harpist in the Wind. A lyrical fantasy that calls to mind the legends of yore, McKillip's trilogy will draw you in just like Rothfuss's expansive tale.
Serpentine
Fans of The Name of the Wind enjoy the novel for its rich history and world-building elements that make for an excellent fantasy setting. Serpentine follows a similar formula, but its world is rooted in Chinese mythology.
Set in the ancient Kingdom of Xia, the story follows a young girl named Skybright who leads a double life. During the day she is a handmaid to the youngest daughter of Xia's most influential families. But when night falls, she transforms into an uncontrollable, snake-like demon.
When creatures of the demon realm lay claim to Skybright, she becomes conflicted because she doesn't want to leave her humanity behind. Despite her resistance, Skybright learns that she is destined for something even greater than herself, and she just might need to embrace her dark side to fulfill her role.
The Warded Man
Similar to The Name of the Wind, the first installment in Peter V. Brett's Demon Cycle series is also packed with intriguing lore. The Warded Man takes place in a world where vicious demons terrorize humanity after the sun sets. These raids against the humans have gone on for hundreds of years, and now only a small number of men and women survive.
During the early years of these battles, humanity and demons were evenly matched, but the power to properly repel demons has been lost over time. As the attacks grow fiercer, the remaining humans are barely clinging to their lives. But when three survivors of the raids step forward to regain the lost methods of warding, a hopeful light is reignited among the living humans.
Children of Blood and Bone
This New York Times bestseller is sure to please The Name of the Wind fans. The story centers around Zélie Adebola, a young girl who is trying to bring back magic to the kingdom of Orïsha. The day magic disappeared from Orïsha was the same day that her mother, and the maji—magic-wielding people—were killed off.
Now surviving maji are oppressed and are left without any hope. But when Zélie learns of a way to restore magic to the maji, she embarks on a quest with the ruthless king's rebellious daughter to help save Orïsha from disaster.
The Hum and the Shiver
Patrick Rothfuss himself is a fan of the first novel in the Tufa series, calling it "a book somewhere between American Gods and Faulkner."
Like The Kingkiller Chronicle, music plays an important role in the Tufa novels. The Tufa are a mysterious people that live in present-day Smoky Mountains. After a traumatic time in the army, Tufa Bronwyn Hyatt returns home to Cloud County. Bronwyn's priority is to heal, both from her time at war and the dangers at home she enlisted to escape.
But now that she's returned to Tennessee, Bronwyn finds prophecies of doom all around her, and she's lost touch with the music that was once an integral part of her life. Bronwyn is caught between her people and her freedom in an epic battle of good and evil. The first in a six-book saga, the Tufa Novels are a unique and fascinating addition to the fantasy pantheon.
Blood Song
The first title in the Raven's Shadow series, Blood Song has a similar narrative format to Name of the Wind. Much of the book takes place in a story-within-a-story, as legendary warrior Vaelin Al Sorna dictates to a historian the saga of how he achieved his many victories.
Vaelin's tale explores how he began his life as a warrior of the Faith when he was a young boy. Within the Order, Vaelin Al Sorna learns truths about his ancestors that he never expected — and starts down a path that will alter the realm, and his destiny. If you enjoy gritty fantasy, Blood Song is calling your name.
The Sword of Shannara
Terry Brooks has praised Kvothe's story as "deep and intricate and wondrous." The same can be said of Brooks' own epic fantasy novels.
Brooks is best known for his Shannara novels set in the world of the Four Lands, a far-future fantasy version of Earth. After a nuclear holocaust renders the planet unrecognizable, humanity evolves into into different species. Centuries since the devastation, Earth is populated by both mankind and fantastic creatures.
Half-Elf and Half-Human Shea lives with his adopted Human brother, Flick. Their lives are changed forever when the brothers learn Shea is a descendant of an ancient elven king, and therefore the only one who can wield the legendary Sword of Shanarra.
This unexpected visitor leads to a quest Shea and Flick could never have imagined — and starts a legendary series. Although the Shannara Chronicles are more commonly compared Lord of the Rings than The Kingkiller Chronicle, Rothfuss fans will also get lost in this beloved epic fantasy.
Assassin's Apprentice
Robin Hobb's beloved Farseer Trilogy follows FitzChivalry Farseer. Fitz is just a child when he learns he is of royal descent. But as a bastard, Fitz has no claim to the throne. Assassin's Apprentice is the first book in a trilogy, and in Robin Hobb's larger Realm of the Elderlings World, which comprises five series. Like Kvothe's, Fitz's story is dense at times, but ultimately very rewarding.
Readers will quickly develop loyalty to the determined Fitz, an antihero with spirit.
The Troupe
Kvothe is, above all, a musician. A performer.
His childhood as a member of the Edema Ruh, a nomadic troupe of performers, defined Kvothe as much as anything else. Through every high and self-imposed low, music remains the one constant in Kvothe's life.
Just as The Name of the Wind follows Kvothe's quest to learn more about what happened to his father, the lute-playing Arliden, the protagonist of The Troupe is motivated to join vaudeville for one simple reason: to find the man he suspects to be his father, the famous Heironomo Silenus.
George Carole and his quest for the truth details worlds hidden in the shadows, the power of music, and the importance of shaping your own story.
The Thief
The Kingkiller Chronicle and the Queen's Thief series feature some compelling villains, from Ambrose Jakis to the Chandrian to the Mede ambassador Nahuseresh.
Yet for both Kvothe and Eugenides, Megan Whalen Turner's titular thief, one enemy proves more dangerous than all the rest combined: themselves.
Kvothe and Eugenides share a wide-ranging curiosity and a self-confidence that often proves their undoing. Both are prodigies, and they know it. They're inclined to toe lines that shouldn't be crossed and toy with forces that shouldn't be tested.
Usually, they're clever enough and talented enough to get away with it. But not always.
The Legend of Eli Monpress
Kvothe's pursuit of true names, where he might earn some power over natural forces like the wind, is a labor of love. It's a long process, with many folk stories and myths surrounding it.
Eli Monpress can make a door come alive and talk to it as if they were old friends. It's a more casual version of Kvothe's quest, and it's tons of fun.
Both Kvothe and Eli face superhuman forces, and both are obsessed with growing their own legend, though for very different reasons. All Eli wants is the biggest bounty in the world.
Warbreaker
The Name of the Wind uses a magic system called sympathy, where a magic-user can impart a piece of their will onto all sorts of inanimate objects, from lifeless poppets to candles and lute strings.
Warbreaker exists in a world where similar magic rules the land. Enchanters can "breathe" commands into clothing, ropes, and even swords, and those with the most Breaths are held up as gods.
Like the Chandrian, many of the old stories about these gods are cloaked in deception and mystery, and sisters Vivenna and Siri must unveil those long-hidden secrets before it's too late.
The Shadow of What Was Lost
The Name of the Wind is a framed story, where we see an older, more world-weary Kvothe recounting the stories of his youth and his time at the University.
Similarly James Islington's The Shadow of What Was Lost transports protagonist Davian to the past, where he is taught to control his magical powers. The story and its sequels rely heavily upon themes of memory and lost identity as history and the future intertwine, just as they do with Kvothe, Bast, and Chronicler in the Waystone Inn.
[via Phantastik; Newsweek.com; Grimdark Magazine]
This post is sponsored by MIRA Books. Thank you for supporting our partners, who make it possible for The Portalist to continue publishing the stellar stories you love.