The Expanse is an eight-book space opera written by James S.A. Corey—the pen name of writing duo Daniel Abraham and Ty Franck. It's filled with a ton of political intrigue, explosive action scenes, sweeping space drama, military warfare, and unforgettable characters. If you're a fan, you've likely binged the show, devoured the books, and are desperate for more.
The final book hit shelves in November 2021, so we've gathered 11 books like The Expanse to fill that Rocinante-sized hole in your TBR.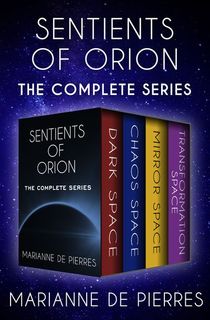 Sentients of Orion
A navigational failure leads a mineral scouting ship to the biggest discovery in the galaxy: God. But not everyone believes in this entity.
On one world, Baroness Mira Fedor finds herself struggling to survive as aliens invade and political schemes tear her home planet apart. When she uncovers a secret that could impact the entire galaxy, she has to team up with a most unlikely partner to find help—or die trying.
Readers will love this four-book series that has multiple perspectives, interweaving complex narratives filled with moral dilemmas, complicated politics, real-life social issues, and tension-filled mysteries that build towards explosive endings.
RELATED: 10 Shows Like The Expanse You'll Flip (and Burn) For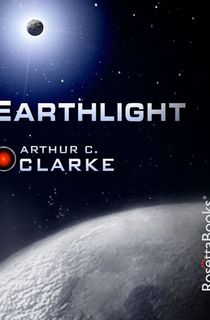 Earthlight
200 years after man landed on the Moon, the solar system is now populated with established settlements. The colonies of the Moon, Venus, and Mars have formed an alliance, creating the Federation. But the tension between the Federation and Earth has escalated to the point of impending war. When Earth suspects there's a spy in one of the Moon colonies, it comes down to an Earth-born CIA agent to track down the spy and prevent interplanetary war.
If you loved the tension between Mars and Earth in The Expanse (as well as the entire fate of the galaxy depending on an unlikely detective), you'll enjoy the cat-and-mouse spy game in Arthur C. Clarke's Earthlight.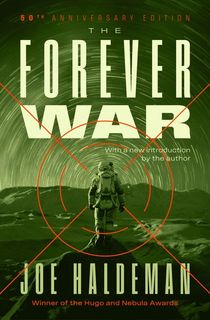 The Forever War
A spectacular military space opera, The Forever War follows William Mandella as he rises through the ranks fighting a fierce alien enemy. Mandella is willing to do whatever it takes to return home, but thanks to time dilation, he's only aged months while everyone back on Earth has aged centuries.
While The Forever War is focused more on the military aspects of intergalactic war than The Expanse books are, both Holden and Mandella find themselves in the middle of life-and-death circumstances and struggle to do the right thing for their crew and the people of Earth.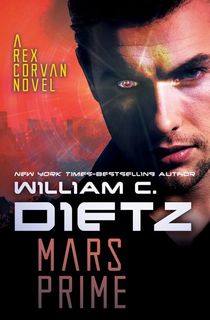 Mars Prime
On a ship headed for Mars, one crew member has a number of voices arguing in their head. They normally disagree. But as the ship leaves Earth's orbit, each voice agrees to kill to keep their secret.
Fortunately, Rex Corvan is good at finding secrets. He puts his assignment of documenting their trip to the Mars frontier aside when there's evidence of a zero-gravity serial killer. Rex and his wife start investigating, but when the ship's AI gives them a clue to the killer's identity, they become the killer's target.
RELATED: Space Adventure Books That Will Have You on the Edge of Your Seat
Red Rising
A member of the lowest strata in a caste system organized by colors, Darrow works far below the Martian surface to mine precious minerals, believing that he and his peers are pivotal to making the surface of Mars livable in the future. But it's all a lie.
Darrow finds out Reds are nothing but slaves to the ruling Golds. He never wanted war. But when they take everything from him, Darrow reforges himself into a Gold to infiltrate their ranks and tear the society down from the inside.
The Red Rising trilogy follows Darrow's rebellion across the solar system. Like the Belters, the Sons of Ares are the weaker faction fighting for their freedom against oppression. Both Red Rising and The Expanse are steeped in intricate political intrigue, explosive military tactics, and incredible action scenes.
All Systems Red
In an all-too-real future, corporations dominate. Planetary missions are paid for and approved by the Company, which also provides security androids for safety.
On a distant planet, one of these androids has hacked its modulator, giving itself autonomy and self-awareness. Self-named Murderbot pretends to be docile, hoping the humans in charge will leave it alone to watch its vids while it tries to come to terms with its existence.
But when a nearby mission goes mysteriously silent, Murderbot and the scientists it is protecting are the only ones who can discover the truth.
With plenty of dry humor, All Systems Red highlights the mundane horror of corporate control. Even though it's an android, Murderbot ends up being surprisingly endearing as it tolerates its job with a world-weariness we all understand.
RELATED: 10 Books About the Robot Revolution
The Three-Body Problem
During China's Cultural Revolution, an undercover military project tries to contact alien life. They succeed, but the alien civilization they reach is on the brink of destruction... and Earth may be the answer they need.
As they plan invasion, the people on Earth begin dividing into factions: those who welcome the aliens and those who don't.
The question of how humanity would react to first contact is a puzzle that has yet to be answered. The Three Body Problem explores this question through science, a game show, and multiple timelines.
The Space Between Worlds
It's possible to travel through the multiverse as long as your counterpart isn't alive in that dimension. Cara is an outlier, perfect for multiverse travel thanks to her counterparts being dead in all but eight dimensions.
Taken from the wastelands and made an elite, all she has to do is keep her head down and keep traveling. But when one of her counterparts dies in mysterious circumstances, Cara discovers that her past and future are connected in ways she never dreamed possible.
Even worse, her role in the scheme endangers not just her world, but the entire multiverse.
Revelation Space
900,000 years ago, the Amarantin civilization disappeared. Scientist Dan Sylveste is desperate to understand what happened to the hyper-advanced society.
With no other options available, he boards a cyborg-run ship to get answers. But Sylveste doesn't realize that the answers he's searching for may get him killed.
In the same way that Miller's determination in The Expanse to find out what happened to Julie gets him mired in dangerous space adventures, Sylveste is launched into a tense mystery filled with bizarre aliens, incredible technology, and interplanetary politics.
Red Mars
100 colonists are resolute in conquering Mars' hostile climate and settling on the planet. As colonies are set up, debates on everything from terraforming, cultural traditions, interplanetary authority, and more occur. But as each decision is executed, consequences unfold, creating a cascade of events that the colonists are forced to deal with.
The Mars trilogy chronicles the settling and terraforming of the red planet. If the Mars colony was your favorite part of The Expanse, you'll enjoy reading about one way the planet could be conquered and settled.
We Are Legion (We Are Bob)
Bob Johansson is excited for his retirement—but then he gets killed crossing the street. Luckily, right before his untimely demise, Bob had arranged for his head to be cryogenically frozen.
When Bob wakes up a century later, he learns that he's a 'corpsicle' without rights and is now property of the state. Bob is uploaded into computer hardware and scheduled to become the controlling AI in a probe searching for habitable planets.
Bob reluctantly agrees to gather this data, believing he'll be safe in space. But the universe isn't empty, and Bob's search may not be welcome.
This post is sponsored by Open Road Media. Thank you for supporting our partners, who make it possible for The Portalist to celebrate the sci-fi and fantasy stories you love.