Sci-fi and fantasy has always pondered the question "What if?", with stories set in one or more parallel universes. In these books, every choice a character makes is a fork in the path, leading to a new and parallel reality.
At least, that's the idea behind the "multiverse"—a concept which contains all possible realities and alternate universes. And sometimes, a few travelers can slip from realm to realm, carrying tales and knowledge through the portals.
If you're looking for an escape from your current reality, these ten books set in a multiverse are sure to transport you far, far away.
The Golden Compass,The Subtle Knife, and The Amber Spyglass
If you're new to the concept of parallel universes, Philip Pullman's fantasy novel The Golden Compass is a wonderful place to start. Much of the story is set in an alternate Oxford, where people's spirits exist outside their bodies in an animal companion or "dæmon".
Meanwhile, a powerful church called the Magisterium controls access to technology and disseminates religious teachings.
Lyra is a young and vivacious girl, growing up in Jordan College. But when her best friend Roger is kidnapped, she becomes embroiled in a dark conspiracy involving "Dust"—an elusive particle that holds the key to traveling from one universe to the next. Unfortunately, Dust is a secret that the Magisterium wants to hide at any cost.
Thought-provoking and full of adventure, Pullman's novel is critical of organized religion, a theme that he continues to probe in the sequels, too.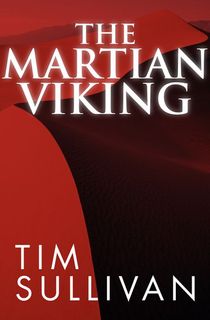 The Martian Viking
Tim Sullivan's The Martian Viking is a short and entertaining ride, filled with plot-twists and deception.
After escaping a penal colony on Mars, Johnsmith Biberkopf realizes that all his hallucinations are real. It turns out that space and time are indeed malleable, and it is difficult to separate illusion from fact.
Then he gets kidnapped by the Vikings, and embarks on an adventure across the vast multiverse.
Dark Matter
In one universe, Jason Dessen is a physicist with a loving wife and son. In another, he has a different wife, his son was never born, and he is celebrated genius. When a drugged and kidnapped Jason wakes up in the second parallel universe, he knows he must find a way back to his former life.
Dark Matter by Blake Crouch is a trippy and page-turning sci-fi thriller, drawing upon the many-worlds theory from quantum mechanics. This is a deeply mind-bending and emotional roller-coaster ride.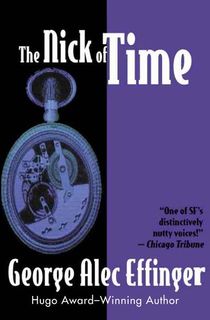 The Nick of Time
If you're looking for something a little old-fashioned, give The Nick of Time by George Alec Effinger a try.
It tells the story of Frank Mihalik, who is slated to be the world's first time-traveler. From 1996, he travels to 1939, landing in the New York World's Fair. But time travel is rarely complete without a few loopholes and paradoxes, and Mihalik is stuck reliving the same day, until his girlfriend Cheryl finds a way to help him. They then travel to different pasts and alternate futures.
Hilarious, philosophical, and endearing, The Nick of Time is an exciting odyssey through time and space.
The Ten Thousand Doors of January
Right from the very first page, Alix E. Harrow's evocative and luscious prose draws you in. A story within a story, Harrow's novel tells the tale of one January Scaller, who finds a secret book that tells her about family, lost love, and doors to other worlds.
But even as she sets off on a journey of self-discovery, passing from one doorway to another, she is pursued by her captors.
A thrilling novel about multiple worlds, The Ten Thousand Doors of January is a love letter to the enchanting power of books, and a spellbinding critique of colonialism.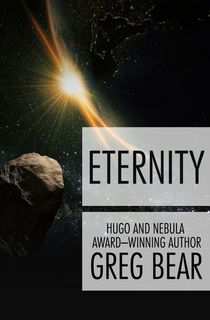 Eternity
Lovers of hard sci-fi will enjoy Greg Bear's space opera Eternity. It is a sequel to Eon, which ends with Axis City being split into two.
Eternity largely deals with the aftermath of this decision. It is packed with a lot of ideas, and deftly explores how interlocking cultures live with one another. However, the book is best enjoyed if you have read the prequel and have a firm grasp on the worldbuilding.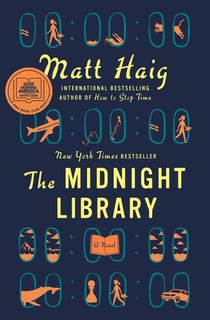 The Midnight Library
Following her death, Nora Seed finds herself in a vast library where the shelves go on forever. It is packed with books that explore parallel realities and different choices, offering Nora a chance to live not just one life, but multiple lifetimes until she finds the existence that she is satisfied with.
Wise, wistful, and engaging, The Midnight Library is a novel that celebrates life and the value of the present moment.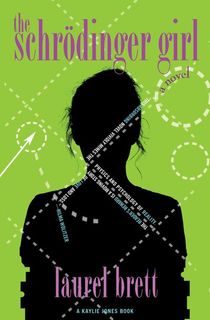 The Schrödinger Girl
The Schrödinger Girl is set in 1960s New York, where behavioral psychologist Garrett Adams meets the teenaged Daphne at a bookstore. They are both looking for a book on quantum physics and immediately strike up a conversation.
But at subsequent meetings, Garrett notices that Daphne is different, leading him to wonder which version of her is real and which isn't.
With references to the Vietnam War, Bob Dylan, and the Beatles, The Schrödinger Girl by Laurel Brett is a "light" novel with a very intriguing premise.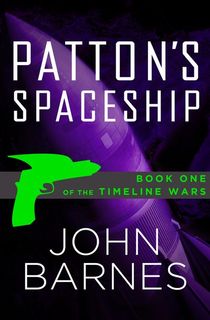 Patton's Spaceship
Mark Strang is an ordinary art historian until a terrorist group called Blade of the Most Merciful attacks his family, killing his loved ones. After he and his father escape, Mark is instilled with a new purpose—to protect innocent people.
He then meets Harry Skena, a professor and member of the "ATN" that strives to prevent the terrorists from controlling timelines. But a series of unfortunate events has Mark stranded all alone, in a timeline where Hitler has won the Second World War.
Fast-paced and packed with suspense, Patton's Spaceship by John Barnes is a gripping novel that brilliantly blends alternate history, time travel, and classic sci-fi.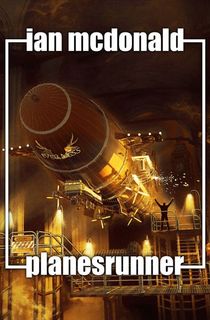 Planesrunner
Ian McDonald's Planesrunner tells the story of 14-year-old Everett Singh, whose kidnapped father leaves him an app on the computer that contains a map of all the parallel earths in the multiverse.
Now, Everett must protect it from all the dark forces and rescue his father.
Written for a young adult audience, Planesrunner by Ian McDonald promises an exciting, universe-hopping adventure.
This post is sponsored by Open Road Media. Thank you for supporting our partners, who make it possible for The Portalist to celebrate the sci-fi and fantasy stories you love.
Featured photo: Christopher Burns / Unsplash