A tarot deck is a pictorial system of fortune telling. Comprised of 78 cards that are lavishly illustrated and steeped in occult significance, the images can be interpreted to divine the future, probe one's unconscious, or even tell a story.
Naturally, writers have turned to tarot decks not just to add a witchy or mystical edge to their fictional worldbuilding, but often to let the cards and their meanings drive the narrative forward.
As a professional tarot card reader myself, it is always exciting to see other creatives engage with the tarot and its arcane symbology in fascinating ways. The books below are either inspired by tarot cards or feature oracle decks and readings as part of crucial plot points.
The Castle of Crossed Destinities
Calvino's 1973 novel The Castle of Crossed Destinies, which focuses heavily on meaning-making and symbology, was actually written using the help of two tarot decks.
In the book, the characters are suddenly unable to speak while traveling through a forest; hence, they must use a tarot deck to communicate with each other. Since no one is a professional reader, the travelers rely on the images to convey their stories, which are intuitively interpreted by others.
As a multi-layered post-modernist work, The Castle of Crossed Destinies is a reminder of how one story can have several interpretations, and how reading itself is a creative act—a collaboration between the writer and their audience.
Poison Princess
Poison Princess is the first installment in Kresley Cole's The Arcana Chronicles—a series of books that puts a fantastical spin on the tarot. In this world, tarot cards are reincarnated every century to battle amongst themselves in an apocalyptic landscape until only one remains standing.
The series' protagonist is young Evie, who is the reincarnation of the Empress card. The story follows her as she learns about her legacy and her apparently timeless rivalry with the reincarnation of the Death card, who has been the uncontested champion for the past few centuries.
Every reincarnation has some abilities that correlate with their respective card. For example, the Empress can control plants and poisons, the Fool has telepathic and psychic abilities, Lust can control and communicate with animals, and so on. While the main battle is fought among the Major Arcana, the Minor Arcana are also present as referees and a clean-up crew of sorts.
If you love obsessing over the tarot and are thirsty for young adult fantasy fiction in the vein of The Hunger Games, this series will keep you satiated for quite a while!
All Our Hidden Gifts
A delightfully mature YA novel, All Our Hidden Gifts by Caroline O'Donoghue tells the story of Maeve, a young schoolgirl who discovers a pack of tarot cards while cleaning out a closet. She has an intuitive understanding of the cards, and the other girls line up to get their fortunes told.
But we soon learn that Maeve's life is far from perfect. She abandoned her best friend Lily over a year ago to join a clique, and after a mysterious card appears in her deck and Lily goes missing, Maeve realizes that she must confront her own demons and insecurities in order to move forward.
In addition to an excellent engagement with tarot symbology, the book explores how the logic of magical realism (or even folk magic) can be used to heal personal wounds, as opposed to saving the world from systemic evil. It also tackles queerphobia, bullying, and the threat of conservative politics, in a sensitive and charming manner.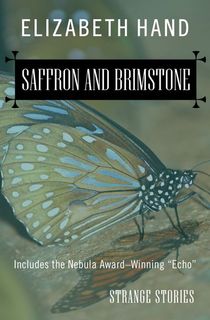 Saffron and Brimstone
Elizabeth Hand's short story collection is a must-have for all lovers of fabulism and the fantastical.
For instance, in the story "The Least Trumps," a tattoo artist living a solitary life finds healing after being guided by a pack of tarot cards. Similarly, other neo-pagan rituals also make an appearance in "Pavane for a Prince of the Air."
Through magical realism and horror, the author skillfully untangles the complex emotional lives of the various protagonists, highlighting how everyday life is touched by moments of inexplicable grief and joy.
The Night Circus
If you have a soft spot for dreamy books with lush, evocative prose and surreal imagery, Erin Morgenstern's The Night Circus is sure to take you on a memorable, magical ride.
Much of the plot is centered around the eponymous "Circus of Dreams" featuring untold wonders, and the rivalry between two magicians who groom their protegees to outdo the other. Except, of course, the two protegees, Celia and Marco, end up falling in love. Tarot cards show up throughout the book, often to foreshadow future events in the characters' lives.
The Night Circus is a beguiling phantasmagorical tale that is perhaps only surpassed by the writer's subsequent work, The Starless Sea.
The Mask of Mirrors
The Mask of Mirrors by M.A. Carrick is a thrilling start to a promising dark fantasy trilogy set in an alternate Italian-esque world filled with scheming aristocrats, con artists, masquerades, and of course, magic.
M.A. Carrick is a pseudonym for writing duo Marie Brennan and Alyc Helms. They've carefully and elegantly crafted an immersive world for readers to get lost in, with detailed belief structures, nomenclature, and even oracle cards (dubbed as "pattern decks" here). Naturally, this made me wish that the writers would put up a physical deck for sale!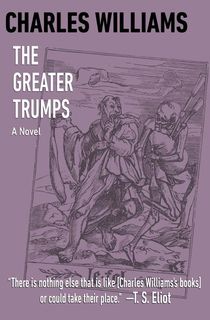 The Greater Trumps
Charles Williams may not be that well known, but he was a member of the literary group "the Inklings" (which included C.S. Lewis and J.R.R. Tolkien) and way back in 1932, he wrote the novel The Greater Trumps. It explores the mystical origins of the tarot and was centered around the "original" tarot deck, which can ostensibly summon the magical forces of the universe.
A fascinating supernatural novel with clear Christian overtones, The Greater Trumps is worth revisiting.
City of Bones
Back in the 2000s, Cassandra Clare's urban fantasy novels were all the rage. City of Bones, which was the first book in her Mortal Instruments series, features all the ingredients that are now considered staples of paranormal romance: love triangles, alluring anti-heroes, a secret world of demons and their hunters, an urban backdrop, and so on.
Quite early on in the book, the mother of protagonist Clarry goes missing, and the young girl visits the neighborhood tarot card reader for answers. She soon discovers that a powerful magical artifact (the Mortal Cup) has been carefully hidden within a hand-painted tarot deck itself (as the Ace of Cups).
One Dark Window
One Dark Window by Rachel Gillig is a page-turning gothic fantasy novel with a distinctive folkloric vibe.
Elspeth Spindle has already carried a deadly secret for 11 years, but her life is thrown into more chaos after an encounter with a mysterious highwayman in the woods. There's court intrigue, a steamy romance, and a delicious world of magic that is built upon the arcane "Providence" cards.
Similar to a tarot or oracle deck, these cards grant special powers to the wielder. But collecting 12 unique Providence cards might be the key to undoing a curse that has plagued the town of Blunder for hundreds of years…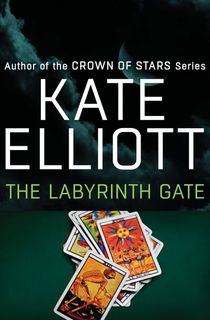 The Labyrinth Gate
The images in the tarot seem to hint at an alternate, magical world, so it's not really a surprise that tarot cards have inspired countless fantasy writers.
In Kate Elliot's wondrous The Labyrinth Gate, a newly-married couple accidentally drop a tarot deck on the elevator floor and are transported to another world where sorcery reigns supreme and a matriarchy rules.
Intriguing and full of twists and turns, The Labyrinth Gate is a hidden gem of a portal fantasy novel.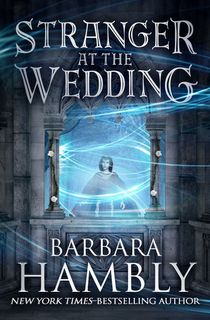 Stranger at the Wedding
Kyra's final test before becoming a wizard is cruelly interrupted when she realizes that her younger sister Alix will soon marry and die. Caught between choosing magic or familial love, Kyra stands up to her family, saves her sister, and fights a deadly foe.
If you love romantic fantasy stories with a dash of mystery, family drama, and its own brand of magic, give Stranger at the Wedding a try.
This post is sponsored by Open Road Media. Thank you for supporting our partners, who make it possible for The Portalist to celebrate the sci-fi and fantasy stories you love.