Each year on March 25th, Lord of the Rings fans come together to celebrate Tolkien Reading Day—and the destruction of the One Ring.
Typically, the holiday is marked by reading some of Tolkien's own books. But how should you honor the occasion if you just finished The Silmarillion, or a friend still has your copy of The Fall of Gondolin?
This year, we've decided to celebrate by putting together a list of books that reveal more about J.R.R. Tolkien himself as well as his works.
Meticulously researched, these books provide an in-depth look at Tolkien and the various influences that shaped the world of The Lord of the Rings, from his experiences in World War I to his life-long love of myths and legends. Here are nine books to read for Tolkien Reading Day.
Related: 16 Splendid Ways to Celebrate Hobbit Day on September 22nd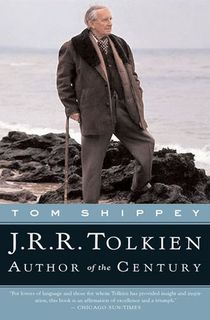 J.R.R. Tolkien
Fantasy scholar Tom Shippey's J. R. R. Tolkien: Author of the Century is considered an indispensable companion to Tolkien's works.
Shippey approaches Tolkien from an academic perspective, examining how The Lord of the Rings, The Hobbit, and The Silmarillion reflect the core tenets of myth-making. Although the book has enough information to fill a college course, it remains a remarkably accessible read. Throughout his analysis Shippey never loses sight of the man himself, connecting everything back to Tolkien, his life, and his beliefs.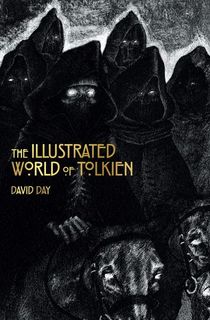 The Illustrated World of Tolkien
All things Tolkien come to life in this illustrated guide to his works. David Day's illustrations are in full color and will immerse readers into the world of Middle-earth. The book also comes equipped with a handy index section.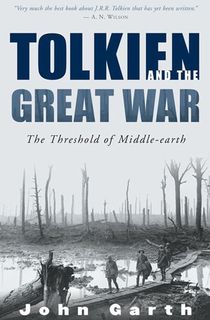 Tolkien and the Great War
During the First World War, J. R. R. Tolkien graduated from Oxford University and then became a signal officer in the British army. He lost two of his close friends from Oxford during the infamously bloody Battle of the Somme.
It was also during this time period that he began building a fictional fantasy world that would eventually become Middle-earth. Using Tolkien's personal writings from the war years, John Garth examines the impact World War I had on Tolkien's writings.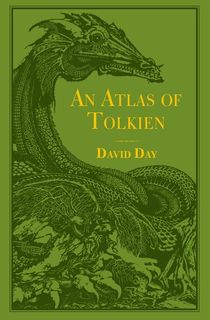 An Atlas of Tolkien
The world of Middle-earth is a big one, and this atlas is the perfect guide to the expansive setting.
Consult this volume and its full-color maps if you want to know exactly where the characters are while on their fantastical journeys.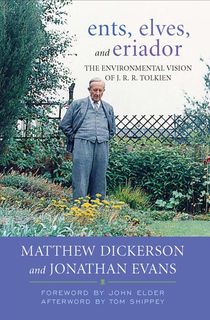 Ents, Elves, and Eriador
This book examines Tolkien's works through an environmental lens. Authors Matthew Dickerson and Jonathan Evans argue that Tolkien anticipated many of the key components of the modern environmental movement years before it gained traction.
They make it clear that Tolkien's personal relationship to nature had an important impact on his writings. Many of the magical races in his books practice forms of environmental stewardship, from Hobbits, to Elves, to the Ents of Fangorn Forest.
Dickerson and Evans not only examine Tolkien's oeuvre—from the Lord of the Rings series to his less famous works—but by comparing them to works by other leading environmentalists and activists of the 20th century.
RELATED: Lord of the Rings Characters, Ranked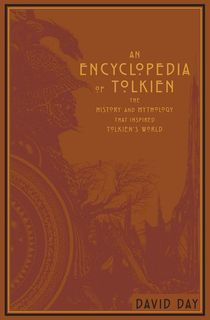 An Encyclopedia of Tolkien
As the title suggests, this is an A-Z guide to every aspect of Tolkien's fantasy worlds. Based on decades of research and complemented by 200 detailed illustrations, An Encyclopedia of Tolkien contains everything you've ever wanted to know about Middle-earth, from its creatures to its history.
This book also reviews some of Tolkien's inspirations, including the Nordic Volsunga saga, the epic poem the Nibelungenlied, and the Ring cycle, composer Richard Wagner's music drama.
Related: 10 Adventure-Filled Books Like Lord of the Rings to Explore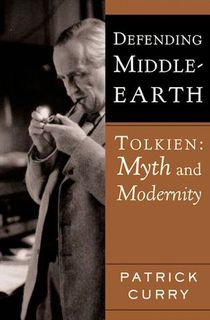 Defending Middle-Earth
In this analytical reading of the Lord of the Rings books, author Patrick Curry sets out to explain what has made the series so appealing to generations of readers. To do this, he examines Tolkien's world of Middle-earth through several lenses.
He begins with looking at society and culture in Middle-earth and how Tolkien has its many creatures come together to fight a common enemy. From there, Curry examines how the natural wilderness of Middle-earth contrasts with the barren wasteland of Mordor as a kind of commentary on the battle between nature and industrialization.
Finally, Curry discusses the spiritual aspect of life in Middle-earth. This leads him to his overall argument that what distinguishes Lord of the Rings is its inherent spirituality for a modern, secular age.
Ursula K. Le Guin herself called this work "valuable and timely."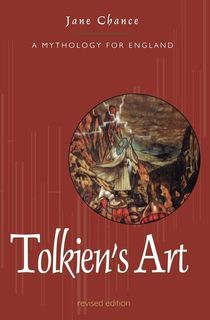 Tolkien's Art
J. R. R. Tolkien was not just a great writer, he was also a trained scholar who was well-versed in the art of language and myths. In this study, Jane Chance connects Tolkien's stories back to the centuries-old works that inspired them.
She argues that as Tolkien drew from works like Beowulf and Gawain and the Green Knight, he crafted a new mythology that was inherently English.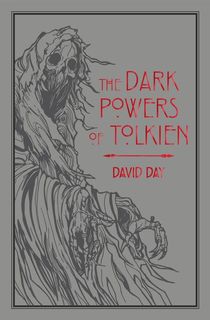 The Dark Powers of Tolkien
J. R. R. Tolkien's world is populated by many iconic heroes, but it also contains an equal amount of iconic and formidable villains. This illustrated guide not only gives readers a closer look at these famous foes but also takes an in-depth look at their genealogy and battle maneuvers.
As always, the book is complimented by author David Day's meticulous research.
RELATED: What the Fellowship of the Ring Taught Me About Middle-earth and Morality
This post is sponsored by Open Road Media. Thank you for supporting our partners, who make it possible for The Portalist to celebrate the sci-fi and fantasy stories you love.