It's not hard to see why so many are drawn to the mythos of the unicorn, equal parts elegant and unnerving. Nowadays, unicorns are often a symbol of uniqueness, and remain popular as an image of royal and biblical power.
These nine unicorn books offer all the magic of a ride on a horned horse's back. Hold on tight, and prepare for adventure!
The Last Unicorn
No list of unicorn novels is complete without this iconic and beloved novel written by Peter S. Beagle. For over 50 years, The Last Unicorn has delighted audiences and broken more than a few hearts.
This fable of a lonely unicorn who believes she is the last of her kind is widely considered to be one of the greatest fantasy novels ever written. A 1998 Locus poll ranked it at number 18! Few novels of this kind fully express the power of beauty and wonder as effectively and emotionally as The Last Unicorn does.
A popular animated adaptation was released in 1982, starring Angela Lansbury and Mia Farrow.
Rampant
In the midst of the post-Twilight paranormal YA craze, Diana Peterfreund brought unicorns to the table with 2009's Rampant. Her creatures, however, are anything but the graceful and peaceful animals of lore.
In the world of trainee unicorn hunter Astrid, unicorns are man-eating monsters with venomous fangs and razor-sharp horns that they'll happily use to impale unsuspecting humans.
Astrid is sent to Rome to train to combat the revival of the unicorn problem, but the threats within the walls of the school may be just as deadly as the unicorns on the outside.
Across the Green Grass Fields
The Wayward Children novellas by multi-Hugo Award winning author Seanan McGuire are some of the best fantasy stories currently on the market. Imagine if a door magically appeared in front of you and transported you to a whole new world. It could be a beautiful one where you feel right at home, or it could be something else.
In the sixth addition to the series, Regan finds herself in the Hooflands, a world full of centaurs, kelpies, and, yes, unicorns. As a human in this place of magical equine creatures, Regan is expected to step up and be a hero.
But as she grows up in this world and deals with very human problems (this is a rare but welcome moment of intersex representation in fiction), she is also forced to deal with the fact that, in this world, whenever a human enters, it means that something bad is bound to happen.
McGuire's series frequently delves into themes of family and identity, and Across the Green Grass Fields is a beautiful tale of self-acceptance and choosing your community.
Black Unicorn
The late Tanith Lee has a decades-long history of fantasy fiction to her name, including multiple series. Her Unicorn trilogy kicks off with 1991's Black Unicorn, centering on Tanaquil, the seemingly normal daughter of the sorceress Jaive.
Apparently born without magic, nobody knows how Tanaquil, as spirited and ambitious as she is, is able to understand or bond with the unicorn that she has reassembled back to life from a skeleton she discovered in the desert.
Escaping from the boredom of her mother's fortress, Tanaquil goes on an expedition to find the unicorn, and experiences a kind of freedom and purpose she's never felt before.
RELATED: 10 Hard Fantasy Books That Are Both Magical and Logical
Acorna: The Unicorn Girl
The chances are you know Anne McCaffrey best for her hugely influential Dragonriders of Pern novels, but she also has a unicorn saga to her name.
Co-written with Margaret Ball, the Acorna series focuses on the eponymous heroine, a strange young girl with a tiny horn in the center of her forehead, long silver hair, and mystical healing powers. After being discovered drifting around deep space in an escape pod, a band of asteroid farmers take her to the bandit planet Kezdet in the hopes that she'll be able to grow up free and safe.
But Kezdet has its own sinister secrets, mainly that its entire economy is built on child slavery, all ruled over by a mysterious figure known only as The Piper. He has plans for Acorna, but this seemingly meek girl won't go down without a fight.
Birth of the Firebringer
Jan is the prince of the unicorns, but his father Korr worries that he may be too impulsive and reckless to fully take on the mantle of his future responsibilities.
Reluctantly, Korr allows Jan to accompany his warriors on a solemn pilgrimage, but it doesn't take long for Jan to go off the beaten track.
He, his best friend Dagg, and his mentor, the warrior Tek, encounter rebel unicorns, deadly creatures, and mischievous tricksters who stand in the way of his destiny.
Birth of the Firebringer puts the plight of the unicorn front and center, and offers a deft portrait of a world populated almost exclusively by non-human creatures.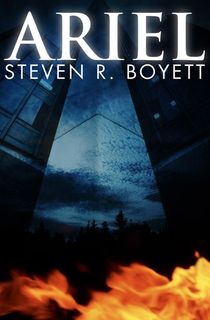 Ariel
Originally published in 1983, the first book in Steven R. Boyett's Change duology is something of a hidden gem in the urban fantasy genre. Pete Garey lives in an America where, seemingly for no reason, technology stopped working. Anything more complicated than the wheel has suddenly become obsolete, and in its place, a strange kind of magic has taken over.
With 99% of humans gone, the world is now the domain of the supernatural, which is how Pete finds himself with an unexpected new companion in the form of a smartass unicorn. The pair soon become close, and Pete fights for the life of the unicorn who he has named Ariel.
In this world, few things are more hotly prized by creatures, sorcerers, and the forces of life than a unicorn's horn.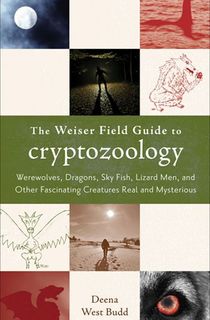 The Weiser Field Guide to Cryptozoology
Perhaps you're more interested in exploring the creatures of the supernatural as seen through real life? Well, maybe through real life.
Reported sightings of magical animals, from unicorns to dragons to the Loch Ness Monster, have been the stuff of legend and Discovery Channel docuseries for a long time now.
With The Weiser Field Guide to Cryptozoology, you can find out where to maybe find the mystical creatures of the world, hidden from unsuspecting eyes. Who knows? Maybe you'll find a unicorn yourself one day, when you least expect it...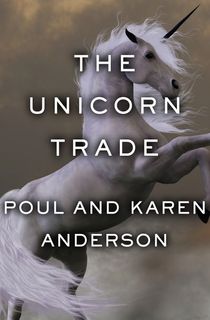 The Unicorn Trade
Another lesser-known fantasy secret from the 1980s, this collaboration between multi-award–winning fantasy writer Poul Anderson and his poet wife Karen is a sumptuous treat. A fair warning, however: there aren't actually any unicorns within the pages of The Unicorn Trade.
Rather, this is a blend of short stories, poetry, and experimentation wherein the Andersons explore luscious fantasy realms, the far reaches of deep space, and the endurance of humanity throughout it all.
This post is sponsored by Open Road Media. Thank you for supporting our partners, who make it possible for The Portalist to celebrate the sci-fi and fantasy stories you love.