You've heard about hard sci-fi, but what about hard fantasy? Logic and reason reign in hard fantasy, and the genre is defined by impeccable worldbuilding and focus on detail.
According to The A to Z of Fantasy Literature, hard fantasy stories are "faithful to historical and anthropological data." Very little is left to chance, and every magical element has a story deeper than it seems on the surface.
If you like your fantasy rational and complex, then these hard fantasy books are the adventures you're craving.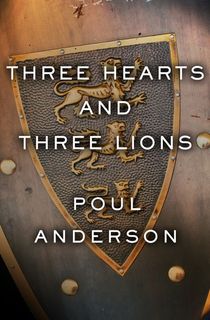 Three Hearts and Three Lions
Three Hearts and Three Lions by novelist Poul Anderson follows Holger Carlsen, an American-trained Danish engineer who joins the Danish resistance against the Nazis in World War II.
When he is injured in battle, Holger wakes up in an unfamiliar world. In this universe, he is a decorated fighter about to embark on a dangerous quest. Holger must use all his skills from our earth to survive in this unfamiliar world.
RELATED: The Essential Fantasy Subgenres Every Fantasy Lover Should Explore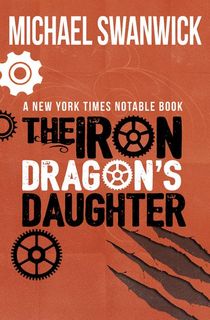 The Iron Dragon's Daughter
Jane, a changeling, is a slave in a Faerie factory that makes flying iron dragons. Cyborg dragon Melanchthon makes a pact with Jane, offering promises of freedom and revenge.
As Jane considers an existence outside of the grim, magical world she knows, her life spirals out of control in ways she would have never imagined.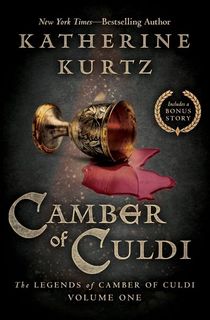 Camber of Culdi
This richly-detailed historical fantasy novel is set in the land of Gwynedd, which is controlled by the Holy Church and an unscrupulous monarchy.
The titular Camber is a saint, a Deryni noble, and an esteemed member of a magical race. After the tragic death of his son, Camber foments revolt against the land's tyrannical leaders.
The Magic Goes Away
Larry Niven originally wrote "The Magic Goes Away" as a short story, and later expanded it into a novella.
Magic was once unending, but greed and selfishness led to Mana being a finite resource. Now, unicorns are dying. Atlantis falls. Centuries-old magicians finally grow grey-haired and tired.
One group of magicians are intent on protecting their magic resources. They come together to seek out the last living god, and save their world as they know it.
Arrows of the Queen
Talia is a young girl from a repressive society who finds herself bonded to a magical horse called Companion.
Together they travel to the capital city of Valdemar, where Talia hopes to one day be a herald for the Queen of Valdemar. She doesn't want to stay in her dreary village, forced into a life where she'll have to marry one of the boring local men.
Arrows of the Queen is an enchanting adventure book, and Talia is an endearing and compelling character.
His Majesty's Dragon
This epic military fantasy is set in an alternate-history version of the Napoleonic Wars, where dragons are used in aerial warfare across the globe. The dragons are intelligent, capable of human speech and objecting to the militarization of their species.
The novel follows Temeraire the dragon and his rider Will Laurence as they grow to love each other and discover where their true loyalties lie.
Echo of the High Kings
In Eoriel, the High Kings were legendary rulers who stood against the darkness and ruled benevolently.
However, they have now fallen, and dark beings have destroyed all that was good and beautiful. The remainders of humanity have been reduced to primitive savages. But hope remains, as many believe the High Kings will return and save them.
Waldo and Magic, Inc.
This volume features two works by Heinlein, the latter of which is a prime example of hard fantasy.
Magic, Inc. is a novella set in a world where magic is a regulated resource, with all the attendant schemes and bureaucratic bumblings.
Archie has made his career in cold iron, but even he's still dependent on magicians. When he gets taken for a ride by an unscrupulous sorcerer, he'll have to work with an odd group of characters to keep his business afloat.
Mistborn
The first book in Brandon Sanderson's epic fantasy trilogy of the same name, Mistborn takes place in the Final Empire. The world of Scadrial is oppressed by a dark ruler, and unlikely heroes are thrust into responsibilities they never could have imagined.
Sanderson's series makes easy (and addictive) reading, but it's also a prime example of hard fantasy, in part because of the effort Sanderson put into making the magical system of allomancy so detailed and consistent.
The Dragonbone Chair
Prester John's health is failing, and his sons quarrel over who will ascend to the throne, as an ambitious priest named Pyrates threatens the stability of the continent.
George R. R. Martin cited this novel, and Williams' epic world of Osten Ard, as a key influence for his series A Song of Ice and Fire. Williams defines his own fantasy epics, which feature intricate worldbuilding and compelling characterization, as hard fantasy.
RELATED: 36 Must-Read Fantasy Book Series