Science fiction is filled with all types of stories about all types of people from all walks of life. When you combine these elements with the classic themes and big ideas of the genre, you're guaranteed some excellent reads.
One of the more interesting approaches to the category is when we follow the journeys of adult characters through a speculative landscape. Sure, young adult adventures are great; but when you must balance a job and a family too, sci-fi novels become more relatable.
Even if a story isn't about the everyday concerns of being an adult, sometimes exploring the pervasive issues plaguing society and the world around us adds depth to a classic science fiction tale. Let's explore some adult sci-fi books that fit the bill.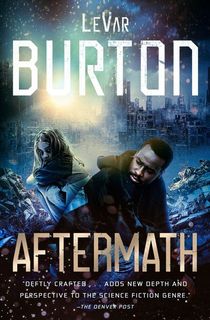 Aftermath
Originally published in 1997, LeVar Burton's debut novel remains timely and relevant over two decades later. When the first Black president is assassinated by a white supremacist merely days after he's elected, chaos breaks out across the United States. Riots and economic turmoil lead to a civil war.
As people try to survive in the wake of the conflict, three protagonists emerge. Each hailing from completely different backgrounds, they're called together for a common goal that will hopefully lead to a new and better beginning.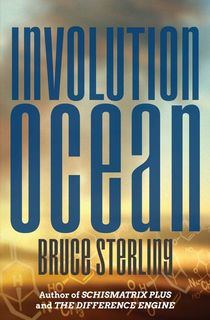 Involution Ocean
What would Moby Dick look like if it were a sci-fi book? Bruce Sterling reimagines the classic novel in his story about an addict who hunts whale-like creatures on an alien planet.
John Newhouse is a dealer of Flare, a narcotic that can only be derived from these giant monsters. When the galaxy outlaws the drug, Newhouse is left with no choice but to obtain the substance himself. He has an addiction to feed, and clients to satisfy.
Newhouse isn't the only member with personal reasons for joining the crew, though. His teammates have their own motivations, and some of them might cause major issues.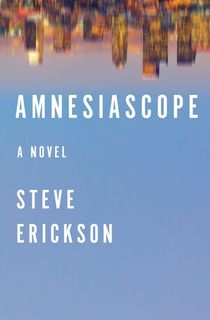 Amnesiascope
When you hear the description "post-apocalyptic Los Angeles," a specific image probably comes to mind. Post-apocalyptic stories are a staple of the sci-fi genre, after all.
But Amnesiascope takes a different approach, and isn't the plot-driven survival story we've come to expect from the genre.
Instead, we follow a former novelist who lives in the ruins of Los Angeles and writes for a newspaper operating out of the shattered remains of the historic Egyptian Theater. Surreal and metafictional, the big question here is not one of science, but rather whether what's happening in the novel is real or an artifact of the narrator's imagination.
A Memory of Empire
Space opera meets mystery and political intrigue in this novel about an ambassador who arrives at her new post to discover that not all is as it seems.
Hailing from a small homeworld, Mahit Dzmare has come to the heart of the sprawling Teixcalaanli Empire, only to find that the previous ambassador is dead. While a problem, this hurdle isn't insurmountable; under normal circumstances, she would still be able to communicate with him. Too bad the technology that facilitates it isn't working either. That leaves one conclusion: he was murdered.
The only problem is that no one will admit to, or even acknowledge, the slaughter. Now, Mahit must navigate her assigned duties while figuring out why her predecessor was killed and ensuring she doesn't share his fate.
The Sparrow
This philosophical sci-fi novel follows two timelines: one in which a secret mission is organized to make first contact with an alien race, and the other in which the sole survivor of that mission returns to Earth, traumatized in both body and spirit.
In some sci-fi books, superficial differences separate alien races from humans. In The Sparrow, the cultural differences are vast and, while seemingly minor at the time, lead to catastrophic events that upset a delicate balance between two alien races, and doom a group of humans who wanted to learn about life beyond earth.
Ancillary Justice
The question of what separates human from artificial intelligence pervades the entire science fiction genre. Ancillary Justice approaches this idea from a new angle.
In the galaxy-spanning Radch Empire, giant starships use artificial intelligence to link to ancilliaries: people who carry out the daily duties required to keep such massive warships running. But what happens to those people when the starship that served as the central hub is destroyed?
Breq, one such surviving soldier of a now-lost starship, is set to find out while seeking revenge against the Empire she—and her warship—once served.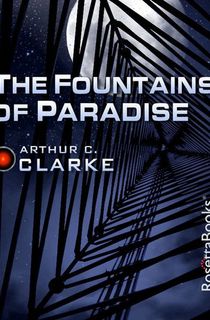 The Fountains of Paradise
One of the best novels by one of science fiction's best novelists, The Fountains of Paradise tells the story of renowned 22nd-century structural engineer Dr. Vannevar Morgan. In his quest to build an elevator that connects earth to an orbiting satellite, Morgan encounters an unexpected challenge: the Buddhist monks who live atop the mountain he intends to use.
The story combines ancient history with space travel, the timeless pursuit of discovery with the mortal nature of man. No wonder the story won both the Hugo and Nebula awards for best novel.
Parable of the Sower
Octavia Butler has written some of the best adult sci-fi books. Her Parable/Earthseed duology is insightful, incisive, and prescient.
First published in 1993, Parable of the Sower is set in the 2020s, and depicts the United States facing unrest due to income inequality, unchecked corporate greed, and climate change. Sound eerily familiar?
Against this backdrop, we're introduced to a young woman who is forced out of her safe L.A.-based compound when it's destroyed. The young woman, Lauren, ventures out into a world on the verge of collapse alongside other survivors from her home. Driven by a vision of a better future for humanity, she faces an uphill battle against the deteriorated remnants of the United States.
Uncomfortable to read at times, Parable of Sower shines a light on our society's less-than-stellar qualities, and makes us think about the circumstances that brought us to this point.
The Long Way to a Small, Angry Planet
Being a genre filled with big ideas and intriguing takes on science, sci-fi can sometimes get dark and grim. Becky Chambers's Wayfarers series offers a more character-driven and optimistic approach to sci-fi.
Rosemary Harper is a young woman used to relying solely upon herself. When she joins the crew of the Wayfarer, she thinks of it as an opportunity to create a new life. What she doesn't expect is that she'll find a new family among the ship's ragtag crew.
Old Man's War
It's right there in the title, isn't it?
Old Man's War follows John Perry, a retired ad writer who did two things on his 75th birthday. He visited his wife's grave and joined the army. If he survives just two years in the Colonial Defense Force, which fights in an unending war against alien races, he'll be offered a homestead stake on a colony planet.
Aboard the CDF ship Henry Hudson, John joins with a crew of fellow retirees who call themselves the "Old Farts."
The novel was nominated for the Hugo Award for Best Novel in 2005 and launched the popular book series of the same name.
This post is sponsored by Open Road Media. Thank you for supporting our partners, who make it possible for The Portalist to celebrate the sci-fi and fantasy stories you love.