Family can be tricky, even under the best of circumstances. That's why the idea of finding people who feel like home, who aren't biological family, is so powerful. We explored nine sci-fi and fantasy books where the characters meet their found families, despite all odds.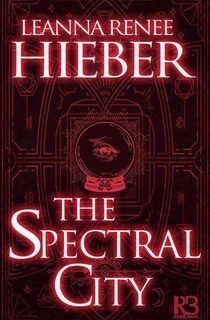 The Spectral City
The Ghost Precinct is made up of psychics and spirits, and they're tasked with one mission: justice in the beyond. Eve Whitby is head of this all-female department, and has saved many souls from being lost or damned. When a new enemy begins using experimental technology to banish ghosts forever, Eve is on the case. But the madman behind this devastation may turn her into a psychic weapon that can destroy everything.
More than a detective squad, The Ghost Precinct is a tight-knit family. They may have come together to fight paranormal crime, but they're truly there for each other when it counts. While the content delves into dark magic and darker themes, the friendship and love these characters feel for each other adds much-needed brightness and hope.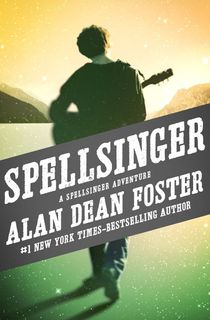 Spellsinger
When an unknown evil threatens the entirety of the wizard's world, Clothahump stretches the power of his sorcery to seek help from another dimension. He finds Jonathan Thomas Merriweather, a grad student and rock guitarist. Joining several others, Jon-Tom travels where no warm-blooded being has been before, to destroy the strange evil before it destroys them.
An unusual fellowship that turns the Chosen One trope on its head, Jon-Tom has to learn to navigate this new magical world and won't survive without the help of his companions. The first in an eight-book series, Spellsinger is a fun, musical ride into another world.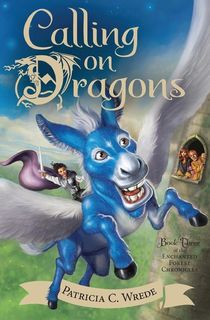 Calling on Dragons
Just because Princess Cimorene is now Queen, doesn't mean her life has gotten any easier. The wizards have returned and are threatening to destroy the Enchanted Forest––for good. She'll need the help of a dragon king, two cats, a witch, a magician, and a flying donkey to have a chance at stopping them.
The third book in the Enchanted Forest Chronicles, Calling on Dragons is a fun adventure for readers of all ages. Queen Cimorene needs the help of all her friends and allies in this book, and though they experience a riot of hijinks together, the power of friendship is the real highlight of the story.
The Long Way to a Small, Angry Planet
All Rosemary Harper wants is a warm bed, a chance to explore the galaxy, to forget her past, and be left alone. Joining the crew of the Wayfarer seems to offer all of that. But when the job of a lifetime turns into a deadly mission, Rosemary is sure she's made a mistake. In order to survive, the crew will have to learn to work together and trust one another. Maybe family isn't as bad as Rosemary thought...
The Long Way to a Small, Angry Planet by Becky Chambers is all about the journey people go on to find those they can rely on and call family. This small, ragtag crew will wormhole their way into every reader's heart.
Network Effect
It's been a long journey for Murderbot, and just when it thinks it can finally relax, mayhem erupts. When the humans who took Murderbot in are captured, it sets off to rescue them. But the closer Murderbot gets to rescue, the more humans are at risk. Once again, Murderbot has to put itself in peril in order to save the humans and bots it considers almost friends.
The journey from untrusting to sort of trusting to maybe friends is endearing, and while Murderbot wants us to believe it hates emotions, we can tell how much it cares based on its actions. The dry humor mixed with incredible action told through the eyes of a killer AI is a recipe for an incredibly unique book with enormous heart.
Morning Star
In the third book in the Red Rising Saga, Morning Star takes the bonds that the Howlers have forged and tests them to the extreme. It's an explosive ride filled with countless plot twists, but throughout it all, the misfit Golds prove that family is more than genetically-modified blood.
After watching them hang his wife, Darrow was remade a Gold. He survived their Institute. Climbed the ranks of their Society. And now is the time to tear their world apart. But honor and vengeance runs deep on both sides. To win, Darrow has to face enemies without mercy––some of them former friends––and inspire a galaxy of people to break their chains and live for more.
American Hippo
An alternate history, American Hippo is set in a Louisiana Bayou overrun with feral hippos. In an effort to take it back, the government hires Winslow Houndstooth. He gathers a motley crew of assassins, outlaws, and cons to help him conquer this enormous task.
Brimming with genderqueer, body positive characters, American Hippo is an incredibly fun but violent jaunt into the wilds of an America that could have been. It's filled with people we shouldn't like but somehow do, and despite the odds, they find home amongst each other.
The Lies of Locke Lamora
Locke Lamora learned how to survive at a young age. As an orphan, he became a thief in order to avoid death and slavery. Now, he's leader of the infamous Gentleman Bastards. But when a nefarious powerplay threatens to destroy everything and everyone Locke cares about, he'll do anything to beat them. Or die trying.
Filled with heists and con artists, The Lies of Locke Lamora is a flash-bang adventure. The characters truly are the heart of the story and every time they meet difficulties, their survival raises the stakes on their violent escapades to an intense degree.
Empire of Light
As the Empire's hired gun, it seems anyone Damian Nettoyer cares about is in jeopardy. The only reason he works for the Empire is to save his ragtag gang and his lover from extreme punishment. And now, a smooth-talking revolutionary has them in his sights.
As Damian's relationship unravels, his attraction to the revolutionary grows––and the Empire notices. Damian is used to shooting first and asking questions never. But to save the man he loves; he'll burn it all down.
A mercenary with a heart of gold may be a cliched trope, but Harrow manages to breathe life into it. Empire of Light is a non-stop action ride where the safety of the people Damien cares about is always the highest priority.
This post is sponsored by Open Road Media. Thank you for supporting our partners, who make it possible for The Portalist to celebrate the sci-fi and fantasy stories you love.