Women have always been a part of science fiction and fantasy, since the inception of speculative stories, through the medieval literature, and now in today's contemporary novels. Young girls and teens are no exception. If you have a young reader in search of heroines in science fiction or fantasy, these eight titles might spark her imagination.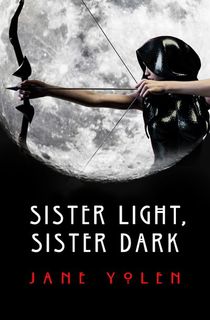 Sister Light, Sister Dark
Out of the eighties' feminist spec-fic scene comes Sister Light, Sister Dark. Jane Yolen's sci-fi debut, the first of the Alta series, centers around Jenna, who was adopted into a cloistered mountain colony of women and learns all the skills a young woman needs to become a mighty warrior under the power of Mother Alta.
Mother Alta grants her mages moon magic, and as Jenna masters her home's magical arts, she learns to call her dark sister, Skada, out of moonlit shadows or a flickering lamplight. With the help of her dark sister, Jenna pursues a prophecy that chose her to reunite a broken kingdom.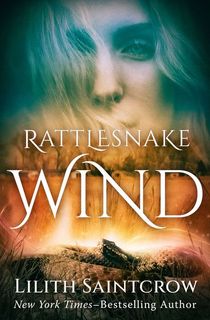 Rattlesnake Wind
From 2018 comes Lilith Saintcrow's coming-of-age novel. After fleeing an abusive patriarch, Desiree Sarpe's family settles in a magical Wyoming plain where the wind speaks and the grass whispers. Desiree finds a job cleaning the house of her elderly neighbor, Granny Iyaga, who teaches Desiree how to harness this magic.
When a dangerous antagonist targets Desiree's family, Desiree must use her new powers to protect them. But she learns that magic can have deadly consequences. Saintcrow weaves fairy tales with mystery thrillers in a gritty romance, where magic is the backdrop to unfurl a resonant family drama.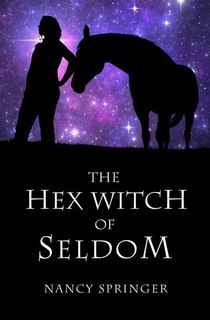 The Hex Witch of Seldom
For all the girls who are both sci-fi fans and horse girls comes Nancy Springer's adventure of enlightenment and transformation. As Bobbi Lee Yandro approaches her sixteenth birthday, she receives a box of her dead father's old journals, which contain poems that awaken strange visions of wild horses.
Now, Bobbi is accustomed to seeing things others don't. Her mother was institutionalized for the same thing. But when her grandfather buys her a black mustang with eyes of blue fire, Bobbi knows instinctively his name is Shane, and she doesn't question that she has to help him escape. Set in a near-future version of the Pennsylvania Allegheny Mountains, Bobbi uncovers the history of the Twelve of the Hidden Circle, whose magical members are out to steal Shane's soul. Bobbi must trust her special gifts to save her new friend and shape her own destiny.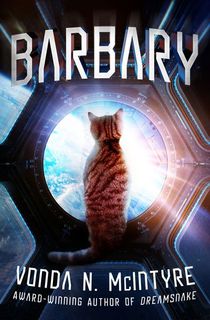 Barbary
Life on Earth is bleak. The only animals seen anymore are in zoos. Travel to the wilderness requires dealing with bureaucratic red tape. Riots abound in overcrowded cities. To make matters worse, an alien spacecraft has recently entered the solar system, and nobody knows what it wants.
12-year-old Barbary has always dreamed of going to space. Shuffled between foster families since the death of her mother, she finally has the chance to escape orbit, as her latest foster father lives on the Einstein, an outer space research station. However, pets are expressly forbidden on the space station, and Barbary can't bear to leave behind her cat Mickey.
With the help of some unlikely allies, Barbary finds a way to smuggle her cat aboard, but how long she's able to keep her cat a secret on the small space station is anyone's guess. Mickey is a curious cat, and his mischievous antics put him at increasing risk of getting discovered—and Barbary returned to Earth. Meanwhile, the alien spaceship drifts closer every day...
The Animorphs Series: The Invasion
It was a normal night at the mall for best friends Rachel and Cassie, or it was, until they decide to cut through an abandoned construction site on the way home with Rachel's cousin Jake, his friend Marco, and the school loner, Tobias. Suddenly, the group sees strange lights in the sky — alien spaceships in battle.
One crashes into the construction site in front of them, and a blue centaur-like alien named Elfangor tells the group that aliens have long-since invaded earth. Parasitic slug-creatures called yeerks have infested the human race, and they are slowly, secretly taking over their hometown. But there is a way to fight them. Before he dies, Elfangor gives the five kids the power to turn into any animal they touch, for two hours at a time. With this power, the kids have a chance to fight back.
Under Jake's leadership, the five kids fumble their way into becoming a guerilla fighting force. The books evolve from a series of wacky hijinks and small adventures into moral quandaries of war. Cassie, a pacifist at heart, teaches herself how to be capable of killing, while still finding place for forgiveness in grace in the middle of a battlefield. And Rachel, who everyone assumes is a regular blonde mallrat, battles her bloodthirsty tendencies to retain her humanity, performing the greatest sacrifice of the war.
A Wrinkle in Time
One dark and stormy night, Meg Murray, grieving her father's disappearance, meets an eccentric new neighbor, Mrs Whatsit. Mrs Whatsit, along with her sisters Mrs Who and Mrs Which, are supernatural beings capable of jumping through space and time on tesseracts, folds in the fabric of the universe. They tell Meg they can help her find her father.
With her child genius brother Charles Wallace and schoolmate Calvin, Meg embarks on an adventure, mastering powers of light to rescue her father from the dark world which has imprisoned him.
Gathering Blue
In a companion novel to The Giver, a young girl named Kira has become an orphan in a dystopian village. Her father died years ago from a beast attack, and her mother has now abruptly died from an unknown sickness. With her deformed leg, Kira would be left to die exposed in the fields outside town, but her mystic abilities to weave grant her protection by her town's Council. Kira is tasked to repair the robe of the Singer, a man whose duty is to perform their society's history in a lengthy song.
As Kira repairs the Singer's robes, she meets another orphan, Thomas, who has a gift for woodworking, and a child named Matt, who helps Kira find flowers to dye her embroidery. As the trio work on their tasks, they discover secrets about the Council who rescued them and the truth of Kira's father's attack.
The City of Ember
Lina Mayfleet lives in a post-apocalyptic city shrouded in darkness. After the Earth was ravaged by a Disaster, a team of scientists, architects, and doctors created the safe haven of Ember, the only light left in a dark world. Or at least, it should be, but after over 200 years of existence, its generator is in decay and supplies are running short.
While cleaning house, Lina's grandmother throws out a box that belonged to Lina's great-great-grandfather, a former mayor of Ember. It contains a secret message – that Lina's baby sister has all but eaten. Lina reconstructs what's left of the note and unearths a world-shattering secret of the only home she's ever known. Her note could be the key to save everyone, if the current mayor doesn't imprison her before she can enact its instructions.