From The Lost Boys to Buffy the Vampire Slayer to Stephanie Meyer's Twilight series, there's something that makes coming-of-age stories and vampires just go together.
Of course, while those are some of the most popular narratives to tackle the subject, they're far from the only ones that have paired teen protagonists with (or against, or as) bloodsuckers, as you'll see from this list of teen vampire books.
These seven teen vampire books combine our high school years with gothic horrors in different and fascinating ways…
RELATED: Bloody Good Vampire Books That Will Quench Your Thirst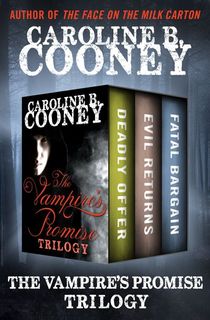 The Vampire's Promise Trilogy
Author of more than 100 books—many of them for young adults—Caroline B. Cooney has won numerous awards, including the American Library Association Best Book for Young Adults award, and an Edgar Award nomination.
Deadly Offer, the first book in her Vampire's Promise trilogy, follows Althea. High school is a horrible time for Althea, but she finds a possible way of changing things in the form of a vampire hiding out in the attic of her family home.
In subsequent books, Evil Returns and Fatal Bargain, the evil in the attic tower finds other young people to stalk, with chilling consequences.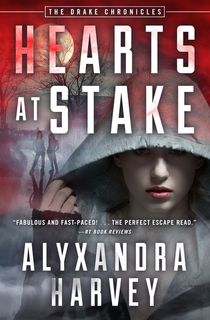 Hearts at Stake
Bestselling author Kelley Armstrong called the first book of this YA series a "witty, exhilarating and fresh take" on "vampires with bite and girls who bite back."
Meet Solange, the daughter of an ancient vampiric dynasty. On her sixteenth birthday, she will come into her own as an immortal, but before that happens, there are plenty of people who want to see her dead—rather than undead—or who want to use her for their own ends.
With the help of her human best friend and a dashing agent of an anti-vampire league, she'll have to try to find her own path before things become too grave (pun intended).
RELATED: 20 Notable Fantasy Books Starring Teens With Magical Abilities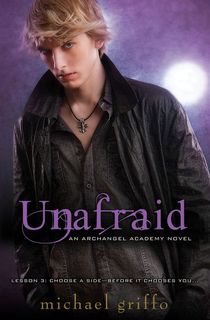 Unafraid
It's Harry Potter with vampires! Welcome to Archangel Academy, a boarding school in the British countryside that is home to vampires fighting an endless, clandestine battle between one-another.
Into this fray comes Michael Howard, a boy from Nebraska who will become a vampire with a destiny that has long been foretold. Can he help to protect his new friends and survive the snares of his enemies—and can he even tell which is which?
You'll have to read this first book in author Michael Griffo's Archangel Academy series to find out…
RELATED: 11 Young Adult Fantasy Books to Cast a Spell on Readers of All Ages
Parasite Life
I actually provided a blurb for this incredible, haunting YA story by newcomer Victoria Dalpe, which follows a friendship between two girls as it reveals something sinister and inescapable about each.
I'll let it speak for me, here: "How do you breathe new life into the YA vampire novel? If you're Victoria Dalpe, you do it by wrapping a refreshingly humanistic interior and an incredibly compelling narrative voice in the gothic, primal, atavistic horror that made the children of the night sing to us in the first place."
With a chilling take on vampirism and a fresh and resonant voice, Parasite Life is an unsung classic of modern vampire lore.
Thirsty
It's easy, especially in stories like these that are aimed at teens—who so often already feel alienated, alone, and different—to make vampirism feel too desirable. Where's the sting, after all, in living forever, having great powers, and getting to hang around at night?
As the tagline for The Lost Boys famously says, "Sleep all day. Party all night. Never grow old. Never die. It's fun to be a vampire."
But M. T. Anderson's Thirsty drives home the horror of the vampiric condition, and the agony of being an outsider, in ways that few others in the genre manage, even among those titles aimed at an adult audience. Before all is said and done, it might even make you feel sorry for an eternal, eldritch, Lovecraftian horror…
The Coldest Girl in Coldtown
Holly Black has created countless unforgettable worlds, and in The Coldest Girl in Coldtown, adapted from her short story of the same name, she creates one more.
Vampires and their victims are now relegated to walled cities called Coldtowns, so that they can't spread their infection to others. The thing is, the glamor and romance of vampires draws people to Coldtowns; some want to be turned, some even just want to be hunted.
Once you're inside the walls of a Coldtown, though, there's almost no way to get back out.
When Tana wakes up after a wild high school party surrounded by corpses, she'll quickly find that the only way she can survive is to go straight into the lion's den and visit Coldtown, in this thrilling standalone novel that Kirkus called "dark and dangerous, bloody and brilliant."
Vampires Never Get Old
Featuring eleven new short stories by authors like V. E. Schwab, Rebecca Roanhorse, Mark Oshiro, Tessa Gratton, and more, this anthology from editors Zoraida Cordova and Natalie C. Parker shows that the title is more than just a clever play on words.
There's a reason, after all, why vampire myths have stuck with us all for so many years, and why they seem to go fang-in-jugular with books about being a teenager.
The tales herein remind us of those reasons, with vampires lurking on social media, rebelling against what society perceives vampires as being, and going out for their first kill. As Publishers Weekly said in a starred review, these are, "Stories that stake a new claim on old tropes."
RELATED: 8 Romantic Vampire Movies That Will Quench Your Thirst
This post is sponsored by Open Road Media. Thank you for supporting our partners, who make it possible for The Portalist to celebrate the sci-fi and fantasy stories you love.