It's been 20 years (yes, you heard that right) since Buffy the Vampire Slayer's first episode aired. And though it's been off the air for a while, the beloved TV series is still a genre-destroying success that has never been replicated. How could it be? Buffy was the perfect mix of comedy and drama, with a heavy dose of supernatural forces hell-bent on the destruction of humanity. If you're hankering for more Buffy, we recommend these eleven books that the "Scooby Gang" would definitely relate to—because small town feuds, bloodsucking monsters, and kick-ass female protagonists never go out of style.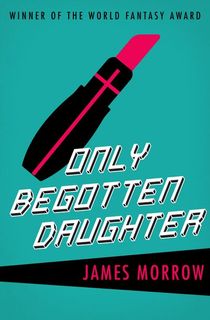 Only Begotten Daughter
Sometimes, you are destined for a particular path in life. But what if that "path" included being the half-sister of Jesus Christ? Julie Katz grows up learning how to harness her powers, and begins her journey to fight evil anywhere and everywhere as she travels along the East Coast. For company, she has a sea sponge that she can talk to, referred to as Amanda. As the story progresses, Julie must figure out the answers to big questions, such as why humanity has to suffer. Like Buffy, Jane's fight is a reminder of the power of persistence, and why the eternal struggle against the forces of evil is worthwhile.
RELATED: 13 of the Best Audiobooks for Sci-Fi and Fantasy Fans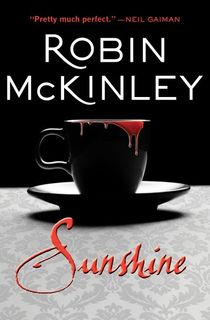 Sunshine
When Rae "Sunshine" Seddon heads to the family cabin on the lake, the last thing she expects is to get in the middle of a supernatural gang war. Bo, the leader of a group of thirsty vampires, imprisons Rae in the ballroom of an abandoned mansion. Locked up with her is Constantine—the leader of another vampire gang—and together they must figure out a way to escape. Along the way, Rae realizes the potential power inside of her and begins to forge a bond with her fellow captive. Eventually, she comes to terms with what she is and makes it her goal in life to hold back the darkness. Not a bad goal, huh?
Want more books like Buffy? Sign up for The Portalist's newsletter!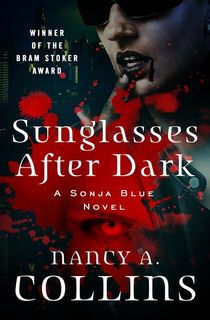 Sunglasses After Dark
A riches-to-neon-colored-rags tale, Sunglasses After Dark is everything great about Buffy and then some. Considered by many to be one of the first urban fantasy novels, this story begins with the disappearance of Denise Thorne and the birth of Sonja Blue. Sonja Blue is part vampire, part vampire hunter, who spends her days destroying the very evil that made her what she is. On top of the normal vampire hunting job responsibilities, Sonja must attempt to protect her parents from the mysteriously powerful Catherine Wheele, a flashy televangelist. But all is not as it seems, and Sonja must find a way to defeat her most dangerous adversary while keeping her literal inner demons in check.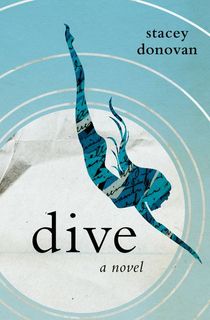 Dive
Donovan's novel rushes head first into the conflicts that often impact teenagers. Virginia Dunn, often called V, witnesses a car hit her dog, sees her father grapple with a rare disease, and her mother struggle with alcoholism. She's alone in the most terrible of ways, but the best stories are those that show characters enduring and growing through their struggles. When V meets Jane, things begin to change—but sometimes change can be difficult and messy. By diving in, V attempts to create a new future for herself. Buffy covered a lot of things, but, like Dive, it was centered on the idea that kindness and grit can help soften the hardest of blows.
Heroine Complex
Buffy can't fight vampires and demons all on her own; that's why she has the handy dandy "Scooby Gang" to help her out! This stunning novel, the first of a trilogy, doesn't center on the superheroine Aveda Jupiter, but rather on her hardworking personal assistant and best friend Evie Tanaka. One night, when Evie has to play the part of San Francisco's prime-time superhero, her life is completely changed forever. Now, she has to juggle not only her own new career but that of Aveda's … all while saving the world from an evil invasion.
How to Hang a Witch
When Samantha Mather and her mother move to the historic town of Salem, Massachusetts, they become public enemies. A distant relative, Cotton Mather, was the reason the fabled Witch Trials happened, and local residents are still just a tad bitter about it. Sam soon meets a ghost born out of that terrible time, and a pack of girls that call themselves the Descendants. Together, they must find a way to break a centuries-old curse that harms anyone remotely related to the Witch Trials.
Guilty Pleasures
Vampire hunter Anita Blake, nicknamed "The Executioner," is very good at her job. She lives in a world where vampires can exist peacefully with humans, as long as they don't stray too far. But when innocent vampires begin to die in mysterious circumstances, Anita must find a way to overcome her own feelings on the matter and get to the bottom of this backwards mystery. To add to the weirdness, she must fend off the particularly attractive Jean-Claude—who tags along for more than just adventure.
Bloodsucking Fiends
In this stunningly hilarious horror love story, Jody is a victim of a vampire attack in San Francisco—thus becoming a vampire herself. The fun begins when she learns to adapt to her new affliction, and soon falls in love with a turkey-bowling, night-stocking grocery store manager. All is well until it begins to look like the same vampire that turned Jody is responsible for a string of murders in the West Coast city.
Blood of the Earth
The first in the Soulwood series —an epic story between good and evil—Faith Hunter's Blood of the Earth is the result of what happens when the supernatural is organized with the FBI. Imagine if Buffy's "the Initiative" was hiring, and everyone who could fight demons and vampires joined up. Nell Ingram isn't your prototypical hunter of darkness; she's actually a rather enthusiastic botanist! After meeting Jane Yellowrock, she realizes that she has the potential to join the PsyLED—an elite Homeland Security agency with police that straddle the fine line between the normal and paranormal. Soon, Nell and her team are tasked with investigating a master vampire, a humans-first terrorist group, and a horrifying cult.
Glass Houses
When Claire Danvers decides that the dorm life isn't for her, she thinks that off-campus housing can't possibly be worse. Upon finding a new place to stay, the eerily titled Glass House, Claire discovers that her new roommates are different from anyone she's ever met before. She soon realizes that the town she lives in is filled with an abundant population of vampires and other creatures of the night. Claire must balance her own growth as a young adult, and her growth as a member of the battle between good and evil.
Insatiable
When you do something well, do it again and again. Meg Cabot is no stranger to the urban fantasy genre, and her recent Insatiable series is a throwback to the original vampire book: Dracula. Meena Harper, an up-and-coming writer for a soap opera called Insatiable, has a power she wishes she didn't: The ability to see the deaths of others before they happen. When she begins to see vampire-like murders, she writes that into the plot, and viewers love it! But Insatiable's fans aren't the only ones loving Meena's new work: Alaric Wulf, a demon-hunter from a secret religious organization, and Lucian Antonescu, the son of the most famous vampire of them all, both find her "interesting" to say the least. For our protagonist, the life she leads is certainly stranger than the fiction she writes.
Want more books like Buffy? Sign up for The Portalist's newsletter!
This post is sponsored by Open Road Media. Thank you for supporting our partners, who make it possible for The Portalist to celebrate the sci-fi and fantasy stories you love.
Featured still of "Buffy the Vampire Slayer" via 20th Century Fox Television