We all know that science fiction and fantasy stories get a bad reputation for being too long. Many of the most popular series today, like A Song of Ice and Fire or The Stormlight Archive, require not only the reading of 1,000-page tomes but also delving into histories, related short stories, and on. Sometimes, it can feel more like unraveling some hidden conspiracy than reading a novel. And while that level of investment is great for loyal fans, it's important to remember that not all of speculative fiction has to take weeks to finish.
If you're delving into the sci-fi/fantasy space for the first time or if you're just looking for a quick read, you're in luck. Some of the best SFF novels of the past century are short reads. In fact, all of the entries on this list are less than 300 pages, and many less than 200. Some of these books might typically be considered novellas, others novels, but using HowLongtoRead's formula of 300 words per minute, we estimate that each of these stories can be read in five hours or less. So dive in and, if you have the time, try knocking out one of these great stories in a day.
The Lion, the Witch and the Wardrobe
Word count: 38,421
Pages: 208
Read time: 2 hours, 8 minutes
Here's a fun fact: You can actually read The Lion, the Witch and the Wardrobe in less time than it takes to watch the movie (which clocks in at 2 hours, 23 minutes). Any list of the best and most influential fantasy books ever would be incomplete without this entry by C. S. Lewis, which begins the story of the four Pevensie children and their adventures in Narnia. Technically the second book of the in-world chronology, just after The Magician's Nephew, Lewis actually wrote The Lion, the Witch and the Wardrobe first. You probably already know at least a little about the characters, the plot, and the religious themes, but the story remains a charming tale that both kids and adults adore.
A Psalm for the Wild-Built
Word count: 34,000
Pages: 160
Read time: 1 hour, 54 minutes
The 2022 Hugo Award Winner for Best Novella packs a punch from the first line: "If you ask six different monks the question of which godly domain robot consciousness belongs to, you'll get seven different answers." Monks and robots mixing together in a story of our distant future makes for a fantastic and thoughtful read.
Piranesi
Word count: 81,600
Pages: 272
Read time: 4 hours, 32 minutes
Piranesi is an odd book about an odd man stuck in an odd place. I loved it. Susanna Clarke's first novel, Jonathan Strange and Mr. Norrell, took place on an epic scale—across decades and continents, from the Napoleonic Wars to hidden libraries—but her second sees a man confined to a series of halls and vestibules that he simply calls the House. The House has a magic about it, which blurs a person's memory. Only one man lives in the House, and he calls himself Piranesi. But the truth of his identity is unknown even to him as the story opens.
The Ocean at the End of the Lane
Word count: 53,984
Pages: 178
Read time: 3 hours
The Ocean at the End of the Lane is fantasy and folklore tied into one, but it starts with something more mundane: a middle-aged man returns to his childhood home and reminisces. Told in the first person, the story relays the narrator's memories of the odd girl, Lettie Hempstock, and her mother and grandmother. As he sits by a pond, which Lettie used to claim was an ocean, he remembers the strangeness of the past they shared.
The story is great on the page, as is typical of a Neil Gaiman work. But if you want an extra treat, Gaiman himself reads the audiobook version, which only adds to the feeling of nostalgia.
Fahrenheit 451
Word count: 46,118
Pages: 249
Read time: 2 hours, 34 minutes
Ray Bradbury's Fahrenheit 451 is a classic for a reason, and it's never been more relevant than today. It tells the story of Guy Montag the fireman, but not the sort you're familiar with. Rather, Montag's job is to find printed books and burn them along with the houses that hide them.
Montag's world changes when he meets his young neighbor, Clarisse, who introduces him to ideas that are both new and old.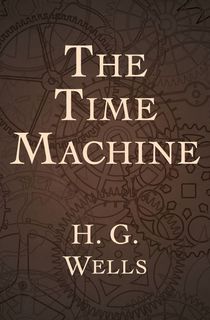 The Time Machine
Word count: 32,000
Pages: 128
Read time: 1 hour, 47 minutes
Given that The Time Machine was published in 1895, it's no wonder that H. G. Wells's imagining of the year 802,700 looks a little different than his own reality. The Time Traveller believes the future to be a utopia—a future he's most eager to investigate. His enthusiasm wanes, however, when the time machine is stolen and he finds himself trapped in a time not his own.
Slaughterhouse-Five
Word count: 49,459
Pages: 240
Read time: 2 hours, 45 minutes
World War II veteran Billy Pilgrim now experiences all the events of his life out of order. Sometimes simultaneously. Vonnegut himself described Slaughterhouse-Five as the result of trying to write about what he witnessed as an American prisoner of war, and the classic novel is one of the best of all time, regardless of genre.
The Emperor's Soul
Word count: 31,925
Pages: 175
Read time: 1 hour, 47 minutes
While Brandon Sanderson's The Emperor's Soul is labeled as the second book of the Elantris series, the novella stands well on its own. The 2013 Hugo Award Winner for Best Novella tells the story of the forger Shai. Caught in the midst of a heist, Shai receives an odd sort of punishment: She must use her forgery skills to craft a new soul for her emperor, who was wounded during an assassination attempt. Can she find a way to do as her captors ask, or must she dare to escape before time runs out?