When Piranesi was released in 2020, readers fell in love with the lyrical, magical world Susanna Clarke had created.
Many fantasy stories are filled with adventure, love, rebellion, epic quests, and more. But stories like Piranesi take a more intimate journey, asking the reader to go with a character into the unknown and seek themselves rather than glory or fame.
The House Piranesi lives in and explores is an allegory of the wider world, and his discoveries challenge the reader to explore and examine the truths of their own lives. Books like this show the power of stories by pushing our imaginations, sparking endless wonder, and promising that by the end, we too will be changed.
Here are nine books like Piranesi that will transport you to familiar but fantastical worlds.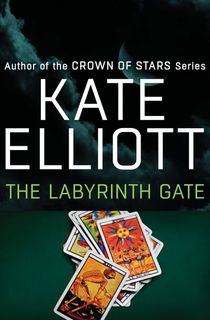 The Labyrinth Gate
When newlyweds Sanjay and Chryse accidentally drop a deck of tarot cards, they find themselves honeymooning in an alternate reality.
To get home, they have to find a treasure hidden in Pariam—the labyrinth city. But they've captured the attention of the dangerous Princess Blessa, making their search even more treacherous. And the princess isn't the only threat.
With multiple people trying to find this elusive treasure, Sanjay and Chyrse must navigate a strange world with even stranger magic if they want to go home.
The Starless Sea
As a graduate student in Vermont, Zachary Ezra Rawlins spends a lot of time in the library. He's delighted when he finds a mysterious book in the stacks. But when one of the stories inside is strangely familiar, he's determined to find out why.
Following a series of clues, Zachary finds a secret door in a hidden club that leads to an ancient library deep underground. There, he discovers a place where forgotten stories are lost and buried. The people who protect the realm have given their lives to keep it safe. But there are some who only want to see it destroyed.
To save the realm, Zachary has to travel through the many worlds to find his destiny. A lush and atmospheric novel, The Starless Sea shows readers the true power of a story.
RELATED: The Best Standalone Fantasy Books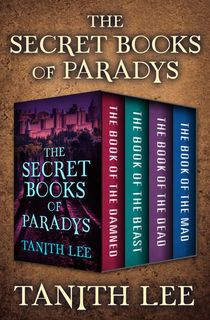 The Secret Books of Paradys
Paradys is home to the strange and tormented. It's bound in a timeless magic, casting a dangerous spell over anyone who has ever lived there. Even stranger, Paradys isn't one city, but three—Paradise, Paradis, Paradys—all connected and bound together in a labyrinth of ice. Who cast the spell and why has been lost to the ages. But their curse remains.
This is a fascinating series of novellas all written in the same world, with interconnected, immersive, and sometimes-erotic stories.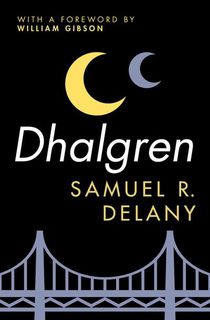 Dhalgren
In the midwestern city of Bellona, a disaster no one understands or can explain has occurred. City blocks burn down, then reappear a week later unharmed. Clouds refuse to leave the sky for weeks, only to reveal two moons in the place of one when they do.
Time is fluid, moving slowly for some and fast for others. And all of this is only happening in Bellona.
Most of the inhabitants have fled, but not everyone has that luxury. The Kid is one of the disaffected few forced to stay in Bellona. Even though he can't remember who he is, he fits into the misfits roaming Bellona's streets—the young, the poor, the violent, the outcasts.
Dahlgren takes the reader on an intense journey into the uncertainty of reality while challenging societal norms.
RELATED: Must-Read Adult Fantasy Books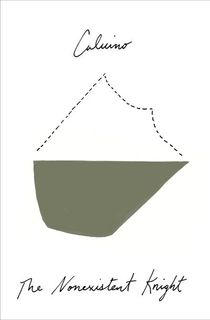 The Nonexistent Knight
Agilulf is a suit of armor—with nothing inside. When his knightly honor is questioned, he's sent on a quest through France, England, and North Africa to defend it. Along the way he meets a young man focused on avenging his father's death and a mysterious young woman with more than her fair share of secrets.
Full of surprising twists and farcical exploits, The Nonexistent Knight is a strange tale about love, reputation, and knightly conventions.
Neverwhere
In this Neil Gaiman novel, beneath the streets of London is a terrifying world filled with people who have fallen between the cracks.
One act of kindness changes Richard Mayhew's life forever by plunging him into the subterranean secrets of Neverwhere. He finds himself in a world as bizarre as it is familiar, and somehow stumbles on his own peculiar fate far below his native London.
Every Heart a Doorway
We've all heard of the miracle children in portal fantasies who slip into other worlds. But what happens when they come home? They end up at Eleanor West's Home for Wayward Children. There, they don't learn how to forget, they learn how to move on.
Nancy is one of those children, forever changed by her experiences in an enchanted realm. But when the world of the school is shaken tragically, Nancy and the other students must fully-confront the world they're in now.
Every Heart a Doorway explores what happens not inside a fantastical world, but what it would be like to never return. It is a lovely story about identity, belonging, and acceptance.
The Ten Thousand Doors of January
January Scaller has always felt she didn't belong. She's an isolated ward in a large mansion, and turns to the library for distraction and companionship.
It's there that January discovers a book that changes everything.
As January turns the pages, she is swept into an impossible story that somehow matches her own experiences, and pulls her off the sidelines and into the limelight of her own life.
Palimpsest
What if there were a city waiting for dreamers—a place of beauty and pleasure that forever marks its visitors?
Four travelers come to Palimpsest for different reasons, but they've each lost something and are hoping to find it in the wild and beguiling city streets. Yet what they want may not be what they need, and Palimpsest is more than anyone can imagine.
RELATED: Lush Books Like Kushiel's Dart
This post is sponsored by Open Road Media. Thank you for supporting our partners, who make it possible for The Portalist to celebrate the sci-fi and fantasy stories you love.