Science fiction and fantasy stories are somehow the world's most popular and, simultaneously, the stories that incite the most skepticism from potential fans. Just take a look at the top box-office earners of all time: Avatar tops the list, followed by Avengers: Endgame. Films from franchises like Star Wars, Harry Potter, Frozen, and Jurassic World help to round out the top 20 (with plenty of other Marvel films thrown in). The 2023 Emmy Nominations for Best Drama include Andor, House of the Dragon, and The Last of Us.
Somehow, these stories are still too-often dismissed. Some readers might call speculative fiction escapism and not worthy of true literary consideration. Others will dismiss them as children's stories full of elves, dwarves, and other silly creatures.
Finding the right recommendation for a skeptical reader can be challenging and imposing. If you have a friend or family member who you want to introduce to speculative fiction, you might only have one chance to sway them before they return to their typical reading fare.
But what makes for a great first sci-fi/fantasy experience? At minimum, an introduction to SFF should probably have a couple simple qualities.
First, the story must start strong. We've all gotten a TV recommendation that starts with, "It really picks up in Season 3." Many new readers to speculative fiction will already be intimidated by a new genre and the page-count often associated with sweeping epics. The last thing they want to do is wait 100 uneventful pages, knowing that they still have another 1,000 pages to go. This holds doubly true for science fiction and fantasy series: If the first book is slow, they might not reach the second and beyond.
Second, if it's a series, it must be either finished or forthcoming. The sheer scale of these stories can often be even more daunting for their authors than for their readers. Delayed publications are something that long-time SFF fans suffer in exchange for great storytelling, but those delays could push away new readers.
All 10 of these titles match that very basic criteria. However, these stories all offer different flavors, themes, and plots to help you find the right fit for your friend or family member.
Red Rising
This is one I actually pitched to my own friends. It only took a few words: "Think The Hunger Games meets Star Wars." That's not to simplify the work, however, as it certainly has plenty of original traits, too. Brown himself attributed other science fiction works as inspirations, as well as The Count of Monte Cristo, which is certainly fitting.
Red Rising tells the story of Darrow, born into the lowest social strata (the Reds) on Mars. After his family is devastated by the cruelty of more-privileged classes, especially the Golds, Darrow finds a way to infiltrate their ranks and enter a high-stakes tournament of military tactics, similar to The Hunger Games or Ender's Game. But Darrow's goal isn't just to win–it's to earn himself enough power to overthrow the system altogether.
The sixth book (out of a projected seven) in the series publishes July 25th. The entire series is filled with betrayal and intrigue, duels with whip-like swords called razors, and rebellion on an intergalactic scale. The audiobook for Red Rising is another great option for listeners. Narrator Tim Gerard Reynolds does a fantastic job of using subtle tonal and accent changes to mirror Darrow's metamorphosis from lowly Red to the powerful, ruthless Gold he must become.
The Last Unicorn
The Last Unicorn is pretty much everything you could ask for in an introduction to science fiction and fantasy. A standalone novel that spans just 218 pages, Peter S. Beagle's story about the fictional creature has endured as one of the best fantasy novels ever written.
Don't just take our word for it. Here's bestselling author Patrick Rothfuss in pretty unequivocal terms: "The Last Unicorn is the best book I have ever read. You need to read it. If you've already read it, you need to read it again."
The story follows the titular unicorn as she searches for others of her kind. Along the way she brings together a motley crew of outcasts who offer each other a found family in a poignant tale of love, loss, and wonder.
The Fifth Season
N.K. Jemisin's completed trilogy, The Broken Earth, is an easy sell: Three books, three Nebula Awards for Best Novel. Not only is the trilogy an incredible, well-constructed story with poignant commentary on our own world, but there's a reason we included it on our list of the best opening lines in science fiction and fantasy.
"Let's start with the end of the world, why don't we? Get it over with and move on to more interesting things."
As soon as you read those words, you know you're in for a moving, heartbreakingly beautiful saga. The story revolves around the orogenes, who control the energy of a supercontinent called the Stillness, and the Guardians who hunt and control their superpowered counterparts.
The Fellowship of the Ring
Maybe no book series in history has a better track record of attracting new fans to the fantasy genre than Tolkien's masterwork. While there were certainly plenty of fantasy stories before The Lord of the Rings, Tolkien helped to popularize the epic fantasy with powerful world-building that remains en vogue today.
Even if you haven't read the books, you're probably familiar with Frodo's story from the Oscar-winning films and pop culture in general. However, if your only exposure to The Lord of the Rings is through those movies, especially the extended editions, you might be surprised to find that the books themselves aren't overly long. In fact, all three books combined are about the length of Brandon Sanderson's Oathbringer.
If your friends and family enjoy audiobooks, The Lord of the Rings offers some great options, including one version of the series read by Andy Serkis.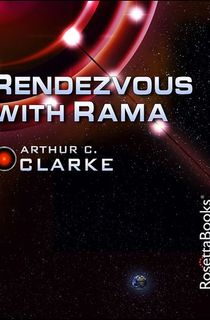 Rendezvous with Rama
Arthur C. Clarke's classic Rendezvous with Rama has inspired some of the best science fiction authors working today, like Andy Weir and Liu Cixin. The novel, which comes in at a tidy 256 pages, offers a look at what humans' first contact with aliens might look like.
This isn't an invasion, but something stranger and more mysterious. The astronauts who visit the massive, foreign ship called the Rama, find what feels like an entire world within–unused artifacts and dramatic landscapes. Anyone who enjoys exploration and survivalist stories like Weir's The Martian or Susanna Clarke's Piranesi may enjoy this Hugo-winning novel, which was written to stand alone but does have three sequels, as well.
Shadow & Claw
You might not think that a four-volume science fantasy following an apprentice torturer would make for an ideal introduction to speculative fiction, but there's a reason that Neil Gaiman called Shadow & Claw the "best science fiction novel of the last century." If that weren't enough, the series also won multiple prestigious awards in the fantasy subgenre, including a Locus and a Nebula Award.
It's everything you want in SFF–epic stakes, breathtaking scale, and imperfect but compelling characters, making their way in a world full of challenges.
The Way of Kings
Sci-fi/fantasy is where worlds collide. Sometimes, that's aliens coming to earth, or the return of long-buried powers. We see it frequently with superhero team-up stories like the Justice League or the Avengers.
But few people in the genre have woven together such a massive world as Brandon Sanderson. If you want to get your friends and family absolutely hooked on science fiction or fantasy, try introducing them to the Cosmere—Sanderson's interconnected universe that five planetary systems, 17 gods, and 29 books to date.
If it sounds overly complex ... it can be. However, Sanderson works to make sure each story can be appreciated on its own merit, with some Easter eggs here and there for his more devoted fans. The Way of Kings, which begins the mammoth series, The Stormlight Archive, is approximately 400 billion pages long, but fortunately you don't need that many to get sold on the epic story. Just start with the first line of the prologue: "Szeth-son-son-Vallano, Truthless of Shinovar, wore white on the day he was to kill a king."
If you know, you know. If you don't, you're in for a real treat.
The Princess Bride
While grimdark and antihero stories have grown in popularity, whimsy remains an essential aspect of science fiction and fantasy. There's nothing wrong with enjoying an adventure of pirates and true love, and The Princess Bride is a timeless classic.
Another selling point for the novel is that its writer, William Goldman, either wrote or consulted on some iconic films, including Butch Cassidy and the Sundance Kid and All the President's Men, for which he won Academy Awards. It should come as no surprise that he also wrote the screenplay for The Princess Bride film starring Cary Elwes and Robin Wright, so if your friend or family member loved that, they should enjoy the book, too.
American Gods
So much of fantasy owes a debt to myth and classic stories, and the success of Marvel's Avengers has helped make Norse gods in particular a part of mainstream culture. Neil Gaiman's American Gods offers a new twist on those stories, where gods are made and strengthened by the devout nature of their believers. In 21st-century America, once-powerful Norse gods like Odin have been diminished to conmen and petty criminals, supplanted by new deities like Media and Technical Boy.
From mysteries to emerging magic, social commentary to bank robberies, American Gods is a twisting, non-stop, standalone work that plays on myths across world history in a modern landscape.
Project Hail Mary
In her review for The Portalist, Michelle Goff offered three reasons to read Project Hail Mary: Firstly, that the story will challenge you. Secondly, that it's a feel-good story that won't weigh you down. Thirdly, and most importantly, that it won't ever bore you.
Sounds like a pretty good combination for a sci-fi adventure, right? Especially for new readers. One thing to note: The story focuses on a lone astronaut in space, trying to save Earth from calamity even as his own memories fail him. So, if you're looking for a story with tons of compelling dialogue, this might not be the best choice.
Author Andy Weir previously showed his skills in writing solitary astronauts with The Martian, which was a bestseller before it became an Oscar-nominated film starring Matt Damon. While unconnected from The Martian, Project Hail Mary shares some of its DNA, including Hollywood aspirations.
Ryan Gosling has signed on to play protagonist Ryland Grace in the film, with Phil Lord and Chris Miller directing.