It's a great time to be a science fiction and fantasy fan. Since the massive success of Game of Thrones, Hollywood has finally given the genres the attention—and care—that it deserves.
Ava Duvernay, director of the upcoming A Wrinkle in Time, is now attached to Octavia Butler's Dawn. Sarah J. Maas has earned a place in Hulu's lineup with her Throne of Glass series.
Meanwhile, Robert Jordan's fantasy, The Wheel of Time, is in development, and N.K. Jemisin's The Fifth Season has found a home on TNT. Needless to saying, we're feeling #blessed now that the books we love are making their big and small screen debuts.
But that got us thinking: what other series would we like to see adapted for TV and film? In a time when CGI dragons are melting walls on Sunday nights, it seems like nothing is beyond the realm of possibility.
As for us, we're crossing our fingers for the adaptations of the 10 science fiction and fantasy books below. What's at the top of your wish list?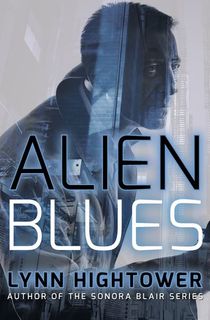 Alien Blues
A TV adaptation of Alien Blues wouldn't be your average police procedural. When we first meet David Silver, a tortured homicide detective, he's charged with finding the "Machete Man."
But tracking the slasher's whereabouts requires more brainpower than Silver, and his partner Mel Burnett, can manage themselves. Enter String: an Elaki alien whose advanced technologies make him an invaluable third wheel—and will ultimately help them crack the case.
The Elaki series follows the trio as they kick human and alien butt in the midst of their own personal dramas. Thus, we're envisioning something along the lines of Sherlock or Luther, but with a side of extraterrestrials.
The Cecelia & Kate Novels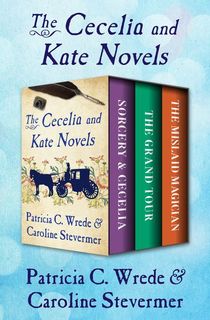 The Cecelia and Kate Novels
PBS would be up for a British period fantasy, right? In Patricia Wrede's universe, Regency-era England is a time of parlors, frilly dresses, and sorcery.
Disillusioned with life as English socialites, teenage cousins Kate and Cecelia become entangled in witchcraft when a famous wizard is endangered. Each book in the series introduces exciting new adventures, though it's the girls' evolution into wives, then mothers, that gives you the same fuzzies you experienced while watching Hermione Granger grow up.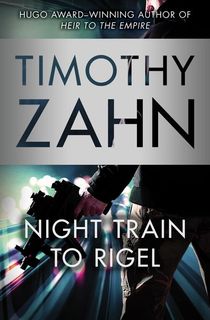 Night Train to Rigel
In the future, the "Quadrail" transportation system is controlled by alien "Spiders" and connects Earth to twelve galactic empires. Frank Compton may be a disgraced intelligence agent on Earth, but he's still the best of the best—and the Spiders need his help derailing an interstellar war.
Accompanied by a badass female sidekick, Compton boards the Quadrail and heads out to save mankind from alien predators. In our wildest dreams, Idris Elba would tap into his Prometheus and Pacific Rim roles and star in the feature film.
Related: 12 Alien Abduction Movies, Ranked from Most to Least Horrifying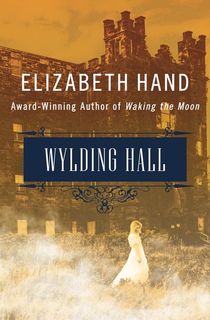 Wylding Hall
Picture it: An ancient country house. The middle-of-nowhere Britain. An acid-punk bandmate that mysteriously vanishes. So begins the award-winning Wylding Hall, which then shifts to present day as the surviving musicians—along with an aspiring documentarian—try to uncover what happened to their frontman.
The result is a novel that holds all the trappings of an atmospheric indie: a 70s soundtrack, moody romance, and gothic fantasy. We'd like to see director Park Chan-wook work some Stoker-esque magic on this one.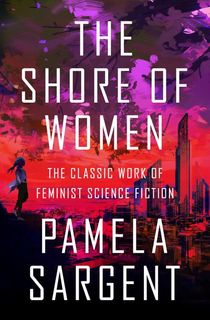 The Shore of Women
Having finally come down from our Handmaid's Tale high, we're hungry for more meaty, female-focused dystopian stories. Pamela Sargent's feminist classic, The Shore of Women, hits all the right marks. A nuclear holocaust has shifted the balance of power, placing women at the top of the social hierarchy.
When Birana dares to question her all-female society (which, by the way, we're totally picturing as a more malicious version of the Amazons), she's exiled to live with the men. There, she begins a relationship with Avril, and both discover that the differences between the sexes are not what they believed … We'll take an HBO miniseries, thank you very much.
Sabriel
If Pullman's His Dark Materials trilogy can get a show, then it's only fair the Old Kingdom books get one too. Garth Nix's universe begins with Sabriel, whose namesake heroine tries to rescue her father from Death—a bleak world similar to Dante's circles of hell.
The ensuing adventures involve animal companions, powerful necromancers, and enough fantasy action to keep us as glued to the pages as to our TV screens. We'd binge the heck out of a BBC adaptation.
The Kushiel's Legacy Series
Kushiel's Dart
Sold into indentured servitude as a girl, adult Phèdre is then sold to an enigmatic nobleman. He teaches her everything he knows: history, theology, foreign languages—and a few other, ahem, "things". Despite finally having a stable life, Phèdre flees the nobleman's home when she learns of a plot that will destroy her homeland.
It's been said that if Anne Rice and George R. R. Martin ever joined forces, the product would be the Kushiel's Legacy series. There's magic, courtesans, political intrigue, and evil villains, though the standout is Phèdre herself—a heroine who is intelligent, emotionally complex, and comfortable in her sexuality.
Still, the story isn't for the faint of heart. Thankfully, Kushiel's Dart has been optioned by Lionsgate for a Starz series. Starz, the home of shows like Outlander and Spartacus, never shies away from the more complex sides of sex.
All the Birds in the Sky
It's witches vs. techies in this Nebula Award-winning novel set during a future global warming crisis.
While engineer Laurence believes technology will fix the climate, his estranged childhood friend thinks differently. Patricia is the alumnus of a prestigious witchcraft school, and her kind believes magic is the answer. But as the apocalypse draws nearer, the rival groups must cooperate if they hope to survive—and Patricia and Laurence's blossoming romance may be the key.
With its combination of magic, science, and very real issues like climate change, we'd want the creators of Sense8 behind the camera.
The Reality Dysfunction
We love The Walking Dead just as much as the next person, but Peter F. Hamilton's space opera takes zombies to a whole new level.
We open in the year AD 2600—a time when a culturally diverse humanity lives at peace among the stars. But this far-future "golden age" comes under threat when a viral outbreak creates an army of the undead. The scope of The Reality Dysfunction is massive, as Hamilton weaves multiple story arcs into 900 pages. So, we'd need at least 10 episodes to do it justice.
RELATED: Best Zombie Movies
The Imperial Radch Series
Ancillary Justice
Of all the books on this list, Ancillary Justice might be the hardest nut to crack: its protagonist is actually a spaceship. The story is told through the "human" identities—or "ancillaries"—that the ship controls, though an attack has scattered its female inhabitants throughout space.
One of them is Breq, and as she tries to avenge the destroyed mothership, author Ann Leckie packs in some serious emotional punches. The result is a tale whose commentary on gender equality (the characters' sexes are often ambiguous) and humanity are more relevant than ever—and worthy of a filmmaker who thinks outside the box. Perhaps Denis Villeneuve of Arrival fame?
This post is sponsored by Open Road Media. Thank you for supporting our partners, who make it possible for The Portalist to celebrate the sci-fi and fantasy stories you love.