More than just action stories, Westerns embody the rugged individualism and free-spirited nature of wild adventure. Part of the appeal is the landscape, but the genre also features beloved tropes like lawmen and outlaws, characters running from their pasts and hiding from their futures, and plenty of shootouts—preferably at noon.
The parallels between the Wild West, space exploration, the rugged dystopian state, and gritty post-apocalyptic environments are impossible to ignore. And putting them together creates a genre mashup that is a ton of fun. We've rounded up nine action-packed sci-fi Western books that are a satisfying good time.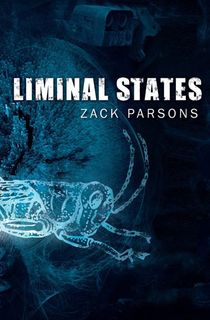 Liminal States
After a train robbery gone wrong, Gideon Long is bleeding out from a gunshot wound. Wandering the desert, he stumbles on a pool that devours his body only to reincarnate him healed and whole and immortal.
When Gideon tries to reconnect with the woman he loves, he discovers she died in childbirth. In a fit of rage and revenge, Gideon throws her lawman husband into the pool, where he is also reborn. Locked in an endless cycle of reincarnation and hatred, the two men pursue each other relentlessly and destroy civilization along the way.
A classic revenge story with a time travel twist, Liminal States shows how grim, bloody, and fantastic the science fiction Western can truly be.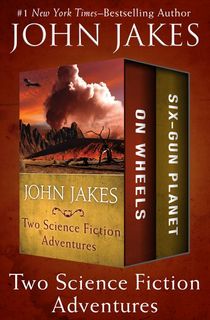 Two Science Fiction Adventures
This two-book collection offers wildly different visions of how the future world could go wrong.
On Wheels is set in an overpopulated world where a tenth of the population doesn't have a permanent home, and is forced to live on America's dangerous highways. Clans control the roads and dropping below forty miles per hour is deadly, even for Billy Spoiler. But he'll never give in.
Jaded by technology, the people in Six-Gun Planet have named their colony Missouri, built it to replicate 1880, and made it so it's always high noon. Although not caught up in the colony's mission, Zak Randolf plays the Western hero for the money. But when a notorious gunslinger challenges him to a duel, he realizes it's time to take things as serious as the bullets in his gun.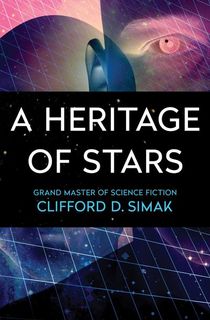 A Heritage of Stars
Thomas Cushing is on a quest to restore humanity's lost technological knowledge, which mankind voluntarily destroyed three millennia ago. Tom believes he can find a legendary spaceport with clues to the knowledge that was destroyed, and sets off across what was once America with a witch and the last existing robot.
They uncover some astonishing discoveries along the way, but nothing prepares them for what happens at the end of their quest.
RELATED: 8 Great Quotes from Sci-Fi Master Clifford D. Simak
Assignment Darklanding
On Darklanding, the mines are a way of life.
Sheriff Thaddeus Fry is the new law in town. But the whole reason he has a job is because his predecessor was blown up.
When the mines are threatened with a dangerous collapse, Thaddeus has to jump into action—and what was supposed to be a do-nothing job could end up getting him killed.
Upright Women Wanted
Esther will do anything to escape her arranged marriage to the man previously engaged to her late best friend...the best friend she was in love with.
Esther stows away in the Librarian's book wagon, but the Librarian's aren't what Esther thinks they are. And as she travels with them across the country, she'll have to redefine what she believes is right and wrong.
A gritty pulp Western dystopia, Upright Women Wanted is "a good old-fashioned horse opera for the 22nd century" populated with "gunslinger librarians of the apocalypse" (Charles Stross).
Santiago: A Myth of the Far Future
The legend of Santiago is as large as the man is elusive. Did he really kill a thousand men? Or save a dozen worlds? Journalist Virtue Mackenzie wants to ask him, and she never gives up.
Bounty hunter Sebastian Nightengale Cain wants Santiago so he can claim the largest reward in history. And the Swagman wants the art Santiago allegedly holds. Their pursuit stretches to the far reaches of the frontier, but in the end, will they get their man or find nothing but myths?
Going back to the days when lawmen would follow notorious outlaws across the American west, Santiago is a fun, action-packed mystery chasing a legend through a wild world.
Vermillion
Eloise "Lou" Merriweather is a trigger-happy pyschopomp protecting San Francisco from spirits. When she hears about some Chinatown boys that went missing in the Colorado Rockies, Lou rides off to help—but she'll need every one of her charms and talents to make it back home alive.
A steampunk Western with plenty of sass, Vermilion captures the tough, no-nonsense persona of a hardened lawman pursuing outlaws—or monsters.
The Martian Chronicles
The Martian Chronicles is an anthology of Ray Bradbury stories focused on the continued attempt to colonize the red planet. Each one captures an aspect of adventure, pioneering, and struggle that tackling a new frontier encompasses.
The stories aren't always connected, but they each provide a sense of wonder, awe, and struggle.
The Dark Tower I: The Gunslinger
A genre-bending book that blurs the line between Western, sci-fi, fantasy, and horror, this first title in the Dark Tower series introduces readers to Roland Deschain of Gilead.
A fast-shooting, single-minded hero who King has said was inspired by the men of Sergio Leone's Western films, Roland must make his way through a world populated by mutants, demons, and outdated robots to reach the tower that has become his life's purpose.
This post is sponsored by Open Road Media. Thank you for supporting our partners, who make it possible for The Portalist to celebrate the sci-fi stories you love.