Since 1978, Robert McCammon has published books that can't be easily labeled as fantasy, sci-fi, horror, or historical fiction. Regardless of genre, McCammon is a storyteller—with a capital 'S.' Like Ray Bradbury and Stephen King, two giants to whom McCammon's often compared, he has an uncanny ability to invite readers into his worlds.
These 11 Robert McCammon books span his career, defy categorization, and will draw you in immediately. Happy reading!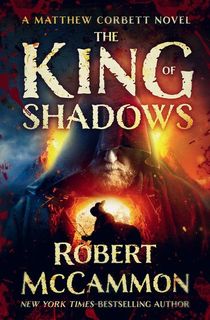 The King of Shadows
McCammon's latest release, The King of Shadows is the eighth novel in his historical Matthew Corbett series. Set in the early eighteenth-century, the Corbett novels aren't as horror-focused as McCammon's most well-known works, but they're just as gripping.
The year is 1704. Matthew has journeyed to Italy to learn more about his father, and comes under the thrall of the mysterious, enticing Golgotha island.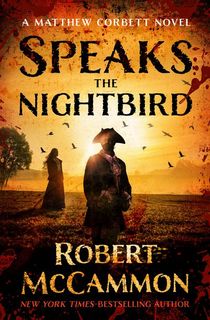 Speaks the Nightbird
In this first novel in the Matthew Corbett series, Matthew—a young clerk with little influence in the Carolinas—finds himself drawn to a woman condemned for witchcraft. Matthew doesn't doubt that Satan is at work in Fount Royal. But can the compelling Rachel really be the devil's servant?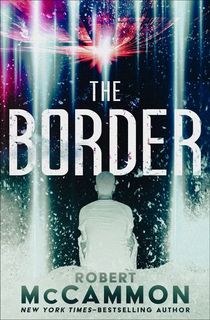 The Border
In this 2015 novel, Earth has become a battleground for competing alien races. The few remaining humans must fend off not only alien invaders, but the mutated 'Gray Men.'
A group of survivors has found refuge in an abandoned Colorado apartment complex. The group faces a difficult decision when a young man with no memory but extraordinary abilities arrives at their refuge.
SF Signal praised The Border as "a prime example of a master storyteller/writer returning to the type of novel that made him a master and an excellent addition to the alien invasion flavor of the Apocalyptic Novel canon."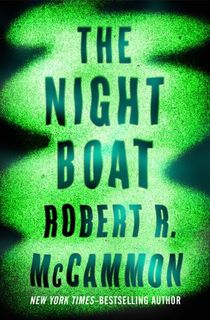 The Night Boat
This classic McCammon novel—the second book he ever wrote, but the third to be published—is an entertaining addition to the zombie genre.
Robert lives an idyllic life in the Caribbean, enjoying adventures endorsed by his family's wealth. When he discovers a sunken U-boat on one of his dives, Robert accidentally brings the artifact to the surface. And something is inside, pounding to be let out….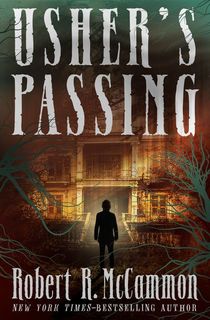 Usher's Passing
Inspired by Edgar Allan Poe's classic horror story "The Fall of the House of Usher," Usher's Passing asks how a modern-day Usher family might contend with the legacy bequeathed to them by Poe.
Rix Usher escaped the crumbling family home long ago to become a successful horror author. But now Rix's father is dying. Rix returns home to the estate among the mysterious Briartop Mountains, and realizes that his family's curse has only grown stronger since the days of Poe.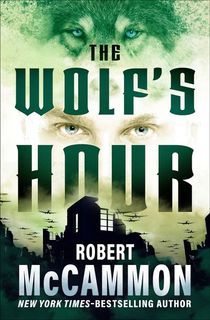 The Wolf's Hour
A werewolf who kills Nazis! What more do you need to know about this New York Times bestseller?
McCammon's 1989 novel follows Michael, a lycanthropic spy undercover in Nazi-occupied France. The novel was nominated for a Bram Stoker Award, and was praised by Publishers Weekly as "a werewolf classic that deserves to be unearthed and rediscovered."
RELATED: Scary-Good Fantasy Horror Books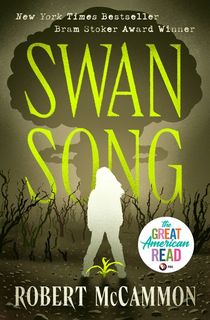 Swan Song
Swan Song was a New York Times bestseller, the winner of the Bram Stoker Award, a finalist for the World Fantasy Award, and was named a PBS Great American Read in 2018. Arguably, it's McCammon's greatest novel.
From Manhattan to Nebraska and beyond, Swan Song envisions an America transformed by nuclear devastation. Only Swan, a nine-year-old girl with visions she doesn't understand, knows what terrors the survivors must prepare to face.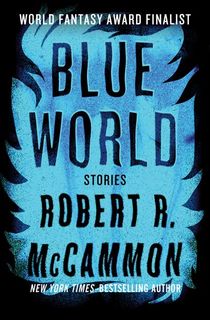 Blue World
A World Fantasy Award finalist, Blue World is a compelling collection of McCammon's short stories and his novella "Blue World." The anthology was nominated for both a Bram Stoker and World Fantasy Award.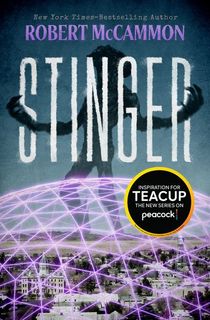 Stinger
The Texas communities of Inferno and Bordertown have been dying for a long time. The UFO only speeds up their demise.
When an extraterrestrial ship crashes into the harsh terrain, the alien Daufin disguises herself among the locals. Unfortunately, this puts the small community under the laser-focus of Stinger, a bounty hunter who encases the town under an impenetrable dome, determined to burn anyone who stands between him and his alien bounty.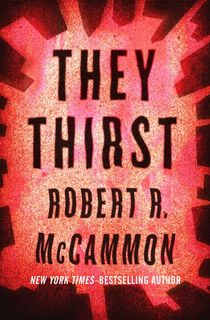 They Thirst
They Thirst is McCammon's "suspenseful, exciting, and visceral" Los Angeles vampire novel (Kirkus Reviews).
Under the undead eye of Prince Conrad Vulkan of Hungary, the city's most vulnerable residents have been devoured and recruited into a legion of the damned. It's up to a starlet, a young orphan, and a Hungarian immigrant to stand up for the soul of the city.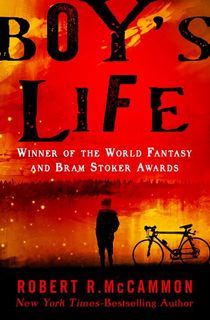 Boy's Life
One of The Portalist's picks for the 50 best horror novels ever written, Boy's Life is a beautiful and brutal coming-of-age story.
From Alabama-born McCammon comes the story of Cory, a young boy awakening to the evil in his small town of Zephyr, Alabama.
Praised by Kirkus Reviews for "strongly echoing the childhood-elegies of King and Bradbury, and every bit their equal," Boy's Life won the 1991 Bram Stoker and World Fantasy Award.
RELATED: A Vision in the Night Sky Changes Everything in Boy's Life
This post is sponsored by Open Road Media. Thank you for supporting our partners, who make it possible for The Portalist to celebrate the sci-fi and fantasy stories you love.