The epistolary novel is one of the most unique ways a narrator, or narrator's, can tell a story. These books are told through a series of documents, such as letters, journals, medical records, or transcriptions, just to name a few.
This brings readers intimately into each character's experience, while allowing us to remain at a distance, observing from afar. And because there are many different documents to choose from, each novel is a distinct experience.
We've gathered nine epistolary science fiction and fantasy novels that show just how incredible this creative style of storytelling can be.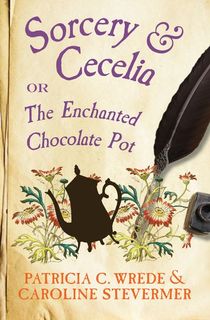 Sorcery & Cecelia
Magic is fraught with peril, so maybe Kate and Cecelia should avoid it—but honestly, they're just having too much fun.
Someone tried to poison Kate while she was attending the Royal College of Wizards. Meanwhile, there's a hapless man attempting to trail Cecelia. But worst of all is Oliver, who was turned into a tree and can't be found.
Wrede and Stevermer wrote this novel by drafting letters from Kate and Cecelia's perspective to each other. The Sorcery & Cecelia series is a fun adventure brought to life one letter at a time.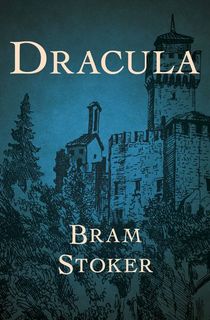 Dracula
Jonathan Harker believes he's going to Transylvania to help an odd client purchase property in London. He assures his fiancé, Mina Harker, that all is well and he'll be home soon. But things take a dark turn when Jonathan makes a horrifying discovery in the count's castle.
As Jonathan struggles to escape, Mina waits for word from him. Her best friend's health declines when strange bite marks appear on her neck, and in a nearby asylum, a lunatic waits for his 'Master' to arrive.
Told through a series of letters and diary entries, this dark classic is a must-read for Gothic and dark fantasy fans.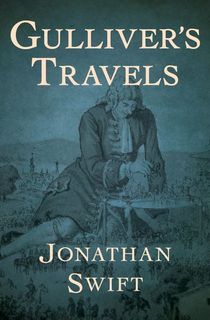 Gulliver's Travels
Lemuel Gulliver wakes up to find he's shipwrecked on a strange island with inhabitants who are no more than six inches high.
After he escapes this land of Lilliput, Gulliver's adventure takes him to Brobdingnag, where he's now the tiny one; the cold, but logical Houyhnhnm society; and the floating society of Laputa, with citizens who value science above everything—even as their cities crumble around them.
In this novel told as a series of travel memoirs, Swift uses each society as an exaggerated commentary on social philosophies of the time.
RELATED: The Essential Fantasy Subgenres Every Fantasy Lover Should Explore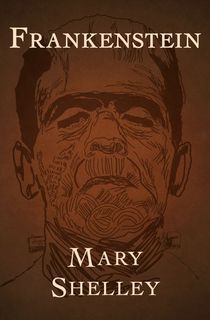 Frankenstein
Victor Frankenstein is obsessed with creating life, and takes to robbing graveyards to cobble together the perfect human. But when the scientist shocks his experiment to life, he realizes he's made a terrible mistake. The creature didn't ask to be created.
Confused by Frankenstein's rejection, but desperate for companionship, the reanimated monster hunts down his creator and delivers a chilling ultimatum: make the monster a companion, or watch him destroy all that Frankenstein cherishes. This classic early sci-fi novel by Mary Shelley remains a great read today.
This Is How You Lose the Time War
In a dying world, an agent of the Commandant finds a letter that cryptically says 'burn before reading.' This starts a strange correspondence between two agents on opposite sides of a war.
Each agent wants what's best for their side. But although the letters begin as battleground bragging, they turn into something different—something more. Their romance could change everything, including time itself. But acknowledging their feelings for each other would mean death.
The back-and-forth correspondence across time and turmoil reveals a tender testament to the power of love.
Illuminae
Kady Grant just broke up with her boyfriend, Ezra. But when a warship brutally attacks their planet, the brand-new exes are forced to escape together.
The pair attempt to reach a jump station so that they can broadcast the attack to the rest of the universe. But things are about to get worse. The pair's escape ships are damaged, a plague has just broken out onboard, and the powerful AI that controls the ships may have been damaged in the battle.
Illuminae is told through a series of top-secret documents and reports.
Sleeping Giants
When Rose Franklin was 11 years old, she fell into a strange, square-shaped cave with glowing carvings all around. It's only when firemen rescue her that she realizes she's sitting in the middle of an enormous metal hand.
17 years later, Rose has worked her entire life to become a highly-trained physicist and is now head of a top-secret team. They're tasked with understanding the origin and relevance of the bizarre artifact she accidentally discovered in the Earth.
As Rose and her entire team get closer to discovering the nature of the relic, they are interrogated by a mysterious organization. But what are the agency's intentions for the object?
Told through journals, interviews, scientific notes, and mission logs, this book reads like a documentary into a classified government experiment.
The Sorcerer's House
After he's released from prison, Bax finds himself in a motel in the American midwest. He meets with a real estate agent who tells him that Bax is heir to an abandoned house in the town.
But when Bax moves in, he discovers that the place isn't as empty as he believed. Haunted by supernatural creatures, Bax sets out to discover the truth about Mr. Black, a sorcerer and the home's previous tenant.
With each letter Bax writes, more of the mystery is revealed—but this isn't a straightforward story.
Maplecroft
In the eyes of the people of Fall River, Massachusetts, Lizzie Borden is still the primary suspect in the brutal murder of her parents. It doesn't matter that a jury found her innocent.
Lizzie uses her inheritance to buy Maplecroft, a mansion by the sea, where her and her sister can live in peace. But the evil that consumed her parents has followed her to the seaside. And now Lizzie has to fight the oncoming tide of nightmares and madness with nothing but her axe.
Told through letters and journal entries, Maplecroft weaves a dark and compelling Gothic mystery.
This post is sponsored by Open Road Media. Thank you for supporting our partners, who make it possible for The Portalist to celebrate the sci-fi and fantasy stories you love.