When my time-travel book Here and Now and Then launched readers were generous in expressing how much they liked it. Which was great, except they often followed it up with "what other time-travel books do you recommend?" There isn't an easy answer to that.
The problem is that there are many different types of time-travel books, and what you get out of the genre really depends on what you want. Are you seeking a story about how time can impact relationships? Or do you want a hard-nosed cause-and-effect book with extremely tight science? Even though it's a sub-genre of science fiction, time travel itself encompasses many specific sub-sub-genres. So the best way to find your next time-travel read is to consider what you're specifically looking for. If you love The Time Machine, Doctor Who, and other iconic stories about voyages across the ages, here are seven other time travel books you shouldn't miss depending on which properties you already love.
For fans of The Time Machine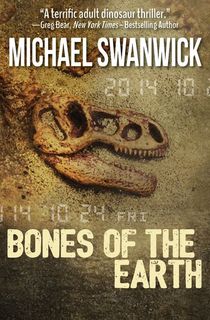 Bones of the Earth
The Time Machine remains a cornerstone of time-travel fiction. Employing things we now see as tropes, such as the titular machine which throttles a person through time, H.G. Wells' tale of a mysterious far future is also a social allegory on class and an anthropological story as the Time Traveler grapples with understanding what the Eloi and Morlocks truly are. Wells' classic tale captures numerous themes while also the starkness of being a stranger in a strange land. Despite being more than a century old, its ideas and imagery still hold up today.
RELATED: It's Only a Matter of Time: Time Travel in Fiction and Real Life
Michael Swanwick's Bones of the Earth was nominated for all of sci-fi's major awards (Hugo, Nebula, Campbell, and Locus) when released in 2002 and was itself an expansion of Swanwick's Hugo-winning short story "Scherzo with Tyrannosaur." The story has themes of anthropological examination through far-flung time travel. In the case of Swanwick's book, most of the story revolves around scientists studying prehistory through time travel. The novel also involves a far alternate future and its own allegory — not the class commentary of Wells, but a timely focus on the bigger picture of environmental impact.
For fans of The Time Traveler's Wife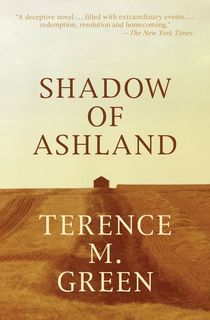 Shadow of Ashland
Audrey Niffenegger's The Time Traveler's Wife is a significant piece of time-travel fiction, not just because of its considerable success but also the way it made time travel palatable to a literary fiction audience. By focusing on the relationship between Henry and Claire as they intersect each other at different points in their lives, the book created an intimate and poignant (and often funny) tale of how time and memory can impact a relationship.
Shadow of Ashland uses a completely different mechanic while hitting on many of the same feelings and messages, except the focus shifts from a spousal relationship to the greater family. Green's book prompts many layers of examination as his protagonist Leo encounters letters seemingly arriving from the past, which ultimately leads to another form of time travel in a small Kentucky town. Family, love, and loss are all examined in a book that critics also rightfully compared to another time-travel stalwart: Jack Finney's Time and Again.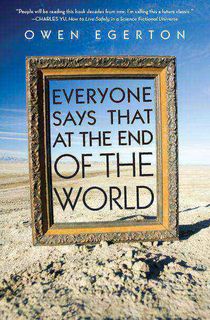 Everyone Says That at the End of the World
Good Omens, both the book by Neil Gaiman and Terry Pratchett and the recent adaptation starring David Tennant and Michael Sheen, isn't a time-travel story in the traditional sense. It doesn't involve hopping back and forth, but it does have two characters who exist for a very, very, very long time and build an irreverent friendship around this. This funny, scathing, and touching tale of prophecies, religion, and friendship is one of a kind, from its off-kilter tone to its "nothing is sacred" approach.
RELATED: 19 Must-Read Neil Gai man Books
From that perspective, Everyone Says That at the End of the World is a perfect tonal match. This end-of-days story expands the world as we know it by establishing the earth as the universe's mental asylum — and a former Christian rock star named Milton is going to guide it to its end of days. Add in Jesus-clones and interdimensional time travelers and a road trip across the United States, and you get a story that is filled with irreverent humor and acerbic commentary. It's unlike anything you've seen or read since, well, Good Omens.
For fans of DC's Legends of Tomorrow
Alice Payne Arrives
DC's Legends of Tomorrow evolved out of its somewhat dreary first season into one of the most fun, bonkers, and diverse shows on TV. At its heart, the idea is simple: misfits traveling through time together trying not to screw it up to make it worse — and sometimes, finding a moment's peace with each other. From ex-assassins to reformed criminals to brilliant scientists, the cast of Legends are many things — impulsive, greedy, hilarious, and flawed — but they're perfect for each other.
RELATED: 7 of the Best Timeless Episodes
Similar to that, the wonderful novella Alice Payne Arrives is the first of a series by award-winning writer Kate Heartfield. It features two protagonists, the titular Alice, who's a bandit from the 18th century, and Prudence, who's a time-traveling agent trying to fix history. Alice and Prudence start out at opposite ends of the timeline but eventually meet in a story that's rollicking and fun, but also intimate and emotional. Much like the Legends, Alice and Prudence are loaded with flaws, but that's a significant part of their charm — and the world-breaking finale of the first novel will feel right at home for Legends fans. Fortunately, the second novella Alice Payne Rides came out in spring 2019, so you'll be able to jump right in and fight out what happens to Alice and Prudence.
The Future of Another Timeline
Quantum Leap was never a huge commercial success, but it remains a cult favorite on a very simple premise: physicist Sam Beckett "leaps" through time into the life of someone else based on a seemingly random mission to "put right what once went wrong." The series used a very loose time-travel mechanic (which honestly made no sense) to focus on social and personal justice, while also highlighting the ways that the smallest moments could shift and echo through someone's own timeline, all while highlighting key moments in history — and how small moments can lead to them.
The Future of Another Timeline, by award-winning science writer Annalee Newitz, takes these ideas but pushes them down a very different path. Like Quantum Leap, there is still the sense of putting right what once went wrong driven via a strong sense of social justice. However, Newitz's tale expands the scope of time travel by following a team of time travelers seeking to undo the deeds of Comstockers — time-travelers bent on stripping women's rights by altering history. This frightening concept is especially prescient given the push and pull of today's politics, but woven throughout is an extremely personal tale that just happens to jump across many different years.
RELATED: Books Like The Handmaid's Tale
This Is How You lose the Time War
Perhaps the most well-known time-travel story in modern entertainment, Doctor Who takes on every type of genre, every type of tone. In its modern incarnation, the subplot that has perhaps run the longest is the appearance of River Song, who first showed up in the 4th season alongside the 10th Doctor and had a final (for now) appearance in 2015. They meet at different points in their lives, comparing diary pages to sync up, whether it's on a battlefield or in the middle of a heist.
RELATED: The Best Doctor Who Episodes for New Fans
Red and Blue have a similar style to their relationship, except they're on opposite sides of a massive, epic war. Told through letters left to each other, the novella This is How You Lose the Time War is thrilling, funny, and simultaneously epic and personal, as Red and Blue get to know each other across the most fantastical of situations. Their causes and the stakes both propel the story and fall fall into the background as we — and they — get to intimately know how two trained time-hopping soldiers get in touch. The novella sees them grapple with a weariness that only the other can understand, and through all the chaos, how they find solace in each other.
This post is sponsored by Open Road Media. Thank you for supporting our partners, who make it possible for The Portalist to continue publishing the fantasy stories you love.