While #DarkAcademia may have recently gained popularity on Tumblr, its origins are more literary, beginning with a novel by Donna Tartt published in 1992 called The Secret History. Tartt's book follows six Classics majors at an elite liberal arts college, and the conflicts and secrets that strain their friendship after a brutal crime.
Much of the dark academia aesthetic is concerned with a passionate quest for knowledge, a fascination with history, classics and the esoteric arts, and an Oxbridge-inspired fashion sense with a focus on tweeds, cardigans, and beige tones.
Below are seven (mostly) speculative novels that dark academics are sure to find engaging and alluring. Choose a secluded corner by a misty window, and explore the fantastical worlds concealed in these dark academia books...
The Secret History
The Secret History is boarding school camaraderie meets Oscar Wilde's The Picture of Dorian Gray.
Tartt's novel is a spine-chilling page-turner, packed with suspense and mystery. It follows a closely-knit friend group whose love for dead languages and recreating ancient Greek rites leads them on a downward spiral of death and debauchery.
The tale is narrated in the form of an "inverted detective story" from the point-of-view of Richard Papen, who joins a Classics class comprising a clique of five wealthy and elitist students. Through Richard's struggle to befriend and be accepted by them, and to hide his own poverty, Tartt insightfully highlights how issues of class, gender, sexuality, and religion insidiously color all such interactions.
The Ninth House
With the Netflix adaptation of Shadow and Bone receiving rave reviews, Leigh Bardugo's popularity continues to rise. Known mostly for the intricate fantasy of her Grishaverse novels, she's also written a #DarkAcademia-themed book called The Ninth House, which is the first in a series. It's best described as The Secret History, with magic.
Galaxy "Alex" Stern, the novel's protagonist, has been through a lot — drugs, abuse, neglect, a multiple homicide — before attending Yale University. But being an Ivy League student has its fair share of trouble, and soon Alex becomes embroiled in a plot involving Yale's secret societies and cults, occult rituals, and a whole lot of violence.
Jonathan Strange & Mr. Norrell
Lovers of alternate history and Victoriana will absolutely adore Clarke's 1,000-page tome, which richly reimagines England with a magical fey past.
The story follows the friendship of two magicians—the older "bookish" Mr. Norrell, and his younger and charismatic apprentice Jonathan Strange. The pair use their occult skills to defend England during the Napoleonic wars and raise the dead, even as the shadowy figure of the Raven King looms in the darkness.
Written in a Dickensian tone, accompanied by academic footnotes, and interspersed with references to Arthuriana and fairy lore, Clarke's debut novel makes for an incredibly satisfying read.
The Starless Sea
The Starless Sea is the second novel by Erin Morgenstern, the bestselling author of The Night Circus. Like her first work, The Starless Sea abounds in rich visual detail and lush prose. However, her sophomore novel is even more ambitious than her first, as it experiments with meta-narratives, stories nestled within stories, and a host of literary and video game references.
Zachary, a graduate student, discovers a strange book in which he himself is one of the characters. This leads him down an enchanting rabbit hole, full of magical tales and mysterious, interconnected places. While Zachary's story forms the frame narrative, the novel is filled with short stories that Zachary is the key to unlocking.
Enchanting and intellectually-stimulating, The Starless Sea is a wonderfully-written love letter to the enduring power of magic and storytelling.
The Magicians
The Magicians by Lev Grossman is the first of a fantasy trilogy, and was also adapted into an acclaimed television series. The novel follows Quentin Coldwater, a talented but jaded student who is still obsessed with a fantasy series he read as a kid, and disappointed at how mundane real life is.
All that changes when he is suddenly enrolled in a secret school for sorcery in New York. But learning the craft of magic and meeting new people doesn't re-awake Quentin's sense of wonder and adventure, and instead reveals that the world is much darker than he'd imagined.
Think of The Magicians as an adult version of Harry Potter meets The Chronicles of Narnia. It's filled with nostalgia for an idyllic fantasy world, and the profound disillusionment that comes when your fondest childhood wishes come true — but not in the way you imagined they would.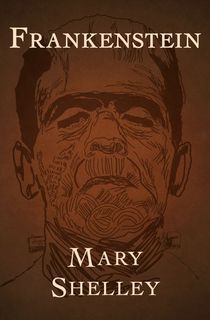 Frankenstein
Mary Shelley's 1818 novel is as deeply relevant today as when it was first published.
In the story, young Victor Frankenstein finds a way to imbue an inanimate object with life. He refuses to take responsibility for his creation, and unwittingly unleashes a monster. Told in a series of letters, the novel contains different narratives embedded within each other that the reader must piece together.
Much like the dark academic's relentless pursuit of knowledge, Frankenstein is concerned with exploring the forbidden in the name of science, with no regard to the consequences. Hugely influential, it has spawned countless adaptations and discussions on the ethics and morality of scientific experimentations and the limits of knowledge.
The Vampire Lestat
Vampires were definitely the original dark academics, with their love for decadence, cultures of the past, and blood-soaked murder.
The Vampire Lestat by Anne Rice is the second novel in her Vampire Chronicles series. As the title suggests, it is an autobiography of the charismatic Lestat de Lioncourt, one of Rice's most popular characters. He was first introduced as an antagonist in her previous novel Interview With A Vampire, and was played by Tom Cruise in its movie adaptation.
The tale is a wild ride through history, traversing Parisian opera houses, New Orleans architecture, the mysteries of ancient Egypt, and the thrills of twentieth century rock-n-roll, as Lestat details his childhood, his transformation into a vampire, and the slow coming to terms with his immortality.
Even so, he wrangles with questions of morality and his search for beauty, in a world consumed by death and decay. This is an engrossing novel, with lush, meditative prose and an unreliable narrator.