Lev Grossman's fantasy book series The Magicians is the story of a group of graduate students—but Quentin Coldwater and his friends aren't your average 20-somethings muddling their way through higher education. They're studying at the Brakebills College for Magical Pedagogy, not to mention trying to ward off the dangerous elements of the magical world that threaten to destroy humanity.
Grossman's series is inspired by and subverts tropes from fantasy classics like Harry Potter and The Chronicles of Narnia, and is a fantasy fan's dream. The books were also adapted into a Syfy series of the same name.
You can keep the magic going with these eighteen enchanting books like The Magicians.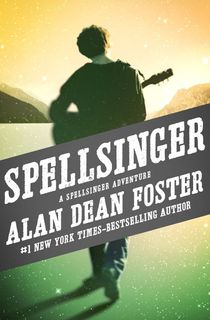 Spellsinger
Brakebills attendees are adults, with accompanying adult vices. Similarly, Jonathan Meriweather, the hero in Alan Dean Foster's eight-book Spellsinger series, is also a young man enjoying the newfound freedom of college and appreciating the draw of girls, pot, and music.
RELATED: 50 of the Best Fantasy Books Ever
When he is suddenly transported to a bizarre magical realm full of talking animals, Jonathan is alarmed to discover that the music he loves may be more powerful than he'd believed back in his dorm room.
In this land, Jonathan plays an instrument called the duar, which may hold the key to saving the realm from enroaching evil. The reluctant hero joins forces with a cast of eccentric characters — including a dragon — to save a world he barely understands.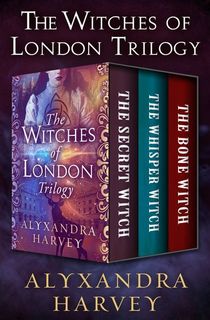 The Witches of London Trilogy
Cousins Emma, Gretchen, and Penelope are bored with the rote rituals of their life in 1814 London. But when a family heirloom shatters and releases a magical secret, the trio get far more than they bargained for.
Suddenly gifted with magical powers, they are thrust into a brutal struggle against a coven that dispatches younger witches via beheadings. Stalked by these senior sorceresses, the trio must quickly come to terms with their newfound identities in order to save London...and their own lives.
RELATED: 36 Must-Read Fantasy Book Series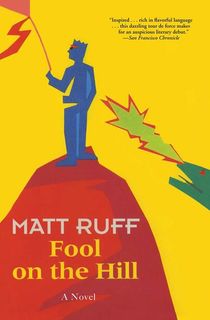 Fool on the Hill
Stephen Titus George is a bestselling author and the writer-in-residence at an alternate reality version of Cornell University. The idealistic Stephen is torn between two loves: Aurora Borealis Smith and Calliope.
But his campus crushes might be squashed by Mr. Sunshine, an enigmatic demi-god at Cornell who sees Stephen as the ultimate hero in a fairy tale of his own writing. Fool on the Hill is a magical, mischievous book that, like The Magicians, plays cleverly with established fantasy tropes to spin a yarn that is compelling in its own right.
RELATED: The 9 Most Magical Fantasy Schools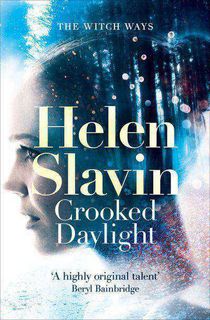 Crooked Daylight
Anna, Charlie, and Emz—the Way sisters—spent much of their childhood with their grandmother Hettie, deep in the woods at her Cob Cottage.
The sisters explored the fantastic scenery of their grandmother's hidden little word, and learned what Hettie referred to as their "Strengths." However, as the girls grew up, their mother's sensible and plain way of life encompassed their time, and the fantastical discoveries they made with their grandmother fell to the wayside.
When Hettie dies years later, the Way sisters are left with troubled lives and a nostalgia that makes them ache. When they return to Cob Cottage, they uncover strange and unanswered questions, receive peculiar guests, reclaim long lost memories, and face unspeakable dangers.
RELATED: 14 John Bellairs Books for Fans of Fantastical Mysteries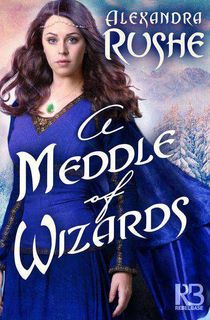 A Meddle of Wizards
Like the otherworldly adventures in Fillory, A Meddle of Wizards also drags its protagonist through undiscovered lands.
Raine Stewart is an Alabama local with a peculiar chronic illness. She thinks it's just a delusion of her disease when a cloaked man strides forth from her mirror insisting she help him in his fight against an evil wizard. Raine starts to reconsider when her uninvited guest steals her away to the magical world of Tandora.
RELATED: 13 Witch Books That Will Hold You Spellbound
Tandora is full of incredible things like shapeshifters and weather-workers, but it also falls to the whims of fickle gods and the monsters that slink through the mountains. Raine's new companions—a magic-wary warrior, a bedraggled wizard, a gentle giant, and a quick-tempered troll sorceress—seem to believe that she possesses incredible powers, too.
But with her fast-progressing illness and the strange, nightmarish creatures that have started to hunt Raine for her blood, will she ever find out if its true?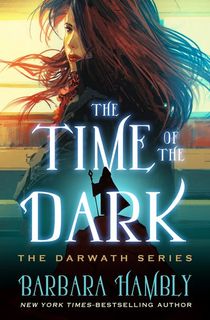 The Time of the Dark
Gil Patterson is a scholar of medieval history, well-versed in the atrocities of the Crusades, the Black Death, and other low points of the Middle Ages.
However, the horrifying dreams that come to her at night are nothing like what she's learned, featuring the encroaching extinction of the kindhearted people of a kingdom as a terrible force of evil wreaks destruction upon their lands.
The dreams are strange enough, but when a wizard appears in Gil's apartment with a child in tow, her life begins to spiral out of control.
The mysterious wizard claims to have crossed over from an alternate dimension, and swears that the infant he carries is a prince who holds the key to mankind's survival. To protect the child, the wizard intends to hide him away in Gil's world, putting Gil herself in the path of an evil right out of her nightmares.
Jonathan Strange & Mr. Norrell
In the early 1800s, two powerful magicians step out of the woodwork. It's the middle of the Napoleonic Wars, and hopelessness is pervasive. In a world full of death and destruction, it seems that magic is long gone, making the appearance of the two magicians all that more notable. Mr. Norrell is the first to emerge and is an instant sensation. When the young Jonathan Strange comes forth, he captures hearts as well and becomes Mr. Norrell's protegee.
RELATED: 12 Portal Fiction Books That Will Transport You
Norrell and Strange join England's war effort against France, but when Mr. Norrell begins to explore the darker side of magic, he puts everything in jeopardy. In 2015, The BBC adapted the popular novel into an award-winning miniseries starring Eddie Marsan as Mr. Norell and Bertie Carvel as Jonathan Strange.
Sorcerer to the Crown
Magic is becoming scarce in England. The Royal Society of Unnatural Philosophers is responsible for maintaining England's magic, but failing to do so. Desperate for a scapegoat, the public blame Zacharias Wythe, the first African Sorcerer Royal. In this misogynistic society, members find solace in the fact that no matter the dire state in which they find themselves, they have protected their world from women. But what if a woman is the only way to return magic to their land?
In addition to creating an intricate magical world, Sorcerer to the Crown confronts racism and sexism head on, making powerful statements about inclusivity and acceptance. Cho is fearless in her creation of groundbreaking and heroic characters.
The Paper Magician Series
Ceony Twill wants nothing more than to master metal magic, so she's devastated when she's assigned to paper magic after graduating with top marks from the Tagis Praff School for the Magically Inclined. Once Ceony begins to work with paper, she will be forever bound to this specific kind of magic, meaning she'll never fulfill her dreams of enchanting metal.
RELATED: Feminism Through the Ages: 10 Powerful Sci-Fi and Fantasy Books
But Ceony is shocked to discover that paper has a lot more magic than she ever imagined. She's enthralled by the animation of paper creations, the ability to bring stories to life, and her talent for reading fortunes. Ceony's apprenticeship also exposes her to the darker side of magic and tempts her with its forbidden potential.
The Neverending Story
The basis for the epic film of the same name, The Neverending Story is the tale of Bastian Bux, a young boy whose mother recently passed away and whose father ignores him. In a used bookstore, Bastian finds a book entitled The Neverending Story. He's captivated and steals the book. The book is set in Fantastica, a magical kingdom ruled by a mysterious empress.
Bastian is so immersed in the story that he doesn't register that he has become a character in Fantastica. He goes on splendid adventures and finds that all of his wishes are coming true. What Bastian doesn't realize is that with each wish, he slips farther away from his life and the real world. Fans of the world of Fillory with be thrilled with the magical world of Fantastica and Bastian's dangerous adventures there.
Magical Mayhem Series
Just like Quentin Coldwater, Penny Bristol has always felt like there was something missing in her life, and like she never quite belonged. She does and says things that "normal" people don't do. She even feels things in the world around her. Definitely unusual. But when she found magic, suddenly everything made sense.
RELATED: 29 Must-Read Fantasy Book Series
However, Penny's transition into the magical world isn't smooth. She possesses a great deal of powerful magic, but has no idea how to control it. Penny is confronted by the Mages' Guild–an ancient and very corrupt magical organization. They don't have her best interests in mind, but she doesn't know how to protect herself. Enter the Rogue Natural: He's the most feared mage in the world, but he just might be the only thing standing between Penny and magical enslavement.
Little, Big
Long ago, architect John Drinkwater discovered that the world is actually one in a series of overlapping realms. He built his family home, Edgewood, as a door through which the realm of Faerie can be accessed. Generations later, his family still lives in the mysterious house.
Daily, one of Drinkwater's descendents currently living in Edgewood, is set to marry Smoky Barnable, who travels to Edgewood from the City. The family, the young couple, and the soon-to-come next generation is greatly impacted by the magical realm that lurks within their home, consumed with the stories of faeries and magical abilities that have been passed down since the days of John Drinkwater.
So You Want to Be a Wizard
Unlike The Magicians, So You Want to be a Wizard was written for teens and young adults, but that doesn't make it any less enchanting. The first novel in the Young Wizards series, So You Want to be a Wizard is Nita's story. Nita is a lonely 13-year-old who hides in the library to get away from bullies.
RELATED: All Seven Harry Potter Books, Ranked
One fated day, Nita comes across a book entitled So You Want To Be a Wizard. Taken with the title, she immediately checks it out. That night, she takes the Wizard's Oath she found in the book. Nita only took the oath for fun, but she soon discovers that it's no joke—Nita has actually become a wizard.
Deep Secret
In a multiverse split between good magic and dark magic, the Magids are responsible for protecting the good. Magids are powerful magicians, each assigned to protect a specific world. Rupert Venables is the junior Magid responsible for Earth and the planets of the Koyrfonic Empire.
When the Emperor of the Koyrfonic Empire dies suddenly without an heir in place, Rupert must do his best to keep order. Soon after, the senior Magid for Earth dies, making Rupert his successor. With his hands full, Rupert is in desperate need of a junior Magid. He is thrilled when he realizes that he can meet the five candidates at a conference in England, but there are dark forces to be confronted there.
Rosemary and Rue
Toby Day is a changeling–half human and half fae. Faerie, the home of faes, is a well-kept secret threatened by the existence of changelings like Toby. An outsider in Faerie, Toby has retreated to the human world where she has her own business as a private investigator.
But Toby doesn't just investigate normal cases: She often works a fae duke, pursuing cases that require her to use what little magic powers she has as a half-fae. When tragedy strikes Faerie, Toby must return to her old post as a knight. Much like Quentin, Toby's powers will be tested as she confront powerful forces attempting to destroy her world. Does she still have what it takes to protect the magical realm?
The Last Magician
Present day New York City holds near-extinct magical secrets. While magic has dwindled down to almost nothing, there are still those with magical gifts—the Mageus—who hide their true selves from the world.
When a Mageus steps into Manhattan, a dark energy barrier called the Brink traps them on the bustling island, for crossing back over leads to the loss of power, and sometimes even death.
Esta is gifted with the ability to manipulate time, and she uses this strength to steal magical artifacts from the Order which created the oppressive Brink. She's been trained to bounce through time robbing the Order since birth, and all her hard work has been leading up to one big job: acquiring an ancient book containing the secrets of the Brink and its creators from 1902.
Esta could be the only one capable of saving the future of the Mageus, but Old New York is full of dangerous characters and unpredictable magic.
Storm Front
While the titular protagonist in Jim Butcher's Dresden Files series is a bit older than a graduate student, these novels approach fantasy tropes with a fresh eye and seamlessly incorporate the often dark and dramatic pitfalls of adulthood.
In the first book of the series, Storm Front, professional wizard and private detective Harry Dresden is approached by the Chicago P.D. to assist with a double homicide.
Harry is well-versed in just how cruel and nasty the magical beings that lurk in the world can get, but when his investigation turns out be the beginning of black magic trouble, things are bound to get darker than even Harry could have imagined.
A Discovery of Witches
Diana Bishop comes from a long and powerful line of witches—but that doesn't mean she wants anything to do with magic. As she searches through the lofty stacks in the Bodleian Library at Oxford, she finds herself accidentally calling upon Ashmole 782, an enchanted alchemical manuscript.
The once-lost book draws the attention of some unsavory and fantastical underworld characters, and soon a horde of interested daemons, witches and vampires descend upon the library.
Diana—with the help of vampire geneticist Matthew Clairmont—may be the only creature alive who can break the bewitching spell of this long-desired artifact.
RELATED: The A Discovery of Witches TV Show Is One Spell of a Good Time