Whether you read Leigh Bardugo's Shadow and Bone trilogy when it first came out, or binged the extremely well-crafted Netflix adaptation last year, you're undoubtedly knee-deep in the Grishaverse fandom.
Packed with magic, intrigue, and romance, the Grishaverse books and series have a lot to offer to the average bookworm who has a soft spot for dark fantasy. And if you have already finished with the books and show, you're probably missing those deliciously edgy characters (be it the brooding Darkling or the scheming Kaz Brekker), the romantic subplots (are Nina and Matthias endgame?), and the tantalizing plot twists (Mal has his secrets!) that characterize Bardugo's universe.
So, while you're waiting for more Grishaverse content to drop, why not get over your reading slump by checking out some fantasy novels based on your favorite Shadow and Bones characters?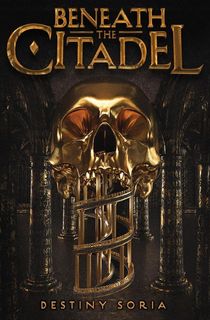 Beneath the Citadel
Alina is the perfect fantasy protagonist—a strong and determined woman who learns from her mistakes, taps into her innate magical skills, and fights for the right cause, without coming off as unrelatable.
So, if you're both fascinated and inspired by the Sun Summoner, you're sure to enjoy Destiny Soria's Beneath the Citadel. It follows the exploits of one Cassa, an orphaned daughter of the rebels who leads the fight against the high council of Eldra.
A standalone novel, filled with political intrigue, queer characters, and an infallible prophecy, Beneath the Citadel is a mesmerizing read.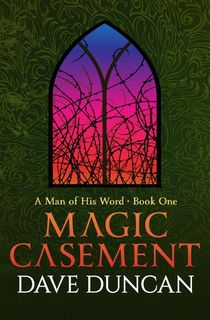 Magic Casement
If you're on team Mal, we don't blame you.
After all, falling in love with your childhood best friend (who's also the goodest guy around) is the stuff of most escapist fantasies. Moreover, Mal is the perfect foil to the Darkling with his steadfastness and honor.
For readers who are big on those qualities, Magic Casement by Dave Duncan is guaranteed to be a rewarding read. Although there are no humans in this fictional world, the anthropomorphic creatures are written in an engaging and humane way.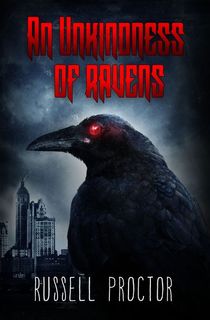 An Unkindness of Ravens
It's a truth universally acknowledged that Ben Barnes' rendition of the Darkling (the primary antagonist of the series) was beyond incredible. Channeling the classic bad boy energy with dollops of charisma and delicious evil, General Kirigan spawned his own cult following and numerous fanfics since his first appearance.
So if the Darkling is your problematic fave, you must check out Russell Proctor's An Unkindness of Ravens. In this sequel to the Red King, Alice Liddell and Dorothy Gale (both adults now) team up to fight a new evil. Gritty and suspense-ridden, this book will appeal to fans of horror and dark fantasy.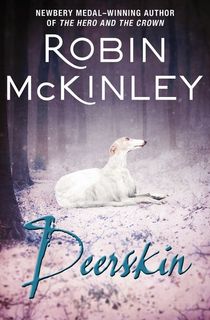 Deerskin
Genya is one of the memorable side characters from Shadow and Bone. When Alina first arrives in the royal household, it is Genya who uses her magic skills to make Alina look pretty and regal. But beautiful Genya has a very dark past—she was sexually abused by the King, and later her face is mutilated by the Darkling's minions for betraying him.
Robin McKinley's Deerskin is an evocative retelling of a lesser-known fairy tale whose protagonist Princess Lissar is similar to Genya in many ways.
Valued for her beauty, the young woman is raped by her father (who wishes to marry her after her mother's death) and is forced to flee. But the novel tackles these themes with care, focusing heavily on healing and recovery, and is bound to resonate with trauma survivors.
Iron Widow
Zoya starts out as an antagonist—an ardent follower of the Darkling, she resents Alina in the beginning, although she later realizes the error of her ways and joins the Sun Summoner. Her story is a reminder of how patriarchy often pits women against each other instead of building bonds of solidarity.
The science-fantasy novel Iron Widow by Xiran Jay Zhao is a remarkable and angry novel that tackles patriarchy head-on. Set in a world where women are sold as concubines to pilots or sacrificed in battle, the novel delves into themes of violence, revenge, power play, and forgiveness.
For those keen on romance, it even has a positive representation of a polyamorous relationship.
The Queen of Attolia
While the Darkling is definitely a very toxic character, Kaz Brekker (first introduced in the Six of Crows) can make for an edgy fictional boyfriend.
A master thief and schemer who is determined to get his revenge against Pekka Rollins, Kaz is the leader of the Crows. And although he puts on the front of being a heartless Machiavellian trickster, he does deeply care for his team members, especially Inej and Jesper.
So, if you're fascinated by rogues who do their best to hide their true feelings, you should read Megan Whalen Turner's The Queen's Thief series, especially the first three books.
The second volume, The Queen of Attolia, is particularly packed with court politics, and has a subtle slow-burn romance that will appeal to fans who have been rooting for Kaz and Inej since forever.
The Wrath and the Dawn
The agile and light-footed Inej Ghafa has had a traumatizing childhood—she is only able to escape the brothel after Kaz pays off her indenture and employs her as his spy. But while Inej is deadly, she is also religious and has a strict moral code.
A similar assassin-type character is Shahrazd of The Wrath and the Dawn. In this gorgeous Arabian Nights retelling, Shahrazd decides to marry the Caliph with the sole aim of murdering him—but then she ends up falling in love with that man.
Enemies to lovers, anyone?
The Gospel of Loki
A playful and sharp-witted shooter with a gambling problem, Jesper is also on the Crows team for his skills. So if you're looking for a character who is similarly fun, reckless, and has made his fair share of mistakes, why not go with the God of Mischief himself?
Joanne Harris' The Gospel of Loki faithfully retells familiar Norse legends in the voice of the trickster. Neither a hero nor a villain, Loki is a morally gray figure with a backstory so interesting and bizarre that you will keep turning the pages till the very end.
Circe
A powerful Shadow Summoner in her own right, Baghra was the mother of the Darkling. She raised and tutored him, only to realize too late that her son was out of control.
Circe by Madeline Miller also focuses on a similarly powerful witch figure from Greek myth. The story is told from the point-of-view of the infamous enchantress herself and details her childhood and exile, alongside her romantic encounters with characters like Jason and Odysseus, in achingly beautiful prose.
The House in the Cerulean Sea
For Jesper Fahey and for the viewers of the Shadow and Bone series, Milo the Goat offered much-needed emotional support.
If, after a difficult day at work, you find yourself looking at gifs and memes of Milo the Goat for comfort, then you need to read T.J. Klune's The House in the Cerulean Sea ASAP.
When Linus Baker is sent off by the government to investigate a remote orphanage, he's in for a surprise. He encounters six dangerous children and their caretaker who make him question his beliefs and prejudices and teach him that there's still kindness and beauty in the world—if people are willing to preserve it.
A heartwarming read, The House in the Cerulean Sea will wrap you up in its gentleness and give you hope.
This post is sponsored by Open Road Media. Thank you for supporting our partners, who make it possible for The Portalist to celebrate the sci-fi and fantasy stories you love.