Boasting 17 novels—including a prequel and two standalone companion novels—43 comic books, a video game, a soundtrack, a controversial television pilot, and now an Amazon series, Robert Jordan's Wheel of Time series is a true phenomenon. Since the books have everything epic fantasy readers love, it's not hard to see why.
If you've finished the books, and can't wait for more of the TV adaptation, we've rounded up ten books like Wheel of Time filled with life-and-death battles, ambitious journeys, compelling characters, and magic.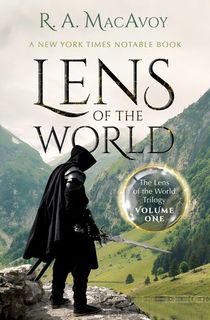 Lens of the World
Nazhuret is an orphan and pariah. After he's rejected from military school, he's taken as an apprentice by Powl. Through unconventional tactics, Powl teaches Nazhuret his secret ways of moving through the world.
But when he sets out to learn more about his past, Nazhuret stumbles across a plot to assassinate the king, and all of his new knowledge and skills are put to the test.
An engaging fantasy filled with secrets and intrigue, packed with action, and bursting with characters readers will both love and hate, Lens of the World is a brilliant start to an addictive series.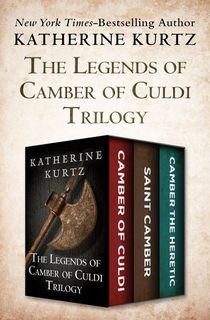 The Legends of Camber of Culdi Trilogy
Set two centuries before the events in Katherine Kurtz's Deryni series, The Legends of Camber of Culdi Trilogy transports readers back to the magical kingdom of Gwynedd. There, the story follows the eponymous Camber as he struggles to overthrow the dark magic that keeps a tyrant on the throne and oppresses the kingdom.
Kurtz manages to balance medieval realism with magic, making this trilogy a compulsive read.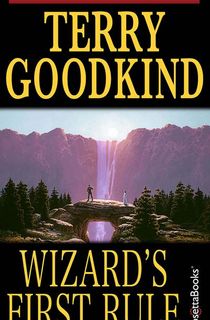 Wizard's First Rule
Richard Cypher is a forest guide. After he is poisoned investigating his father's murder, a young woman appears in his territory pleading for sanctuary. This act catapults Richard into a series of events that shatter his beliefs about who he is and the world he lives in. Hunted by powerful dark magic, Richard must discover the forgotten rules of wizardry if he has any hope of survival.
Set in a magical world filled with forbidden romance, lost histories, heroic adventures, and dragons, Wizard's First Rule is the fun first book in an expansive fantasy series.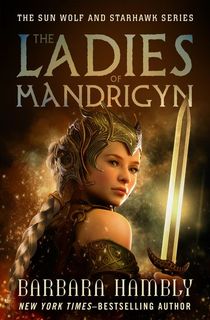 The Ladies of Mandrigyn
Sun Wolf is a legendary mercenary. His first lieutenant is the deadliest woman in the kingdom, and together, they've carved a bloody reputation for their company.
When a woman from Mandrigyn asks for their help freeing her city from a feared wizard, Sun. Wolf knows his limits. But the women of Mandrigyn refuse to take no for an answer.
A gripping fantasy series with a decidedly feminist edge, The Ladies of Mandrigyn is thoughtful, engaging, and turns most fantasy tropes on their head.
The Way of Kings
Roshar is a harsh world with scant shelter. Once ruled by the Knights Radiant, only their mystical Shardblades and Shardplate remains. Kingdoms were built, wars were won, and heroes were made with these relics that transform ordinary men into powerful warriors.
On the Shattered Plains, one of these wars remains. Ten armies fight one enemy, and the only hope of ending the war is to discover the truth of how it began.
Told through multiple perspectives, Way of Kings is a compelling introduction into a vivid world. With ten books planned and only four released, this Brandon Sanderson series promises to keep readers captivated for years to come.
The Rage of Dragons
Some Omehi women compel dragons, and some Omehi men become them. But everyone without these rare skills is doomed to die in battle.
Tau is powerless, but he has a plan: Get injured, get released from fighting, get on with life. But when he's betrayed and the people he loves are murdered, he fixates his rage on getting revenge.
A fast-paced narrative teeming with tension, The Rage of Dragons is a gripping start to a powerful epic fantasy quartet.
Throne of the Crescent Moon
Doctor Adoulla Makhslood is the last ghul hunter in the city of Dhamsawaat. He also wants to do nothing except enjoy tea in his retirement.
When a string of murders reveals a brewing rebellion and a cunning plot to overthrow their vicious ruler, Adoulla is forced to become a hunter once again. But the truth is complicated. To save the world from a bloody future, they have to save the despot's life.
Set in an Arabian world and rooted in Middle Eastern culture and mythology, Throne of the Crescent Moon is a complicated novel filled with murky morals, delicious intrigue, and complicated politics.
The Bone Shard Daughter
The emperor has ruled for decades thanks to his mastery of bone shard magic. But his reign is ending and rebellion is sweeping across the Empire.
When the emperor refuses to name his daughter Lin as heir, she dedicates herself to mastering the same forbidden magic as her father.
The Bone Shard Daughter is a stunning epic fantasy debut. The magic is unique, the tension is palpable, the characters are relatable, and the animal sidekicks are as lovable as they are terrifying.
Gardens of the Moon
Seven years ago, assassins killed the emperor. Now, with the imperial assassins on her side, Empress Laseen rules with an iron fist. And she's determined to conquer the continent. After a brutal victory, the empress turns her sights to the last free city. But she isn't the only one—the gods have their own plans.
Garden of the Moon is the first in a ten-book series that is epic in nature and grand in scope. It's filled with betrayal, political intrigue, complex battle scenes, an enormous cast of morally gray characters, and an expansive but richly-detailed world.
RELATED: The Best Completed Fantasy Series, As Chosen By Our Readers
The Priory of the Orange Tree
Queen Sabran the Ninth is unwed. But if she wants to protect her realm, she must have an heir. Her lady-in-waiting is a mysterious outsider who has risen up the ranks. Unbeknownst to Sabran, Ead protects her using verboten magic.
Across the sea, Tané is training to be a dragonrider, until she's forced to make a choice that could destroy everything she's worked for. The land is divided. And while neither side will talk to the other, a dark enemy is rising to sow chaos and destruction everywhere.
Complete with a secret society of mages, forbidden magic, politics, pirates, assassins, dragons, and a touch of romance, The Priory of the Orange Tree is a rare standalone epic fantasy novel that feels as complex and in-depth as a series.
This post is sponsored by Open Road Media. Thank you for supporting our partners, who make it possible for The Portalist to celebrate the sci-fi and fantasy stories you love.