Michael Ende's The Neverending Story is full of marvels.
Bastian Balthazar Bux is a young boy who stumbles upon a fantasy novel in an antiquarian bookshop. Curious, he turns the pages and is immediately swept away on a grand adventure. His reading shapes the events in the book, and he slowly becomes a protagonist of the tale, holding the fate of the fictional realm in his hands.
The novel plays with the reader's escapist wishes by telling a story-within-a-story where the fictional reader and the tale are deeply aware of each other, and collaborate on the larger meta-narrative.
A portal fantasy of sorts, The Neverending Story is a one-of-a-kind children's novel where the fantasy elements are reminiscent of Ursula K. Le Guin's Earthsea books. At the same time, the narration itself has a distinct post-modern sensibility and repeatedly breaks the fourth wall.
If you're looking for something similarly experimental and emotional, then these books like The Neverending Story are sure to whisk you away to faraway lands that you won't want to escape from.
Inkheart
Coincidentally, like Michael Ende, Cornelia Funke is also a German author. She burst into the children's fantasy scene in the early 2000s with the Inkheart series.
It follows the adventures of one Meggie Folchart, whose father is a bookbinder who brings book characters to the real world by reading the story aloud. Much of the spellbinding narrative focuses on a particular fictional book called "Inkheart," and there's even a delightful section where the writer of that book comes face to face with his fictional characters.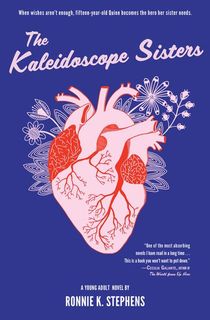 The Kaleidoscope Sisters
The Kaleidoscope Sisters by Ronnie K. Stephens is a gorgeous tale of magic and sibling bonds.
It unfolds the story of Quinn and her younger sister, Riley, who is dying of a heart disease. Quinn is determined to save her sibling at any cost—even if it means journeying to the Other Realm and driving an impossible bargain.
The Magicians
Lev Grossman's The Magicians feels like a cross between Harry Potter and The Chronicles of Narnia.
Combining boarding school elements with hidden portals and the despondency of adulthood, the novel meditates on the idea of what it feels like to finally discover magic too late in life. Written in an elegant and immersive tone, The Magicians makes for a mesmerizing read.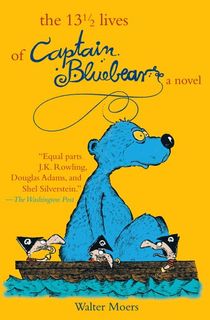 The 13 1/2 Lives of Captain Blue Bear
A wonderful children's novel by another German writer, The 13 1/2 Lives of Captain Bluebear describes the memorable escapades in the multiple lives of the titular Bluebear, along with excerpts from a fictional book.
Set in the fantastical realm of Zamonia (an Atlantis-like location that Moers revisits in other works), the story is populated by all manners of strange creatures. These characters are further brought to life by the writer's cartoonish illustrations.
Temple Alley Summer
If you're looking for a heart-warming children's story that has not one but two ghostly tales concealed within it, you're in for a treat with Temple Alley Summer by Sachiko Kashiwaba (translated by Avery Fischer Udagawa).
Kazu is a young schoolboy who befriends the ghost-girl Akari, helping her track down the writer of an unfinished fantasy story (which was once serialized in a magazine) and discover that tale's true ending. Along the way, Kazu learns some vital lessons in friendship and kindness.
A refreshing, cozy book with a distinct Studio Ghibli vibe and lovely illustrations, Temple Alley Summer is sure to stay with you for a long time.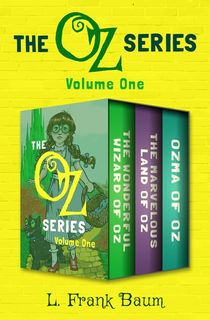 The Oz Series Volume One
When it comes to portal fantasies, you can never go wrong with children's classics such as The Wonderful Wizard of Oz, published over a century ago in 1900.
The first volume tells the story of one Dorothy of Kansas, who is swept into the Land of Oz as a result of a tornado.
But not many people are aware that Baum went on to write 13 more books in the series that deepen the worldbuilding and introduce the reader to an eclectic cast of characters.
The Starless Sea
For those who adore meta-narratives, puzzles, and nested story structures, The Starless Sea is sure to feel like an extravagant Christmas present.
Like Bastian of The Neverending Story, the protagonist of this tale (Zachary Rawlins) is surprised when he stumbles upon a book in the library that narrates an incident from his childhood. From then on, he embarks on a fantastical adventure filled with masquerades, literary allusions, riddles, fairy tales, and memorable characters, all depicted in lush and evocative prose.
If you've previously read and loved The Night Circus, you're sure to adore the phantasmagorical quality of Morgenstern's next work.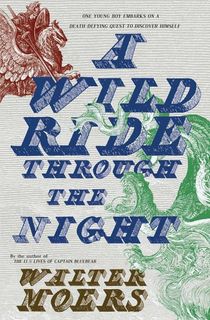 A Wild Ride Through the Night
In this wildly enchanting novel by Walter Moers, 12-year-old Gustave is pitted against a variety of monsters after an encounter with Death and his sister Dementia. Death enlists him to solve six Herculean tasks, including a meeting with himself.
But the character of Gustave is also a reference to the noted French printmaker and artist, Gustave Doré. In fact, the book and the accompanying illustrations are based on 12 engravings by him that in turn reference several literary masterpieces such as The Rime of the Ancient Mariner, Don Quixote, and Paradise Lost, among others.
A not-so-subtle way of hinting at a never-ending intertextual tradition!
The Prophecy of the Stones
Flavia Bujor is a French author who wrote The Prophecy of the Stones when she was 13.
It tells the story of three girls (named after gemstones) as they strive to save their fictional world from succumbing to a dark force. But interspersed with the adventure is another story—that of Joa, a young girl who is dying in a hospital in the real world. She experiences the fantastical adventures as a series of dreams or hallucinations, and is inspired by them.
A tale of friendship, bravery, and magic, The Prophecy of the Stones makes for a charming bedtime read.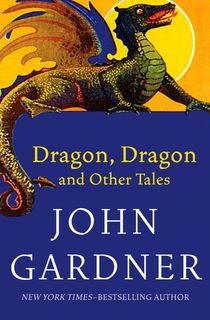 Dragon, Dragon
John Gardner's writing was heavily influenced by literature from the Middle Ages. He is mostly known for Grendel (a Beowulf retelling) although he taught and published extensively.
In this particular children's book, he deftly combines humor and medieval aesthetics in four memorable fairy tales involving a dragon, a chimney girl, a mule, and even a giant.
Overall, this collection gives classic fairy-tale tropes a sly and refreshing twist.
This post is sponsored by Open Road Media. Thank you for supporting our partners, who make it possible for The Portalist to celebrate the sci-fi and fantasy stories you love.