Heterosexuality is often presented as the default in media. However, there are many great sci-fi and fantasy novels which challenge that assumption and offer positive representations of LGBTQIA characters. After all, speculative fiction allows us to imagine worlds totally unlike Earth. Why would these new realms have the same biases and prejudices as our own? Here are some of our recommendations for great sci-fi and fantasy books featuring LGBTQIA characters. If you want more reading recommendations, head over to our list of LGBTQIA authors for other great books!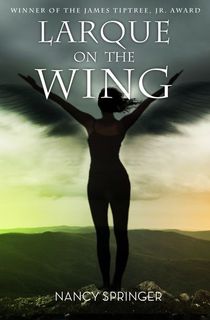 Larque on the Wing
This genre-defying, hopeful fantasy explores how gender, age, and sexuality inform societal expectations. Middle-aged housewife Larque is frustrated by her life. Her unhappiness is enhanced by the strange ability she has to project alternative versions of herself, including a younger Larque who chastises her for not pursuing her dreams. Spurred by young-Larque's demands, Larque heads to a queer neighborhood. There, she finds unexpected freedom in experimenting with the identity of Lark, a young and beautiful gay man.
RELATED: 10 Enchanting Fairy Books That Will Spirit You Away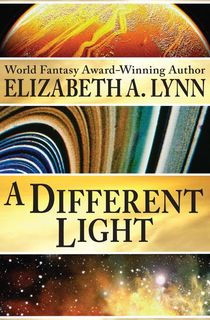 A Different Light
This emotional and genre-bending story takes place in a future where cancer has been cured. Given a diagnosis that once would have meant the end of his life, celebrated artist Jimson Alleca now has decades of health ahead of him if he remains on Earth. But a long life without love doesn't interest Jimson. He makes the decision to leave Earth and drastically shorten his lifespan, traveling to a liminal space in the galaxy called 'The Shimmer.' There, Jimson searches for the one who got away, his ex Captain Russell O'Neill.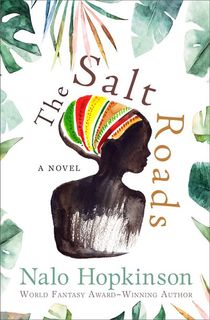 The Salt Roads
A finalist for the Nebula Award, this dizzying delight of a novel spans time, the globe, and identities. It opens with a lesbian healer and a midwife mourning and burying a stillborn baby. Their ceremony accidentally unleashes Ezili, the Caribbean goddess of desire and sexuality. Newly-awakened, Ezili journeys throughout reality to inhabit the bodies of three different women, changing each of their lives forever.
RELATED: Sci-Fi and Fantasy Books With Bisexual Protagonists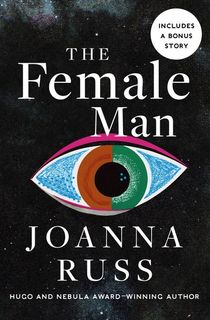 The Female Man
A groundbreaking novel by the late, great Joanna Russ, The Female Man radically challenged the gender and sexuality status quo when it was first published in 1975, and remains revelatory today. The transformative novels follows four women in different worlds. One woman lives in a version of America where the Depression never ended; one is a feminist in then-present-day 1970s; one lives in a matriarchal society on future Earth; and one lives in an alternate version of Earth where men and women are locked in a vicious war. When the women begin to travel between each other's realities, their thoughts on love, romance, and identity are changed forever. This recent re-release contains the Nebula Award-winning short story "When It Changed," set in the worlds of The Female Man.
RELATED: The Enduring Anger of Joanna Russ
The Long Way to a Small, Angry Planet
The first book in Becky Chambers' acclaimed Wayfarers Series, The Long Way to Small, Angry Planet follows Marjory, who escapes a family controversy on Mars by shipping out as a clerk on the ship Wayfarer. An optimistic space opera that's been compared to Firefly (but queerer!), the story follows the crew as they punch tunnels through space, embark on a dangerous voyage, and develop new loyalties to each other. Along the way, Rosemary develops a relationship with the ship's female reptilian pilot Sissix.
RELATED: Author Becky Chambers Shares Her Sci-Fi Writing Secrets
The Red Threads of Fortune
The second novella in the incredible Tensoarate Series, The Red Threads of Fortune is a standalone story which follows Sanao Mokoya. A once-powerful prophet, Moyoka is now in self-imposed exile brought on by grief. Moyoka has isolated herself from her friends, her partner, and the wider world, throwing herself into increasingly dangerous situations as she slays monsters in the kingdom's wild outreaches. This is a gorgeous story that combines complex, epic worldbuilding with a relatable, real depiction of bereavement — all set against the backdrop of a world where children are not assigned gender at birth, and sexuality is perceived as fluid. The Red Threads of Fortune author JY Yang is non-binary, and the character Rider, who Moyoka becomes close to, is non-binary as well.
RELATED: 8 High Fantasy Books That'll Be Your Next Obsession
The Drowning Girl
This haunting novel from multiple Locus, Shirley Jackson, and World Fantasy Award-winner Caitlin R. Kiernan explores identity, memory, and loss. It follows India — also known as Imp — a lebsian artist and writer with schizophrenia. Framed as a memoir, the novel is India's memory of events that unfolded after she offered a ride to a mysterious, struggling woman named Eva. India brings Eva home with her, where the strange newcomer creates tension between India and her girlfriend, a trans woman named Abalyn. After Abalyn leaves, the lines of reality become permeable for India as she explores where Eva came from and what exactly the enigmatic woman's true nature is. Winner of a James Tiptree Jr. Award, a Bram Stoker Award, and nominated for Nebula, Locus, and British Fantasy Awards — among others — The Drowning Girl is absolutely gripping.
Clariel
Explicit asexual representation is still relatively rare, which is part of what makes the titular character in Garth Nix's Clariel so compelling. A prequel novel to Nix's classic Old Kingdom series, it follows Clariel, the daughter of an influential Old Kingdom family. Clariel is aware of nascent, terrifying powers within herself. These abilities threaten to reveal themselves in times of stress and anxiety...such as when a powerful creature runs loose in the city, or when Clariel's parents arrange an ill-suited marriage for her. Throughout the novel it's clear Clariel isn't interested in being sexually intimate, and is confident in her own convictions.
RELATED: 10 Great Sci-Fi and Fantasy Books Featuring Multidimensional Female Characters
The Tiger's Daughter
The first in an epic fantasy trilogy filled with fierce female warriors, a vicious conflict between good and evil, and sweeping romance, The Tiger's Daughter is an unforgettable start to a beautiful saga. Warrior princess O Shizuka is a daughter of the powerful Hokkaran empire. After generations of prosperity, the empire's dominion is in question as demonic forces swarm the border wall, unleashing chaos. The nomadic Qorin people have a treaty with the Hokkaran empire. In their mountain home, they have protected themselves for ages. But when a crack opens wider in the Hokkaran empire's wall, Qorin warrior Barsalayaa Shefali prepares for battle. As O Shizuka arms herself simultaneously, the two supernaturally powerful women fall into their destinies — and each other's arms.
RELATED: 8 High Fantasy Books That'll Be Your Next Obsession
This post is sponsored by Open Road Media. Thank you for supporting our partners, who make it possible for The Portalist to celebrate the sci-fi and fantasy stories you love.