While the STEM (science, tech, engineering, and math) gender gap has closed substantially over the last couple of decades – and continues to get ever-smaller—science in the real world remains a largely male dominated field.
Unfortunately, the same can be said of fictional worlds as well: For every Meg Murry, there are a half dozen Mark Watneys.
It's not a hard and fast rule, but it sometimes feels like one with few exceptions. So, we wanted to highlight a few of our favorite female scientists in sci-fi books– a collection of the most badass women to ever don a lab coat and start taking names.
Anyone
Brilliant researcher Gabby Wright is working on a cure for Alzheimer's when an unexpected accident with her experiment streams her consciousness into her husband's body. Skip forward twenty-five years later and Gabby's accident has led to the creation of a new technology called the "flash" – the ability to transfer one's consciousness to another's corporeal form.
Not only has this revolutionized normal society, but it has also created a perverse underground where bodies are rented for all manner of deviancy. Anyone is a time-bending and imaginative out-of-body technothriller guaranteed to keep you glued to your seat.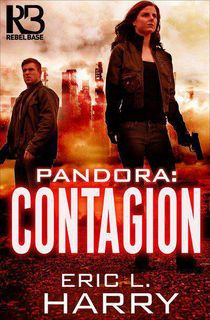 Pandora: Contagion
A devastating virus – one that forces the infected into an all-consuming rage – has scattered humanity. An infected scientist named Emma Miller is leading a band of the afflicted in a remorseless rampage across America.
Her twin sister, neuroscientist Isabel Miller, may hold the key to humanity's survival. Emma fights to stay one step ahead of the marauding bands while working desperately to curb the spread of the disease and perhaps save her sister.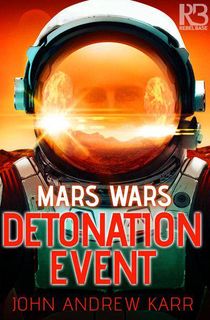 Detonation Event
With Earth on verge of calamity, the Space Consortium of America has worked for decades to harvest interplanetary resources to sustain the world's dwindling population.
A crew of battle-hardened astronauts make one last ditch effort to terraform the iron-oxide rich rock of Mars, but they couldn't have counted on the Martian microbes that have hitched a ride on their ship.
Dr. Karen Wagner orders the microbes be jettisoned into the vacuum of space — but two stolen vials are on their way to earth. Now, Dr. Wagner and the crew are in a race against time to save what remains of the world from a catastrophic threat.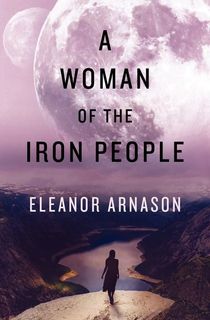 A Woman of the Iron People
After a starship from Earth detects life on a distant planet, Li Lixia and a team of anthropologists are sent to chronicle and understand the planet's pre-industrial culture. Lixia soon befriends a female exile from one of the tribes populating the world, and slowly gains a foothold with their culture.
As she and her team become more entwined with the alien societies, they begin to question not only what sort of impact they are having on the native aliens, but what impact the alien life is having on them.
RELATED: Great Sci-Fi and Fantasy Books Featuring Multidimensional Women
Leviathan Wakes
James S.A. Corey's sprawling space odyssey imagines a future where humanity has colonized much of the solar system and people have lived among the stars for decades. Leviathan Wakes centers around a vast interstellar conspiracy that could threaten the fate of the universe as we know it.
With its shifting perspectives, political intrigue, and interplanetary adventure, there's something here for everyone. And while there are plenty of characters to sink one's teeth into, we're particularly fond of Naomi Nagata – a brilliant, no-nonsense engineer whose ingenuity quite literally keeps her shipmates alive.
RELATED: 11 Space Adventures Like The Expanse
Sleeping Giants
Told largely as an epistolary novel via interview transcripts, newspaper articles, etc., Sleeping Giants begins the story of Dr. Rose Franklin. As a young girl, Rose discovered what appeared to be the giant hand of an alien robot in the woods near her home.
That discovery sets off a chain of events that will eventually see the adult Rose Franklin heading the effort to track down the remaining pieces of the robot and determine its true purpose as the fate of humanity hangs in the balance.
Contact
Carl Sagan's classic introduced the world to brilliant astrophysicist Ellie Arroway – a radio telescope engineer who picks up a message from outer space. The decoded message proves to be plans for a machine of some sort. Arroway eventually follows the instructions, despite strident opposition both from within the scientific community and religious fundamentalists outside of it.
What truly lifts Contact beyond its standard genre trappings is Carl Sagan's undoubtable expertise, talent for communicating scientific concepts, and his own intellectual curiosity about the inflection points of religion and science.
RELATED: 8 Books About Alien Contact and Messages from Outer Space
I, Robot
I, Robot is an unquestioned classic that essentially defined modern robotics in science fiction and shaped the way we think about artificial intelligence in general.
The short stories that make up the collection largely center around Dr. Susan Calvin, a "robopsychologist" who studies aberrant behavior in robots.
Over the course of these short stories, Calvin relates tales of her career to an unnamed reporter who serves as a narrator. These tales lay the bedrock for not only much of Asimov's work, but also his philosophies and theories on robotics and morality.
RELATED: How Isaac Asimov's I, Robot Prepares Us for Increased AI
Dragonsdawn
There would not be dragons on Pern were it not for the work of geneticist Kitti Ping Yung. It's as simple as that. After settling on the seemingly idyllic Pern, Earth's colonists quickly discovered the deadly spores that fell from the sky and devoured everything
They also discovered the small lizard-like creatures that appeared to fight off the spores.
If those creatures were larger and perhaps more intelligent, the colonists might just stand a chance of survival. Fortunately, the settlers happen to have Earth's pre-eminent bio-geneticist among their ranks.
Annihilation
The first volume of the Southern Reach Trilogy centers around the twelfth expedition into an ominous and bizarre no man's land known as Area X. The all-female team of scientists that make up the expedition include an anthropologist, a surveyor, a psychologist, and a biologist (our narrator).
Their mission is to chart Area X and discover what exactly befell the eleven expeditions that preceded theirs, but doing so may prove far more difficult – and horrifying – than they could ever imagine.
This post is sponsored by Harper Perennial. Thank you for supporting our partners, who make it possible for The Portalist to continue publishing the stellar stories you love.