Octavia Butler's powerful novel Parable of the Sower is finally being adapted for film.
Deadline reports that A24—the studio behind films such as The Green Knight, Midsommar, and Moonlight, to name just a few—will finance and distribute the adaptation.
The Parable of the Sower film will be directed by Garrett Bradley, whose documentary Time was nominated for an Academy Award. The documentary follows Sibil Fox Richardson as she fights to free her husband, who is incarcerated.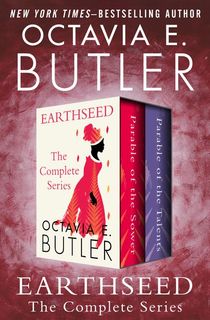 Earthseed
Parable of the Sower is the first book in Butler's Earthseed duology, which is set in the very near-future. The first title follows Lauren Olamina, a young girl with a clear-eyed perspective on the society disintegrating around her.
Butler's Earthseed series is more than just a dystopian tale. In the years since the books were published, they have proved eerily prescient, and have offered readers a framework for building resilience, hope, and community during the collapse of the modern world.
Parable of the Sower has previously been adapted into an opera and a graphic novel. The new film announcement is one of many other adaptations of Butler's books currently in development.