Like other storytelling mediums, manga can cover a wide variety of genres, themes, and topics. We have supernatural fantasy series like Jujutsu Kaisen and action-comedies like Spy x Family. But if there's one thing that manga creators enjoy doing, it's looking at the past and drawing inspiration. The aforementioned Spy x Family uses Cold War-era Germany as the basis for its setting, after all. But whether looking back results in a historical series or serves as the foundation for a fantasy one, history can serve as rich fodder for manga.
More than historical inspiration, however, one theme rises above others in terms of its presence in manga: revenge. Sometimes, themes of vengeance make up a small part of the story, forming a plot arc. Other times, it informs a character's motivations.
In Makoto Yukimura's Vinland Saga, revenge takes up a huge part of the story while taking place in a historical setting. Loosely based on the real-life figure of Thorfinn Karlsefni, the manga fictionalizes Thorfinn as a vengeful teenager, determined to challenge his commander to a duel as revenge for his father's death. Of course, things don't quite go the way Thorfinn hopes.
Despite its beginnings as a tale of revenge, Vinland Saga expands to something more, transforming Thorfinn from an angry youth to an explorer searching for peace. Fans of the manga doubtless want to find something else that tackles the same philosophical themes, portrays bloody action, and shows such stellar character growth. Here are some titles that might scratch that itch.
Vagabond
Much like Yukimura offered us a new perspective on a historical figure, Takehiko Inoue tackles a legendary hero from Japanese culture. Miyamoto Musashi is now known as a celebrated samurai, warrior-philosopher, and the author of The Book of the Five Rings. Vagabond, however, introduces us to the man before he became a legend. Before Miyamoto Musashi, there was only Shinmen Takezo, a wild young man who has yet to find his way.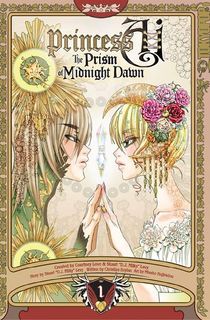 The Prism of Midnight Dawn, Volume 1
It's been a year since Princess Ai led a successful revolution. Now, she rules the land with her brother. Sounds triumphant and satisfying, right? Not so much for Ai. She left behind the man she loves and she's growing tired of playing the role of a pretty and perfect public figure. But a disappearance forces her to return to Earth, where she discovers things are not well and her former lover might be responsible. Similarly, while Vinland Saga hinges on Thorfinn's journey, it also follows Canute, a prince-turned-king who tackles the reality of ruling.
Golden Kamuy
Enjoy the historical setting of Vinland Saga but want to explore another part of the world? Set in the early 20th century, Golden Kamuy follows Saichi Sugimoto, a veteran of the Russo-Japanese War. He ekes out a modest living in the Hokkaido wilderness until he comes across the score of a lifetime: a map leading to hidden Ainu gold. Of course, he's not the only one interested in the treasure.
The Heroic Legend of Arslan
Originally a fantasy novel series by Tanaka, the manga adaptation is illustrated by Hiromu Arakawa of Fullmetal Alchemist fame. Loosely inspired by Persian history, this epic focuses on Arslan, a crown prince whose father is murdered and whose country is taken over by a neighboring nation. Barely surviving the treachery, now Arslan must find allies and assemble an army capable of freeing his homeland. If you like the nuance found in Thorfinn's quest for revenge, you'll appreciate the backstory behind the downfall of Arslan's family.
Yona of the Dawn
We'd all like to think being a princess is simple and uncomplicated, but power and rule is never straightforward. Princess Yona enjoys a sheltered life. Her only companions are Hak, her bodyguard, and Su-won, her cousin and crush. Unknown to her, however, life is unstable outside palace walls. But Yona soon crashes into this grim reality when she witnesses Su-won kill her father and seize the throne. Despite the premise, Vinland Saga deals a lot with lineages of succession and its inherent power struggles. Yona of the Dawn does something similar.
Dororo
Known as the Godfather of Manga, Osamu Tezuka created many enduring classics like Astro Boy, Princess Knight, and Black Jack. In Dororo, he introduces us to a grisly pact: In exchange for power, a lord offers his infant son's body to 48 demons. The baby should have died. Instead, a doctor makes prosthetics for the infant, allowing the child to survive and start him on a quest of vengeance. Because if the boy—Hyakkimaru—can hunt down and kill the demons who made the original pact, he'll be able to regain his body one limb, one organ, at a time until he can find the man responsible for his predicament: his father.
Blade of the Immortal
One fateful night changed Rin Asano's life forever. Her family dojo destroyed, her father gruesomely murdered, and her mother brutalized, she was left orphaned and with one purpose in life: vengeance. Unfortunately, the people responsible are a renegade school of swordsmen who've been destroying dojos left and right. Few people want to take them on.
Enter Manji. A ronin, Manji isn't just another skilled swordsman; he's effectively immortal. He doesn't age. His wounds heal. Despite these perceived advantages, he wants nothing than to die. And if he helps Rin succeed, he might finally get his wish.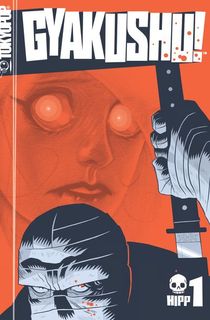 Gyakushu!, Volume 1
Dan Hipp's manga-influenced Tokyopop series paints a dark and bloody fairy tale. Once upon a time, there was a thief who stole a book that led him and his family to a much-deserved sanctuary. Perhaps they would have been safe in their new home, but the book originally belonged to a violent man determined to get it back. Not only does the original owner track down the thief, he massacres everyone in sight—including the thief's wife. Cut to several years later, the book's original owner now rules as a tyrannical emperor until one day, a mysterious figure comes knocking and with him, vengeance.