When today's top science fiction and fantasy authors were looking for inspiration, they turned to the classics. And we continue reading those same books (year after year) because they stand the test of time.
Every month, we're bringing you a selection of free books to read that are perfect for sci-fi and fantasy fans.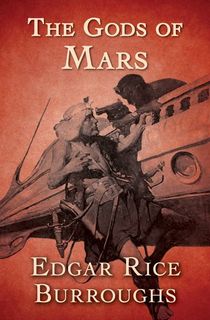 The Gods of Mars
The Barsoom series continues: John Carter returns to Mars to face a deadly race of alien gods in this classic space adventure.
When Civil War veteran John Carter was mysteriously transported to Mars—known by its inhabitants as Barsoom—he found love with Dejah Thoris, Princess of Helium, and a home closer to his heart than any he knew on Earth. After being sent unwillingly back to his native planet, Carter is finally making his return to Barsoom. But instead of arriving at the land of Helium, he finds himself a world away from his Martian love—in the Valley of Dor.
Controlled by the Therns, an alien race of self-proclaimed gods, the Valley of Dor is a dangerous realm from which no one has ever returned. There, Carter reunites with his Martian friend Tars Tarkas, and together they mount a daring escape. But when Carter finally makes it to Helium, he will discover his adventure has only just begun, as Dejah has ventured into the Valley of Dor to find him . . .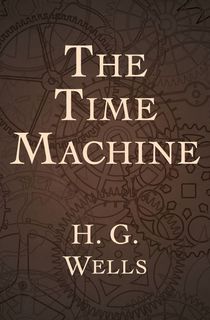 The Time Machine
The book that introduced the world to time travel!

In H. G. Wells's immortal novella, an unnamed Time Traveller builds a machine that hurtles him to the year 802,701 AD. He discovers a world divided into two species: the peaceful Eloi, who live in colossal, crumbling buildings and are childlike in size and demeanor, and the hulking Morlocks—pale, simian creatures who dwell below ground and prey on their terrestrial counterparts. When his time machine is stolen, the Traveller must outwit the Morlocks in order to retrieve it, escaping their clutches by skipping like a stone across the surface of time. On a frozen red beach thirty million years in the future, he bears witness to the planet's terrible last days.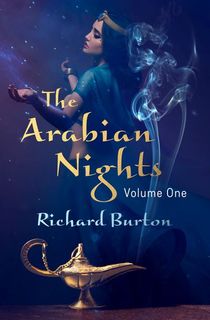 The Arabian Nights Volume One
The first volume of the classic collection of Middle Eastern stories, including "Tale of the Three Apples" and "Tale of the Trader and the Jinni."

To be chosen by King Shahriyar as a wife was a death sentence. After a single night of marriage, he executed each of his wives. So when Scheherazade was picked, she knew her time on Earth had reached its end—unless she could hold the king's interest. To that end, each night she spun a new enchanting, erotic, mesmerizing tale, always keeping the king guessing as to its conclusion—and sparing her life for another thousand and one nights.
RELATED: Comforting Sci-Fi and Fantasy Books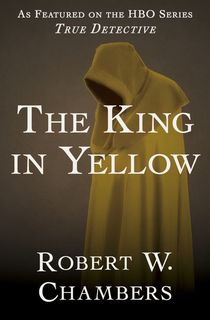 The King in Yellow
Nightmare imagery courses through these stories like blood through the veins. In "The Repairer of Reputations," a Lethal Chamber stands at the edge of Washington Square Park, open to all who can no longer bear the sorrows of life. A Parisian sculptor discovers a liquid solution that can turn any living thing—a lily, a goldfish, a love-struck young woman—to stone in "The Mask." The unnamed narrator of "In the Court of the Dragon" seeks respite in a church only to be driven mad by organ music that no one else can hear.

Nothing is stranger or more frightening, however, than The King in Yellow, the play that links these tales to one another and to a larger fictional universe containing the ghost stories of Ambrose Bierce, the cosmic horror of H. P. Lovecraft, and the first season of the critically acclaimed HBO series True Detective. Said to induce insanity and despair in those who read it, little is known for certain about the play beyond the ravings of those who have dared to open its pages. They speak of Carcosa, where black stars hang in the heavens. Of twin suns sinking into the Lake of Hali. Of the Yellow Sign and the Pallid Mask. And, in dread-filled whispers or lunatic shouts, of the King in Yellow himself, come to rule the world.
RELATED: Weird Fiction That Takes You on a Ride Through the Strange and Unusual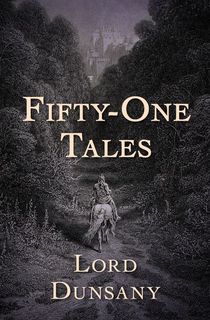 Fifty-One Tales
A classic collection of short stories from one of the twentieth century's most influential fantasy authors.

Irish author Lord Dunsany majorly influenced generations of writers, including J. R. R. Tolkien, H. P. Lovecraft, and many more, and his Fifty-One Tales, a collection of short stories first published in 1915, has delighted readers for more than a century. These vignettes—some no more than a few paragraphs long—offer brief glimpses into worlds of sparkling wit and imagination. By turns whimsical, satirical, and melancholic, this collection (also published under the title The Food of Death) touches on timeless themes and remains a wellspring of inspiration and pleasure.
Featured image from Unsplash / Jaredd Craig.
This post is sponsored by Open Road Media. Thank you for supporting our partners, who make it possible for The Portalist to celebrate the sci-fi and fantasy stories you love.