Food and magic go hand in hand. From the enchanting power of fairy treats that can lure unsuspecting souls to the other side, to ambrosia (the so-called 'nectar of the gods') in Greek mythology, evocative descriptions of fictional cuisines and grand feasts have always piqued the reader's imagination and tastebuds.
Be it the mouthwatering Turkish delight in C.S. Lewis' The Lion, The Witch and the Wardrobe, or the grand banquets in Tolkien's works, fantasy writers often incorporate make-believe dishes and recipes as part of the immersive worldbuilding in their books.
Looking for some delectable fantasy reads? Tuck into the ten below!
Redwall
Redwall is a series of children's fantasy novels in which anthropomorphic woodland characters fight evil, defend their home, and hold grand feasts afterwards.
The 21 books are mostly centered around fictional Redwall Abbey and Mossflower Wood, inhabited by peace-loving mice, badgers, and hares, who are frequently called upon to fight the marauding rats and foxes. Think Wind in the Willows meets Watership Down, accompanied by lip-smacking descriptions of food.
In interviews, Jacques confirmed that the lavish fictional meals were actually inspired by his own childhood fantasies and memories of strictly-rationed food during World War II.
Charlie and the Chocolate Factory
For connoisseurs of chocolate and confectionery, Charlie and the Chocolate Factory is a dream come true. In this popular children's novel, 11-year-old Charlie Bucket (who is so poor that he makes a single chocolate bar last a month) wins a lottery ticket to visit Willy Wonka's secret chocolate factory, along with four other children.
Fanciful and hilarious, reading (or rereading) this book is sure to leave you with a craving for Wonka Bars and a need to stock up the fridge with chocolate.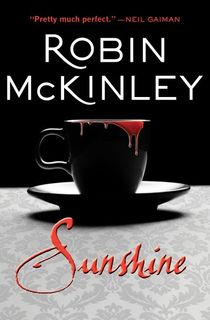 Sunshine
Robin McKinley's Sunshine is an unconventional and extremely well-written vampire novel. The protagonist Rae "Sunshine" Seddon (who works as a baker at her stepfather's coffee shop) is abducted by vampires when she visits her family's secluded lakeside cabin.
Her fellow prisoner, Constantine, also happens to be a vampire. Drawing upon her own magic skills, Sunshine helps both of them escape, and they form an unlikely alliance.
With a lot of worldbuilding and slow-burn sexual tension, this standalone novel is extremely enjoyable and delicious. In a review, Neil Gaiman described it as "pretty much…perfect", and that about sums it up.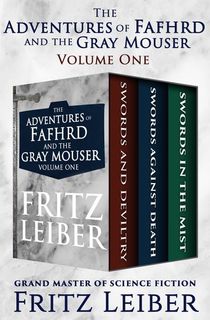 The Adventures of Fafhrd and the Gray Mouser Volume One
Fantasy as we know it today, would not exist without the pioneering efforts of figures like Fritz Leiber, who coined the term "sword and sorcery".
Leiber is best known for his Fafhrd and the Gray Mouser stories, which were published in different magazines from 1939 onwards. Over the years, the two heroes (who were reportedly based on Leiber and his friend) went on to have several adventures and take on difficult responsibilities, steering the genre to new heights.
Fafhrd and the Gray Mouser Vol. 1 collects three short story collections together: Swords and Deviltry, Swords Against Death, and Swords in the Mist. If you're looking for some epic battles and gala feasts, these award-winning tales have you covered.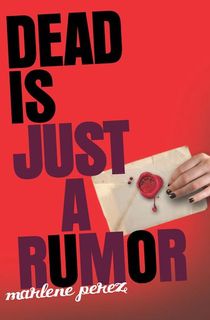 Dead Is Just a Rumor
Dead Is Just a Rumor is the fourth book in Marlene Perez's popular paranormal mystery series, set during Halloween.
Teen psychic Daisy Giordano is also a talented chef, who has cooking lessons with celebrity chef Circe Silvertongue. But when the residents of the town of Nightshade start receiving blackmail letters, Daisy begins to investigate, suspecting that her mentor may be hiding secrets.
If you're looking for a fast and fun story with some scares and cooking lessons, Dead Is Just a Rumor is the perfect spooky treat.
Summers at Castle Auburn
Summers at Castle Auburn is an underrated fantasy gem by Sharon Shimm that deals heavily with court intrigue. It is told from the first-person perspective of Coriel Halsing, the illegitimate daughter of a nobleman who has spent many summers at Castle Auburn with her half-sister.
But as Coriel grows up, she becomes more aware of the unspoken class barriers, gender roles, and nefarious politics all around her, and realizes that the real world is far from a fairy tale.
Lovers of medieval fantasy with a dash of romance are sure to enjoy Summers at Castle Auburn, in which a particular feast becomes a pivotal plot point.
Harry Potter and the Sorcerer's Stone
From the mouth-watering Christmas feasts at Hogwarts, to the Chocolate Frogs that come with free collectible wizard cards, scented cauldron cakes, and warm-up drinks such as Butterbeer and Firewhisky, the fictional food in Harry Potter has spawned numerous unofficial cookbooks and fan recipes.
Although the cuisine in Hogwarts is mostly British, J.K. Rowling added a unique twist by coming up with dishes and gastronomy specific to the magical community.
With the house-elves working tirelessly all year round to cook scrumptious delicacies, no wonder the Weasley twins took frequent trips to the kitchens for extra helpings!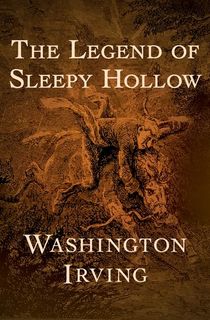 The Legend of Sleepy Hollow
The Legend of Sleepy Hollow is a lengthy gothic short story, often published alone, that first appeared in 1819 and makes frequent appearances in "best American ghost stories" lists.
The story is set in the quaint town of Sleepy Hollow, where superstitions and folktales run rife. Ichabod Crane, a schoolmaster from Connecticut, tries to make himself at home in the town, but his attempts to woo Katrina Van Tassel are thwarted by both manmade and supernatural influences.
Irving's descriptions are redolent and paint a haunting picture, and his musings on meals and festive feasts run for paragraphs on end.
A Song of Ice and Fire series
George R. R. Martin sure loves violence and a good meal. While the HBO adaptation of his epic fantasy series focused on the court intrigue and the complexities of the main characters, it missed out on a few finer nuances of Martin's worldbuilding, such as his extensive descriptions of food and feasts.
If you've grown up reading about all the fantastical food in Tolkien's The Hobbit and Lord of the Rings, you can diversify your palate by giving A Game of Thrones and its many sequels a try.
Last Call at the Nightshade Lounge
Finally, a listicle about make-believe foods and exotic flavors is incomplete without a few drinks.
Paul Krueger's Last Call at the Nightshade Lounge is an exciting young-adult urban fantasy novel in which a secret society of bartenders fights monsters and demons. The enduring trope of magic potions and witches' brews gets a quirky twist in this book, where the characters must mix and experiment with alcohol, uncover lost recipes for cocktails, and solve a series of mysterious deaths.
If you love magic and mixology, Last Call at the Nightshade Lounge might leave you thirsty for a drink or two.
RELATED: Fantasy Drinking Establishments We Want to Patronize
This post is sponsored by Open Road Media. Thank you for supporting our partners, who make it possible for The Portalist to celebrate the sci-fi and fantasy stories you love.