Whether it's a Thanksgiving spread or a potluck with your tabletop-gaming crew, having the same old dishes over and over can get old. Want to add some geek treats to your table this year? Look no further than this list!
From Walking Dead-approved meals to Second Breakfast in the style of Tolkien's hobbits, the recipes in these geek cookbooks will make your next feast delightfully nerdy.
A Feast of Ice and Fire: The Official Game of Thrones Companion Cookbook
The recipes in this book are George R.R. Martin approved! You and your guests can enjoy meals from across the Seven Kingdoms and beyond. There's something here for chefs of every skill level, too.
Beginners will find their feasts easy to prepare, while more seasoned pros can try their hands at authentic medieval cooking techniques the authors meticulously researched.
Drink Like A Geek: Cocktails, Brews, and Spirits for the Nerd in All of Us
This book is not only a collection of nerdy-themed cocktails, but also a salute to geek culture. It includes the favorite drinks of iconic characters as well as cocktails inspired by Doctor Who, Star Wars, Harry Potter, and more!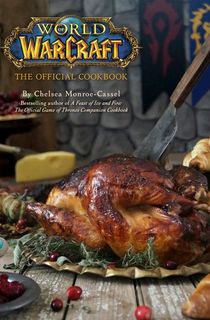 World of Warcraft
Treat your guests to the flavors of Azeroth with the over 100 recipes featured in this cookbook. There's something for everyone here, with recipes for all skill levels and tips on how to adapt meals to different dietary restrictions.
New York Times bestselling author Chelsea Monroe-Cassel's collection of meals "instilled in me not only a love for the craft of cooking, but a newfound love for the game." (PC Gamer).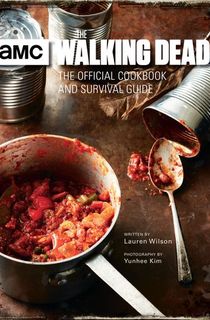 The Walking Dead: The Official Cookbook and Survival Guide
This cookbook is doing double duty. Not only does it contain recipes for meals featured on The Walking Dead, but it also doubles as a guide to surviving the zombie apocalypse.
Come for the food, stay for the tips on hunting, foraging, and outdoor cooking.
Geek Sweets: An Adventurer's Guide to the World of Baking Wizardry
Even dessert can be a geeky occasion with the over 60 recipes in this book. Arranged in order of difficulty, there are delicious baked goods for everyone here. As an added treat, the book also features several themed party ideas.
Doctor Who: The Official Cookbook
Whovians will love this collection of Doctor Who-inspired recipes.
While there are many sweet treats in here that would be a perfect end to your meal, we can't think of a better way to get the holiday season started than by baking and building your own gingerbread TARDIS.
The Unofficial Harry Potter Cookbook
Make your meals magical with the meals in this cookbook. Your guests will feel like they've been transported to Hogwarts as they enjoy these over 150 easy-to-make recipes.
Whether it's the contents of the feasts served in the Great Hall or treats served off the trolley on the Hogwarts Express, your meal will seem like it jumped right off the pages of the Harry Potter novels.
Fallout: The Vault Dweller's Official Cookbook
Approved by the fine folks at Vault-Tec, these recipes are the perfect addition to your shiny new post-apocalyptic life!
Even if the future in the Fallout universe seems bleak, fans can still enjoy some of their favorite food from the series, like BlamCo Mac & Cheese and some grilled deathclaw steak. Then wash it all down with some homemade Nuka-Cola!
An Unexpected Cookbook: The Unofficial Book of Hobbit Cookery
Hardcore Lord of the Rings fans know that J. R. R. Tolkien based many of his fantastical settings on the English rural villages he grew up in.
An Unexpected Cookbook author Chris-Rachael Oseland meticulously researched those villages in order to make her recipes as authentic as possible. In addition to all the delicacies that have graced Bilbo and Frodo's tables, the cookbook also contains vegan, vegetarian, gluten-free, and paleo-friendly recipes.
Cooking with Deadpool
What could make cooking more fun than being guided by the Marvel Universe's favorite wisecracking hero? In this cookbook, Deadpool offers his take on a wide variety of delicious recipes.
In addition to his own favorite meals, the book includes recipes inspired by some of his closest super-friends and enemies.