Lens of the World is the unforgettable first title in "one of the best fantasy series of the decade" (Publishers Weekly). And, as a special thank you for entering The Ultimate Game of Thrones Giveaway, we're offering you a discount on this extraordinary book. Follow this link to read an excerpt, then click below to download Lens of the World today and get hooked on this incredible trilogy.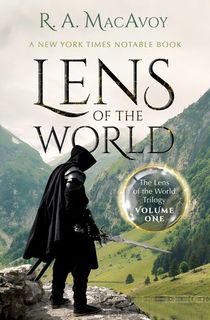 Lens of the World
A New York Times Notable Book: The incredible tale of a tenacious orphan and his journey to discover his identity.
This is the story of Nazhuret, an outcast, the dwarfish offspring of unknown parents. Yet his story is a great one, filled with surprising rewards and amazing adventures. By the hands of Powl, mentor, madman, and lens grinder, Nazhuret is put to extreme mental and physical tests and is blessed with knowledge. He embarks upon a journey to his destiny through war, darkness, and death. He is determined to emerge beyond the tiny status he was given at birth.
Want more fantasy? Check out these magical stories: