Dark fantasy can mean anything: explorations of the underworld; descents into the paranormal; battles with life and death itself, but all with a deeply sensual edge. If you're in the mood for something brimming with danger and desire, here are eight dark fantasy romance books you should explore.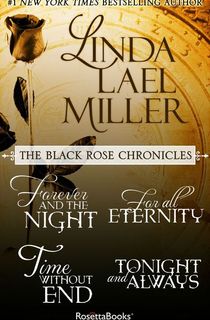 The Black Rose Chronicles
Neely Wallace is a wanted woman. She's uncovered damning evidence against her U.S. senator boss, implicating him in mob activity, and now it seems as though the world is out to get her.
She escapes to New England to lie low while things blow over, but now she's in a whole other world of weirdness. Aidan Tremayne is a resident of Neely's hometown. He's also a centuries-old vampire who hates living for eternity. He yearns for a chance to live among humans once again, and Neely might be his way back into the light.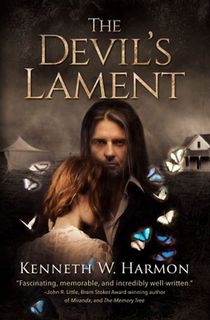 The Devil's Lament
In 1932, Depression-era America, Lucifer has returned to Earth and walks among man, judging if they are faithful to God or deserving of eternal damnation.
His newest assignment is Silas, a revival-tent preacher who claims to have all the answers for his desperate congregation, as well as the healing powers of the apostles. It seems like a standard gig for Lucifer, but then he discovers that Silas' wife is Eve, returned to Earth.
When Lucifer and Eve were together in Eden, their connection corrupted humanity. Did God mean to bring them together again, or is he testing his most infamous of students?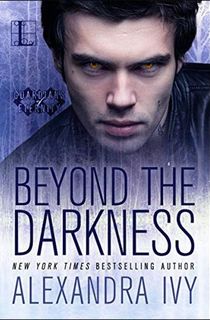 Beyond the Darkness
Salvatore Giuliani is a werewolf with a heavy burden upon his shoulders. A pack leader, he's responsible for seeking out females to keep his family strong.
When Salvatore first senses Harley, all logic disappears. He longs to make Harley his mate, but she resents the presumptuousness of Weres. She refuses to be used as a breeder for Salvatore's pack, despite their intense mutual attraction. But what if he can help Harley reconnect with a pack of her own?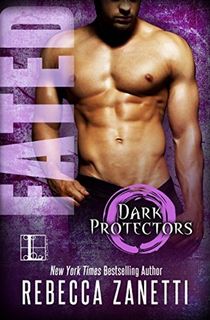 Fated
Scientist and single mom Cara is baffled by Talen, her suitor who's insistent he's a centuries-old bloodsucker. Talen is handsome, arrogant, and dangerous.
He's also rescued Cara and her daughter, and insists Cara needs to marry him for her own protection. But protection from what? And why do they need to get married so soon?
A Touch of Darkness
Persephone's story has been told for millennia. In Scarlett St. Clair's retelling of the Greek myth, she's a troubled woman who seems to inspire death wherever she goes.
After moving to New Athens, she hopes her disguise as a mortal will protect her. But no one ever truly escape Hades, God of the Dead.
Now, Persephone is under contract to Hades: she must create life in the Underworld or lose her freedom forever. But she cannot possibly bring life to a place of the damned. As Persephone struggles to escape, her love for the God of the Dead grows. A relationship between them would be the ultimate taboo, but is it really impossible?
Savage Lands
Nearly two decades after the divide between Earth and the Otherworld fell in the Fae Wars, Budapest is a hotspot for war.
Brexley, newly orphaned, is thrown into Halalhaz, the House of Death, the most dangerous jail in Europe. If she has any hope of surviving her fate, Brexley must learn to live surrounded by the continent's most deadly fae and mortals.
That includes Warwick Farkas, the infamous warrior who rules the prison with an iron fist. He's cruel, savage, but compelling. Is an attraction to him worth the risk?
River of Shadows
Despite the emotional distance between Hanna and her father, when he dies she returns to Northern Finland for his funeral. But she isn't prepared to be told that her father's body has vanished.
An enigmatic man named Rasmus claims Hanna's father traveled to the Realm of the Dead to negotiate for a longer life, and was trapped by the God of Death.
Despite her skepticism, Hanna agrees to travel with Rasmus into the underworld to try and save her father. There's no guarantee she'll return, with her father's life or her own. She may have to pay the ultimate price, especially when the God of Death tries to negotiate a shocking deal....
Death
The four horsemen have arrived on Earth: Pestilence, War, Famine, Death. They plan to destroy every last remnant of humanity. It's easy for Death. It's in his name, after all. But then he meets Lazarus Gaumond.
Death is able to murder everyone else in Lazarus' town, but she can't be killed, not even by him. How can he not be drawn to her, even as she desperately fights to stop his killing spree? Soon, Lazarus comes up with a new plan: if she can beguile Death, will she then be able to beat him?
This post is sponsored by Open Road Media. Thank you for supporting our partners, who make it possible for The Portalist to celebrate the sci-fi and fantasy stories you love.