The field of erotic fiction has always been an under-explored realm of creativity and genre greatness, but it's finally getting its due. With romantasy novels taking over the bestsellers list, there's never been a better time for readers and writers of erotic sci-fi/fantasy.
The romance world is here to accommodate you, and so is The Portalist. We've put together a list of 12 erotic fantasy books that are perfect for newbies and seasoned readers alike. Prepare to get lost in sensual worlds of intricate magic and irresistible immortals!
Kushiel's Dart
One of the true legends of the genre, Jacqueline Carey set the bar for blending high fantasy with intense eroticism. The first book in her Phèdre Trilogy sets the scene across over 900 pages, with intensely-detailed descriptions of the land of Terre d'Ange and the complex beings who populate it.
Phèdre nó Delaunay is a young woman who was sold into slavery as a child, and trained by the nobleman Anafield Delaunay to be both a courtesan and a spy for his court. The fleck of scarlet in her left eye marks her as having been pricked by Kushiel's Dart, meaning she experiences pain and pleasure as one. This is a skill that comes in handy for a woman tangled in a series of Machiavellian plots and treachery.
Carey's work is unflinching and comes with a big content warning for issues like slavery, abuse, and manipulation. Still, if that premise intrigues you, delve into the series that has a slew of devoted fans.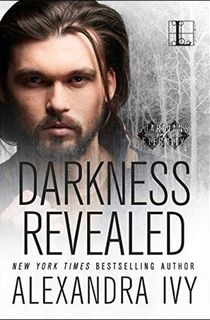 Darkness Revealed
In the past fourteen years, Alexandra Ivy has expanded her Guardians of Eternity saga to over 17 books and counting!
Heavily inspired by Buffy the Vampire Slayer, the series includes vampires, werewolves, gargoyles, kick-ass women, and almighty battles between good and evil. The series is also episodic in nature, so you can read them out of order.
Darkness Revealed is number four in the cycle, and focuses on the relationship between human Anna Randal and her vampire lover Conde Cezar.
The Rose
In the second book of her Godwicks trilogy, Tiffany Reisz offers a fiery reminder why she's one of the most popular erotica writers of the past decade.
Lia is the daughter of wealthy art collectors, but she's still somewhat surprised when they gift her with a mysterious and rare old wine cup for a graduation present.
A family friend, August Bowman, has his eye on the cup and informs Lia that it was once used in the temple ceremonies of Eros, Greek god of erotic love. Those who drink from it are granted intense sexual abilities that can bring to life their most intimate and scandalous fantasies.
Of course Lia is skeptical, and of course she quickly changes her mind when she drinks from the cup. To make things even more complicated, this world of ancient history and erotic power now includes August, who wants the cup at any cost.
A Court of Thorns and Roses
Compared to the subsequent books in the series, A Court of Thorns and Roses is relatively mild. The spiciness picks up along with the stakes and Maas's dramatic style as it progresses, however, and it would feel wrong to leave the book that helped popularize romantasy off the list.
The huntress Feyre is 19 years old when she kills a wolf in the woods and a beast demands retribution. Taken from her home to the world of the Fae, Feyre's resentment for her captor begins to spark into something else entirely. When an ancient threat encroaches on the faerie lands, however, Feyre must decide whether she can stop it ... or whether she ought to let that world burn.
Palimpsest
Valente writes with lushness and all-consuming immersive detail regardless of her subject matter, but her baroque sensibilities are especially well suited to the realms of the erotic.
Palimpsest is a city of undefinable magic and mystery, and the only way to it is through passion. An ensemble of travelers find passage to the wondrous city after a night of love leaves them with a map to Palimpsest tattooed on their skin.
The concept of a sexually transmitted city is certainly unique, and Valente runs with it in a way that only she can.
From Blood and Ash
Most readers either loved or hated Jennifer L. Armentrout's From Blood and Ash. Given that it won the Goodreads Choice Award Winner for Best Romance in 2020 and holds a 4.26 rating out of 5 (on more than 450,000 ratings), it's probably safer to say that most readers loved it.
Poppy was born to be a maiden, and thus remain perfect and chaste until the day of her Ascension. The only problem? She'd rather be with the guards, fighting, than waiting for judgment from the gods. When she meets golden-eyed Hawke, a guard duty-bound to secure her purity, both guard and maiden find themselves tempted with forbidden desire.
A Kiss of Shadows
Meredith Gentry is a private investigator with a big secret: she's secretly Princess Meredith NicEssus, an exiled niece of the Unseelie queen who has stepped away from the deadly intrigue of the fae court.
Unfortunately, she's beckoned back into the fold with a tantalizing deal: The queen needs heirs, so Merry can pick as many of the queen's personal guard as she wants as lovers. If she becomes pregnant within the next three years, the queen will abdicate, leaving Merry with the crown.
There's plenty of political intrigue here, but the meat of Hamilton's work focuses on the polyamorous and frequently fantastical relationships between Merry and her guard lovers. A Kiss of Shadows is the first of a nine-book series.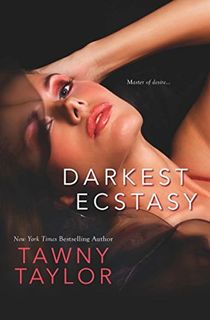 Darkest Ecstasy
In Taylor's Black Gryffon trilogy, urban fantasy and erotica are entwined. To the outside world, Drako Alexandre seems like your standard handsome rich playboy with the world at his feet.
In reality, he's the leader of his generation of Black Gryffons, mythological creatures destined to watch over and protect humanity. The future of his kind depends on him producing an heir, even though he'd rather spends his nights at the private bondage club he frequents.
Drako does, however, have the ideal candidate for his future wife: the deeply alluring Rin, who perfectly fits his needs and dominant desires.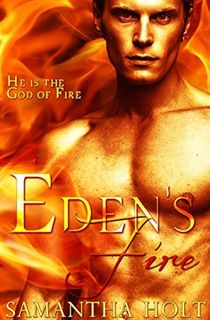 Eden's Fire
Eden is a widow who has been rejected by society. Cold, lonely, and desperately trying to light a fire in her freezing cabin, she prays to Tyondric, God of Fire. Much to her surprise, he appears.
Then he keeps coming back to her, which is most unusual given that Gods are only supposed to appear once in a human's lifetime. It turns out that Eden is the Pure Soul, the only one who can close the gate to the heavens and prevent evil from destroying Ananthuria.
Tyondric needs to protect her to protect the world, but it doesn't take long for his interest in Eden to move beyond the altruistic.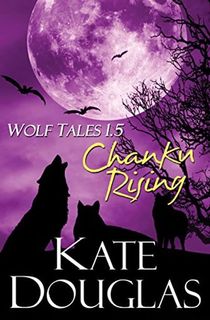 Wolf Tales 1.5: Chanku Rising
If your sexy mythological creature of choice is the werewolf, never fear: Kate Douglas has you covered with her long-running Wolf Tales series.
The Chanku are shapeshifters whose origins lie deep within the mountain range of the Himalayas. As the modern world moves on, their place within society feels obsolete, and the Chanku quickly spread across the planet to live semi-normal lives among humans, but never fully alongside them.
Their power and heightened senses offer with it a startling kind of sexual force, one that humans can enjoy just as much as fellow Chanku. For the Chanku, pleasure takes many forms, but not even that can take on the growing threats of the mundane and magical worlds.
Fourth Wing
If you go to author Rebecca Yarros's website and click on the "About Me" section, you're greeted like this: "Hi there! I'm a hopeless romantic ..."
It makes sense when you not only read her steamy new bestseller, Fourth Wing, but also when you examine her entire catalog. Before diving into the fantasy genre, Yarros wrote about military and sports romances, among others. The story follows 20-year-old Violet Sorrengail as she enters the ruthlessly competitive ranks of the Navarre, or dragon riders. At least, Violet hopes to become one. But, given that there are more cadets than available dragons, even the slightest disadvantage might prove the difference between success and failure―and failure means death.
It doesn't sound like a great environment to find love. But it's a great space for hate, and sometimes, hate can form a spark ...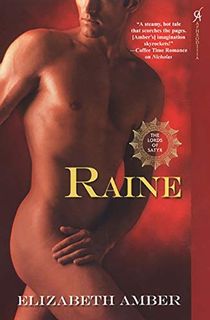 Raine
The Satyr men are a dying breed of an ancient line of creatures with, to put it mildly, unique sensibilities. A family of brothers are the last of their family lineage, and it's up to them to continue the bloodline, as demanded by the dying king of ElseWorld.
The king has decided that the brothers will each wed one of his three half-human, half-fae daughters. Each of the women are appropriately equipped to be the lovers of non-human men with rampant sexual hungers and their, ahem, interesting below-the-belt equipment. Elizabeth Amber's books are firmly on the side of weird kink!
This post is sponsored by Open Road Media. Thank you for supporting our partners, who make it possible for The Portalist to celebrate the sci-fi and fantasy stories you love.