Some science fiction and fantasy books are built for mainstream success. Whether you're considering YA dystopian stories like The Hunger Games or The Maze Runner, chosen-one novels like Harry Potter or Shadow & Bone, it's not hard to find the appeal. Epic fantasy has its place with hits like A Song of Ice and Fire or The Lord of the Rings.
Doubtless, the television and movie adaptations that come along with stories like these help to popularize them further. But in some ways, these books are starters and entry points for future sci-fi/fantasy fans. You might recommend one of those titles to a friend who wants to read their first speculative novel.
Other books are more like speakeasies, where only the in-crowd can enjoy them. They're so complex, so thoroughly entrenched within their genre, that they seem almost incomprehensible to the casual fan. Whether it's due to a style of prose, the sheer scale, or the high-minded concepts involved, these seven novels are difficult reads even for the true science fiction and fantasy fans. Fortunately, they're worth the effort.
If you're in the mood for a book that will challenge you, try one of these sci-fi/fantasy titles. But be warned: They're not for the faint of heart.
Malazan Book of the Fallen
Gardens of the Moon
Stephen Erikson's Malazan Book of the Fallen is considered by some to be the best fantasy series ever written. The world-building is top-notch, and that's no coincidence. Erikson and Ian C. Esslemont, who wrote two separate Malazan series, first created the world in 1982 for table-top games. Then, a script was written. By the time Gardens of the Moon was finally published in 1999, the world was fully formed with 1,000 years of history and fleshed-out characters.
That level of detail can be something of a double-edged sword. Gardens of the Moon dances across nearly a decade and shifts points of view at the drop of a hat. Keeping up with the mortal characters is difficult enough, but discovering which gods are playing them as puppets can seem almost impossible. Throw in multiple magic systems, betrayals, and intrigue, and you're sure to have your work cut out for you.
The Shadow of What Was Lost
If you're struggling to keep up with the names and identities in James Islington's epic fantasy series, you're not alone: Many of the main characters can't remember their own past. Combine that with time travel and epic-fantasy length (the shortest book comes in at 704 pages), and it's no wonder that Kirkus Reviews called An Echo of Things to Come, the second book in the series, "vastly elaborate."
However, the review is quick to add, "the steady pace and intricately fascinating details are relentlessly gripping." The first book in the series, The Shadow of What Was Lost, currently holds a 4.1 on Goodreads with 46,369 ratings and has drawn comparisons to Robert Jordan's Wheel of Time. The trilogy's conclusion, The Light of All That Falls, did even better, averaging 4.4 on 18,162 Goodreads ratings.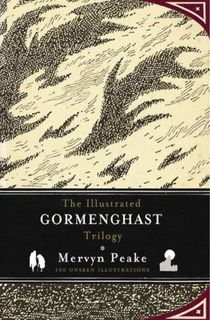 The Illustrated Gormenghast Trilogy
Here's what one Amazon reviewer had to say after finishing Mervyn Peake's classic, Titus Groan: "Six stars. Eleven stars. 432 stars. Tedious and bleak and beautiful. Funny and moving. Wonderfully written and very, very, very slow. Then suddenly, disorientingly sensual."
Oh, and this: "The plot doesn't matter."
If you're looking for typical, plot-driven action sci-fi/fantasy, the Gormenghast books probably won't be your speed. But they are genuine classics: First published in 1946, the series details the vast Gormenghast castle and the bizarre cast of characters who live within it.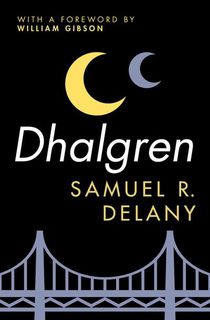 Dhalgren
"I have never understood it. I have sometimes felt that I partially understood it, or that I was nearing the verge of understanding it.... Dhalgren is not there to be finally understood. I believe its 'riddle' was never meant to be 'solved.'"
That quote comes from Neuromancer author William Gibson, who's no stranger to complex works. Often compared to James Joyce's Ulysses, the book is circular in nature with multiple entry points and repetitions. It follows a boy named Kid and ends in the middle of a sentence. Make sense? Thought so.
Despite this, Dhalgren is Delany's most successful commercial work, with more than a million copies in print. Clearly, Delany did something right when he wrote this book. In fact, Gibson, who claims never to have understood Dhalgren, even agreed to write the foreword for the book.
Shadow & Claw
There are several aspects to Gene Wolfe's The Shadow of the Torturer and The Book of the New Sun that unsettle readers. The first is the very nature of protagonist Severian, an apprentice torturer. As one might expect from a torturer, Severian can be brutal with his treatment of others. Many readers especially have difficulty with the way women characters are positioned as objects.
Add in a made-up language, a combination of science fiction and fantasy, and Wolfe's somewhat archaic writing style, and it's little wonder that some readers choose not to finish it. Those who do, however, often find themselves gripped by the dark and brooding tale. Writers in particular seem to appreciate the work–in fact, Neil Gaiman ranks the work as the best fantasy book ever.
Anathem
Here's an excerpt of a 5-star review from Goodreads about Neal Stephenson's Anthem: "One of the most challenging books I've read, and one that I got a lot of satisfaction out [of] finishing."
Why is it challenging? Well, let's take our answer from one of the 1-star reviews. "I think that Neal Stephenson is very intelligent and a terrific writer. That said, I found all the made-up googlies in this snarfle, really boinged my thnoode." If you're not a fan of invented language, Anathem might not be your cup of tea. Stephenson also challenges the reader with big, high-minded ideas and dense prose.
Does it sound totally unreadable? Well, Anathem also debuted at No. 1 onThe New York Times Bestsellers List for Hardcover Fiction and won the 2009 Locus Award for Best Science Fiction Novel.
Featured photo: Hatice Hüma Yardım / Unsplash