We're looking at some of the greatest cat books in sci-fi and fantasy. What qualifies a book as a cat book, you ask? Purr-sonally, I'd argue any book where a cat plays a memorable role in the story qualifies. If we've forgotten your favorite fictional kitty, let us know in the comments!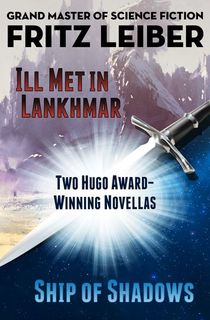 Ill Met in Lankhmar and Ship of Shadows
The second novella in this two-novella collection, Ship of Shadows is an unnerving sci-fi tale that follows Spar, a bar employee on the ship Windrush. Spar's life is spent drinking Moonmist, forgetting his nightmares, and trying to hide the mysterious visions he sometimes has from the rest of the Windrush crew. But when a mysterious talking cat named Kim appears, bringing with him images of a wooden ship sailing on a bright blue sea, Spar may no longer be able to maintain the deliberate ignorance that has protected him so far in his monotonous, insular life.
RELATED: The Worst Superhero Movies Ever Made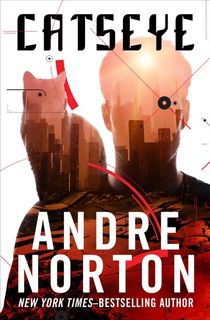 Catseye
Troy Horan is a marginalized refugee eking out an existence on Korwar by working in a pet emporium. He doesn't know why there are terran animals on Korwar, and is shocked to learn he can communicate telepathically with them. After a murder, Troy and his animal friends flee to the wild, where they must rely on their innate bond to survive the planet's violence.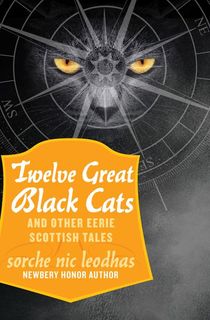 Twelve Great Black Cats
In the title story of this fun, frightening anthology of Scottish folktales, level-headed fisherman Murdo MacTaggart has a chilling encounter with twelve black cats—and one red cat—on "All Hallow-mass Eve."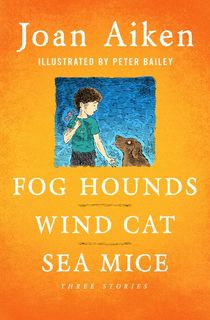 Fog Hounds, Wind Cat, Sea Mice
In "Wind Cat," the second story in this anthology of children's tales by award-winning author Joan Aiken, Lukey Web goes to live with her Aunt Mildrith, a witch-turned-author. When the neighbor's cat Tib is also sent to stay with Mildrith, the feline visitor sparks powers in Lukey that she could never have anticipated.
The Wild Road
Young Tag is content in his life as a house cat, until he feels pulled by mysterious dreams toward the strange pathways that lurk outside the knowledge of humans. These roads between reality and dreaming can be traveled most adeptly by cats. Tag comes to realize that he has been called to an important mission, and must bring a message to powerful cats in Tentamel before the spring equinox.
RELATED: Purr-fect Cat Shirts for Geeks
The Pride of Chanur
This Hugo and Locus Award-nominated novel, the first in a five-book series, follows the conflict between the hani—a cat-like, warring species that walk upright and have mastered space travel—and the rodent-like alien predators called kif. When a human named Tully seeks sanctuary on a hani ship, the simmering conflict between the two species escalates into war.
Alice's Adventures in Wonderland
No list of fantasy cat books would be complete without the grinning Cheshire Cat from Alice's Adventures in Wonderland. The iconic cat, whose broad smile and selective invisibility powers are widely celebrated throughout pop culture, is for my money the most frightening feline on this list.
Catalyst
In book one of this two-book series from genre powerhouses Anne McCaffrey and Elizabeth Ann Scarborough, Barque Cats are essential to interstellar travel. Tasked with maintaining emotional well-being on the ship as well as acting as doctors, pilots, and essentially making themselves indispensable, the cats have deep relationships with the 'Cat Persons' who are their loyal companions. When an intergalactic epidemic spreads across the universe, the Barque Cats may be destroyed to protect other animals. Now, the cats and their companions must work together more than ever before to prevent the Barque Cats from being massacred.
Catwings
Written by fantasy and sci-fi titan Ursula K. Le Guin, Catwings is a series of children's picture books about four kittens with wings who use their powers of flight to travel back and forth between the city and the country.
RELATED: Cat Names for Your Nerdy Feline
In the Hand of the Goddess
The Song of the Lioness is a quartet of classic young adult books by Tamora Pierce that follow the training and heroics of Alanna of Trebond, a young girl who disguises herself as a boy to become a knight. During the second book, In the Hand of the Goddess, Alanna meets her friend and companion Faithful, a talking black cat with distinctive purple eyes that match her own. You should absolutely start this series with the first book, but get ready for lots of kitty action beginning in the second novel.
Saga
Writer Brian K. Vaughan and artist Fiona Staples' epic comic series Saga follows the relationship between Alanna and Marko, partners from warring worlds, and their daughter Hazel. One of the series' most unique characters is Lying Cat, a large cat with an uncanny ability to call out liars. She works with The Will, a bounty hunter hired to track down Alanna and Marko.
RELATED: 5 Comics So Perfect We Hope They Never Get a Movie Adaptation
The Chronicles of Narnia
In C.S. Lewis' The Chronicles of Narnia series, the great lion Aslan is the only character who appears in all seven books. A fantasy representation of Christ, Aslan is written by Lewis as both unwaveringly good and undeniably ferocious.
Kafka on the Shore
In Haruki Murakami's magical realism novel Kafka on the Shore, protagonist Kafka Tamura gains the ability to talk with cats and becomes a professional cat-finder, traveling throughout the country to find and converse with missing felines.
Pet Sematary
Church, the family pet in Stephen King's deeply unsettling Pet Sematary, is one creepy kitten (although I'd argue the Cheshire Cat is still the most upsetting cat on this list). Church is the beloved cat of young Ellie Creed. When Church is struck by a truck in front of the Creed's new home in Maine, Louis Creed will do almost anything to spare his young daughter the pain of losing a beloved pet. But when a cat's nine lives run out, sometimes dead is better.
Sabriel
In the dark fantasy Old Kingdom series by Garth Nix, Sabriel ventures into the wilds of the Old Kingdom, a land where the dead won't stay dead, after her father disappears. Sabriel is joined on her journey by Mogget, a Free Magic construct who typically appears in the form of a tiny white cat.
Featured photo of Lying Cat from "Saga" via Image Comics
This post is sponsored by Open Road Media. Thank you for supporting our partners, who make it possible for The Portalist to celebrate the sci-fi and fantasy stories you love.