The Winchester brothers had a hell of a run—often literally.
For over a decade, Sam and Dean Winchester searched for their father, cheated death, and battled both angels and demons. When the show finally came to an end after 15 seasons, it was a tough goodbye for many fans.
But fear not—these books like Supernatural have all the demon hunters, witches and wizards, and urban ghost hunters fans love from the CW series.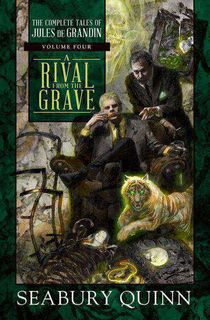 A Rival from the Grave
Before supernatural sleuths Harry Dresden, Mulder and Scully, and the Winchesters, there was Dr. Jules de Grandin.
Created by pulp author Seabury Quinn in the pages of Weird Tales magazine, de Grandin solved supernatural mysteries in the small town of Harrisonville, New Jersey.
Despite popularity that rivaled – or exceeded – Weird Tales contemporaries like Lovecraft and Robert Howard, Quinn's mysteries fell into relative obscurity. However, his chilling tales hold up remarkably well.
RELATED: 10 Books for X-Files Fans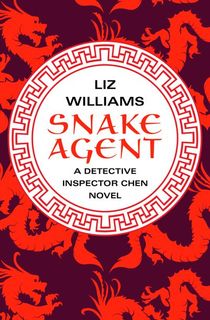 Snake Agent
The first novel in the Detective Inspector Chen series sees the titular investigator diving into a world of paranormal danger to save the soul of recently deceased teen from eternal banishment in the gates of Hell.
Fortunately, Detective Inspector Chen is more accustomed to the supernatural than most – his wife is a demon and he's solved more than a few otherworldly crimes. With its underpinnings in Chinese mythology, Snake Agent offers a unique and highly entertaining take on the urban fantasy genre.
American Ghost
Things are not going well for Thumb Rivera.
He's a college dropout whose small-time marijuana growing business has fallen apart. His roommates are scheming behind his back, his friend is conspiring to steal his girlfriend, and he's confined to his house in the backwoods of Maine.
Thumb was also recently murdered. Now, he's left with nothing to do but haunt his former housemates and try to solve the mystery of his untimely death from beyond the grave.
RELATED: 9 Scary-Good Fantasy Horror Books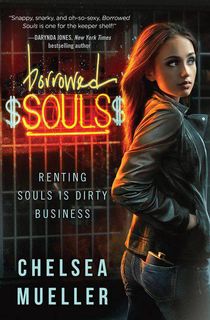 Borrowed Souls
Callie Delgado has devoted her life to keeping her ne'er-do-well brother out of trouble. But this time Callie's brother has fallen in deeper than ever before, and now his life – and her soul – are on the line.
The mob has given Callie a choice: work for them, or her brother suffers the deadly consequences. So Callie turns to an underground marketplace. In Callie's world, you can borrow someone else's soul and do all manner of sinning with the minimum of consequences.
But it comes with a price – one that Callie may not be willing to pay.
Meddling Kids
If you've ever wondered what happens to those spunky kid detectives – from Nancy Drew to the Scooby Gang – once they grow up, Meddling Kids is the answer.
In the summer of 1977, four teen sleuths and their dog stumbled into a bizarre Lovecraftian mystery that turned out to be much more mundane than they thought – or at least they remember it as mundane.
Now, years later, the surviving members of Blyton Summer Detective Club reunite to rediscover what actually happened that fateful summer.
RELATED: 7 Books Like Stranger Things to Turn Your World Upside Down
Storm Front
The first novel in Jim Butcher's long-running Dresden Files series sees the wizard-turned-private-investigator, Harry Dresden, assisting the Chicago Police Department in solving a series of grisly murders.
What he finds is a deep web of magic, the supernatural, and the mafia all intertwined in a story that is quintessential Dresden.
We Sold Our Souls
In the 1990s, Kris Pulaski was the lead guitar player and driving creative force behind Dürt Würk, a heavy metal band about to break big. Then lead singer Terry Hunt began a successful solo career, and the rest of the band fell into obscurity.
However, a sudden act of violence opens up old wounds – and old memories – for Kris, and she realizes Terry may have sold out much more than his old bandmates on his way to superstardom. Kris sets out to get the band back together and take on the man who ruined her life.
Blackbirds
The first entry in Chuck Wendig's Miriam Black series introduces readers to a woman who can see when, and, how a person will die simply by touching them.
For Miriam Black, this talent is a curse, one that makes her daily life a living hell. She long ago gave up trying to save people—that only led to their deaths.
However, when she meets a man who will die calling her name, she is forced to confront her premonitions head on or risk becoming the next victim.
Rosemary and Rue
In Seanan McGuire's October Daye series, the world of Faerie exists alongside our own – a secretive place of magic and the immortal fae.
October "Toby" Daye, the changeling child of a human and a faerie, has spent years rejecting her fae side, retreating into what she hopes is a normal life.
Unfortunately, the murder of a prominent member of the Faerie nobility pulls Toby back into a world she's tried desperately to leave behind.
RELATED: 10 Enchanting Fairy Books That Will Spirit You Away
American Gods
Neil Gaiman's award-winning epic American Gods centers around ex-con Shadow Moon.
Recently released from prison, and with few prospects, Shadow takes on the job as driver, bodyguard, and general errand boy for the eccentric Mr. Wednesday.
What follows is a dark fantastical descent into an American underbelly teeming with myth and legend, where the gods of the old world wage war with mankind's modern deities. It is a world that is as strange and enthralling as it is dangerous.
This post is sponsored by Open Road Media. Thank you for supporting our partners, who make it possible for The Portalist to celebrate the sci-fi and fantasy stories you love.
Featured still from "Supernatural" via The CW