Can't wait until Season 2 of House of the Dragon? Well, you're in luck—there's no shortage of fantasy sagas and epics about dragons. Here are nine books like House of the Dragon to tide you over as you await the next season of the HBO show!
Fire and Blood
At the top of our list is Fire and Blood, the source material for House of the Dragon.
Set 300 years before the events of the A Song of Ice and Fire (ASOIAF) series, the novel introduces readers to members of the Targaryen family when they're at their most powerful.
As the only surviving family of the fall of Old Valyria and now the only dragon keepers, the Targaryens sit at the most coveted position in Westeros: on the Iron Throne. This book explores the events of the Dance of the Dragons, and what led to the Targaryen's fall from grace.
A Song of Ice and Fire Series
This is the series that started it all, and inspired HBO's Game of Thrones. ASOIAF chronicles the journeys of House Stark, House Baratheon, House Lannister, and House Targaryen as power shifts in Westeros. Winter is coming, and no one is prepared. Full of love, loss, battle, honor, and so much more, there's no question how the epic became as iconic as it is today.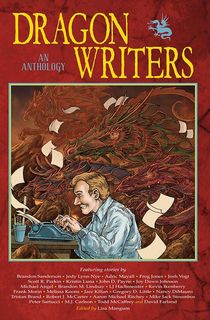 Dragon Writers
This is a stunning compilation of dragon stories written by 26 iconic authors, including Brandon Sanderson, Todd McCaffrey, and Jody Lynn Nye.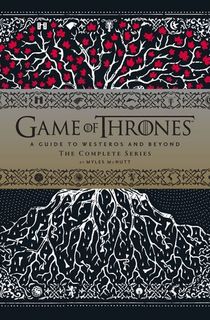 Game of Thrones: A Guide to Westeros and Beyond
Dubbed a "must-have companion for all Game of Thrones fans," this book is a deep dive into the world of the HBO show. It offers a different look at Westeros, including explorations of Northern Westeros, where the Night King reigns. Filled with beautiful original illustrations, it's the perfect addition to any GoT fan's library.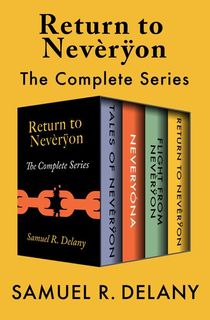 Return to Neveryon: The Complete Series
These four volumes tell the story of Nevèrÿon, a land locked in a war to end slavery. It's an epic tale following the citizens of Nevèrÿon as they overcome their circumstances to fight for the greater good and freedom.
First we meet Gorgik, an orphan forced into a life of servitude before he takes his fate into his own hands. Then we're introduced to Pryn, one of the few citizens with the ability to read, who fled home with the help of a dragon. The two find themselves fighting side by side as the chronicle continues.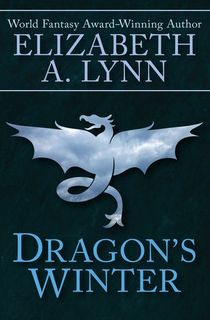 Dragon's Winter
Even dragons aren't safe from the woes of family drama. Twin brothers Karadur and Tenjiro were born to the dragon king of Ippa. But only Karadur was gifted the ability to shape-shift into a dragon, thus making him heir to the throne.
Driven by jealousy, Tenjiro steals a token that controls his brother's power. He then flees to a frozen land, only returning for the battle that will decide their kingdom's fate.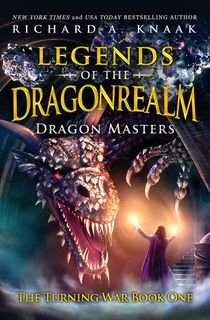 Legends of the Dragonrealm: Dragon Masters
Cabe Bedlam's grandfather already fought to free their realm from tyranny 200 years ago, but now Cabe learns that the battle didn't really go as told. A new war must be fought against the Dragon Kings, but Cabe and his fellow wizards are ready for action.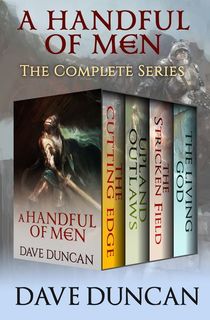 A Handful of Men
Another four-volume epic, this series takes place in the land of Pandemia, a realm of powerful emperors uniting against a tyrannical entity. Each installment follows a different ruler as the realm still struggles for stable power.
There are battles, there are prophecies, there are creatures of all kinds, and a race for power. This series exemplifies everything that makes the high fantasy genre great.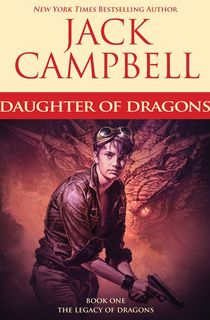 Daughter of Dragons
A pirate, dragon slayer, and master of mages, Alain joined forces with master mechanic Mari to distribute technology that had been hidden from the general public for centuries.
Now, in the sequel to Alain and Mari's story, their daughter Kira must find her own purpose in the world as she navigates growing up in the shadow of her legendary parents.
This post is sponsored by Open Road Media. Thank you for supporting our partners, who make it possible for The Portalist to celebrate the sci-fi and fantasy stories you love.