Although women in fantasy are still seen by some as mere damsels in distress, the fantasy canon increasingly features nuanced, compelling female characters who are more accustomed to doing the saving than being saved.
The following eight fantasy books celebrate kick-ass heroic women of all shapes and sizes. They prove that you don't necessarily need magic or superpowers to save the day.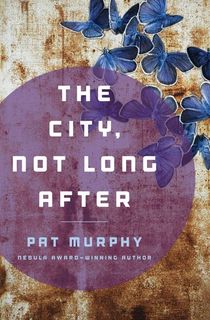 The City, Not Long After
When you decide to become an artist, the last thing you expect to do is defend the remains of a post-apocalyptic United States from a religious military general. In The City, Not Long After, a young woman named Jax arrives in the sanctuary of San Francisco.
With the general slowly remaking the country in his own image, Jax and her new allies must find a way to defend their land with nothing more than their artistic creativity.
When the odds are overwhelmingly against you, you have to find whatever means you can to save the people, and places, you care deeply for.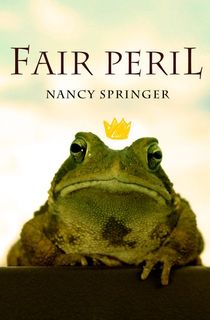 Fair Peril
Historically, fairy tales have had it out for women. They are cast as princesses to be saved, witches bent on revenge, or one-dimensional characters that serve as plot devices.
But Nancy Springer's Fair Peril turns the tables on those tales. Buffy isn't the typical fairy tale protagonist. She's volatile, divorced, and uninterested in locking lips with a frog who pleads for a kiss.
When Buffy's daughter Emily grants the frog's request and kisses him, he turns her into a prince and transports her back to his land. To get Emily back, Buffy will have to rely on all the skills at her disposal.
RELATED: 7 Day-Saving Female Superheroes from Independent Comics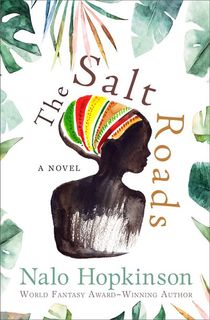 The Salt Roads
A time traveling goddess with magical powers? Check. Incredible prose by an award-winning author? You bet your paperback collection, yes!
On the island of Saint-Domingue, a group of women grieving after burying a stillborn baby accidentally release Ezili, the goddess of sexual desire and passionate love, into the world.
She travels throughout history, through different bodies, and touches the lives of three influential women. In this story, the gods have a purpose for us all, and it's up to us mortals to make the most of it.
The Shining Girls
One might refer to her as "the girl who lived," but she probably prefers being called Kirby Mazrachi. Her alleged killer, time traveler Harper Curtis, is a time traveling hunter of "the shining girls"—young women who have incredibly bright futures that he must consume.
Kirby takes this in stride, she's a survivor in every possible sense of the word. She doesn't retreat from adversity; she doesn't give herself excuses to back down; she sees that there is a true evil that must be vanquished and goes out to settle an old score.
Kirby might not be the hero we expected, but she's the one we probably want.
RELATED: 6 Unique Time Travel Books
Sleeping Giants
Kids often stumble, sometimes literally, into trouble. They don't realize how big the world is and how complicated it can often be.
Rose Franklin begins her journey at a young age, falling into a hole in the Earth and landing on a giant metal palm. And that's just the beginning!
Rose grows up with this crucial experience as she becomes a highly respected and intelligent physicist—part of a team that is determined to figure out what exactly that hand was, and the meaning behind it.
When she begins her investigation to find the rest of the body, she opens up a can of worms that envelops the whole world. Some people don't want to dig up the mysterious metallic body that somehow is buried in the earth—but Rose understands that even just finding the truth to these many questions can, and will be, worth it.
The Bone Clocks
Most people don't wake up one day and decide they're going to save the world from immortal wizards fighting a battle for the sake of all humanity.
Holly Sykes certainly didn't expect her world to change so drastically after she walks in on her boyfriend with her best friend.
When she realizes that her childhood symptom of hearing voices, or what she refers to as "the radio people", has brought more attention than she would have liked, Holly is thrust into a war of the actual ages between two factions of mystical beings.
Not only does she have to pick a side, she has to figure out when the final fight begins.
A Wrinkle in Time
Not all heroes can be, and should be, Wonder Woman. Some are people we see every day, people who are normal in many ways. Meg is heroic with the skills that she has and that speaks volumes over any one action. She's the most human of heroes.
When she finds out that her father is trapped on the planet Camazotz, she leads the way to rescue him. She's the one who's angry at her father when they leave her brother behind. She's the one who realizes that decisions can sometimes be difficult and goes back to save him because she knows she's the only one who can.
RELATED: The Re-Read: A Wrinkle in Time
A Song of Ice and Fire series 
A Game of Thrones
When you play the game of thrones, you either win or you die a horrific death that can only be considered over-kill. Just ask the Starks.
For every warrior male destined to defend the North, there is a clever woman in waiting, allowing the big picture to develop. Sansa and Arya Stark grew up overnight when their father was killed.
From that point, they understood that they had agency—they had the power to influence the world around them. Sansa may not play the game with a sword and shield, but she understands her strengths and uses it to the advantage of her and those around her.
Arya might grow up to be ... aggressive, but she is laser focused on righting the wrongs of her family.
RELATED: 9 Sagas to Keep You Satisfied Until The Winds of Winter Release Date
This post is sponsored by Open Road Media. Thank you for supporting our partners, who make it possible for The Portalist to celebrate the sci-fi and fantasy stories you love.