With over 100 works to his name, Alan Dean Foster is one of the most prolific American writers of fantasy and science fiction. His works include several series, standalone works, and novelizations and stories set in the well-known worlds of franchises such as Alien, Star Wars, Star Trek, and Terminator.
Foster was born in New York in 1946, and raised in Los Angeles. He has loved science fiction since he was a boy. His father shared an interest in the genre, and Foster grew up with no shortage of science fiction books around the house.
Foster sold his first short story in 1968, and his first novel, The Tar-Aiym Krang, in 1970. Several books would follow, and one caught the eye of George Lucas. As a result, Foster ghostwrote the novelization of the first Star Wars film. It would be the first of many of Foster's books set in the Star Wars universe.
He would also go on to write the novelizations for Star Trek, The Chronicles of Riddick, and two Transformers films, among others; he's also written multiple nonfiction works about film and science. His original fiction spans the genres of fantasy, science fiction, contemporary fiction, horror, detective fiction, and westerns.

If you're curious about Alan Dean Foster's expansive and fascinating books, but you're not sure where to start, we've got you covered! We've rounded up nine of the best Alan Dean Foster works, including sci-fi, fantasy, historical fiction, and a memoir recounting a few of his fascinating travels.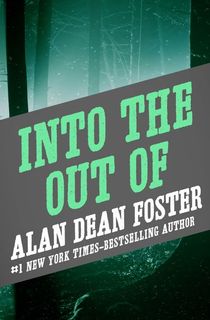 Into the Out Of
When the world is under threat of attack, its only hope is a disparate and unlikely trio. Spearheading this rescue effort is Olkeloki, an African elder with a connection to this world, and to the spirit world that this threat is emanating from. This covert invasion is being carried out by small and mischievous spirit creatures known as the shetani.
If Olkeloki has any hope of saving the world, he must recruit a government agent, and a high-spirited young woman. If they fail, the world will never be the same.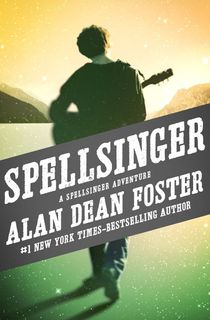 Spellsinger
When a college student is transported through an interdimensional portal, anything goes. This first book in Alan Dean Foster's eight-book Spellsinger series finds Jonathan Thomas Meriweather as an average college student.
Once he crosses through the portal, however, he finds himself laced with magic, in a world where animals can talk. Jonathan learns to play an instrument called a duar, and manages to conjure a magical force, one that could save the world that he finds himself in, and the world that he left behind.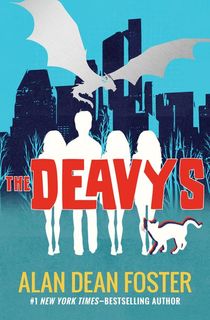 The Deavys
No one's family is normal, but the Deavys are especially unique. In fact, they're considered non-Ord, or Non-Ordinary, for their magical abilities.
Simwan and his younger sisters are far more focused on learning magic in school than they are on mathematics. Despite this, Simwan's life isn't going badly. However, when someone steals a bottle of Truth, a substance that the Deavy matriarch's life depends on, the family's life is upended.
It's up to them to find the Truth, and that may lead them to a very dark place.
Related: Listen to an Audio Excerpt from Alan Dean Foster's The Deavys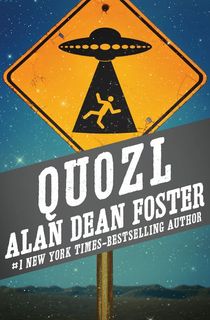 Quozl
Asian carp, European starlings, and Burmese pythons are among the few invasive species that have had adverse effects on the ecosystem once they were brought into the United States. The Quozl are no different—but they come in peace.
This race of extraterrestrial rabbits have a tendency to reproduce like, well...rabbits. Some have left their overpopulated home world in favor of a new home, and they find a lovely new planet that they name Shiraz.
However, as they've just settled into their new home, they realize that the planet is already inhabited—and that the Shirazians are in the middle of a brutal conflict that the locals call 'World War II.'
RELATED: 13 Science Fiction Books That Will Tickle Your Funny Bone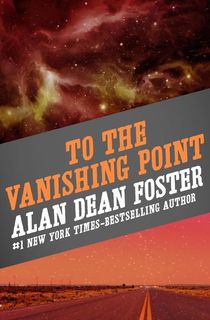 To the Vanishing Point
When the Sonderberg family depart on a road trip and kindly pick up a hitchhiker, they find themselves traveling into an alternate dimension. The hitchhiker that they picked up is actually an alien—and if the Sonderbergs have any hope of saving the world, they need to help her.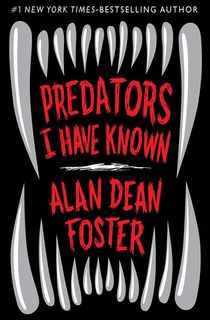 Predators I Have Known
This memoir is a recollection of the dangerous predators that Alan Dean Foster has encountered throughout the course of his travels. Over the last four decades, his adventures have taken him all over the world in search of evasive and deadly beings.
The species that he has crossed paths with range from the smallest of insects to some of the largest mammals in the world. He discusses riding elephants across the plains of central India, and diving with great white sharks off the coast of Australia, drawing the reader into the reality of danger in the wild.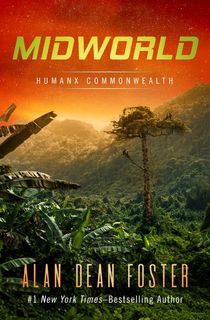 Midworld
When faced with the prospect of being colonized, the inhabitants of a rainforest planet must make a harsh decision. Midworld is home to a primitive society whose existence emphasizes the importance of living in balance with the world around them.
However, when a human company that neither knows of nor cares about Midworld's environment arrives, the villagers face a question: should they help these new arrivals, or fight to protect their planet?
Born, an inhabitant of Midworld, chooses to guide Jan and Logan, two humans. Born doesn't realize that in doing so, he puts Midworld on the path to chaos.
RELATED: Midworld: The Alan Dean Foster Novel That May Have Inspired Avatar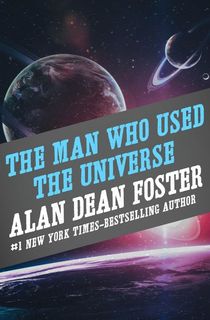 The Man Who Used the Universe
Kees vaan Loo-Macklin was once at the very top of the criminal underworld. One day, he gave it all up, walking the straight-and-narrow and acting as a common member of Evenwaith.
This interest in a normal life seems to fade fast as Loo-Macklin reaches out to dangerous and powerful adversaries, an alien race called the Nuel. While he seems to be working toward peace, no one really knows what Loo-Macklin is after, and whether he's working in his own interests or the interests of the galaxy.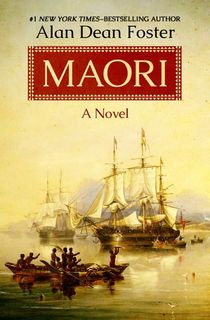 Maori
Set in the nineteenth century, this novel follows a young man that looks for fortune—and finds conflict.
Robert Coffin leaves his wife and infant son in favor of the South Pacific port of Kororareka, an island primarily populated by the native aboriginal people. Coffin begins to build a successful career as a merchant, finds a healthy respect for the Indigenous people, and falls into the arms of an Irish woman.
However, the sudden arrival of his wife and infant son shifts the balance of Coffin's new life. These issues are complicated by the mounting tension between the aboriginal tribes and the "pakehas", or the white inhabitants of New Zealand.
[via Writerswrite.com; Alandeanfoster.com]
This post is sponsored by Open Road Media. Thank you for supporting our partners, who make it possible for The Portalist to celebrate the sci-fi and fantasy stories you love.