Widely considered to be a pioneer in sci-fi, Vonda N. McIntyre was a prolific writer, a teacher, a biologist, and an avid crocheter.
Born in Louisville, Kentucky, her family moved to Seattle when Vonda was a teenager. Her interest in science fiction was piqued at a young age.
McIntyre founded the Clarion West Writers Workshop in 1971, a speculative fiction workshop that has gone on to feature teachers such as Octavia E. Butler and George R.R. Martin.
In 1973, McIntyre won her first Nebula Award for the novelette "Of Mist, and Grass, and Sand." She published her debut novel, The Exile Waiting, in 1975. Her novel Dreamsnake, which included the contents of "Of Mist, and Grass, and Sand", was published in 1978; it won both the Hugo and Nebula Awards. Both the novelette and Dreamsnake tell the story of a young healer who uses genetically altered serpents to deliver healing venom.

RELATED: 10 Nebula Award-Winning Books by Female Authors You Should Read

McIntyre is also well-known for her Star Trek novelizations. She was a long-time fan of the show, and wrote a script that would become an original Star Trek novel, The Entropy Effect, in 1981. She would go on to write novelizations for Star Trek II: The Search for Spock and Star Trek IV: The Voyage Home, as well as Star Wars: The Crystal Star in 1995 (though with Disney's striking down of the old Expanded Universe, this book is no longer canon).

McIntyre passed away in 2019, but her work has left a lasting impact on the science fiction landscape, and her influence is honored through Vonda N. McIntyre Memorial Scholarship, which supports women and people of color interested in attending Clarion West. If you're unsure of where to start with reading McIntyre's expansive body of work, we've got a round up of some of her most inspiring works.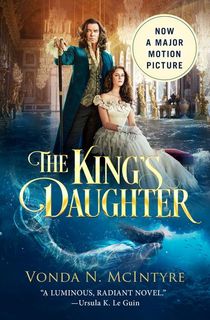 The King's Daughter
Winner of the Nebula Award, this novel is set in 17th-century France, in the court of Louis XIV. In the 50th year of his reign, Louis XIV sends his natural philosopher on a quest for a source of immortality.
A low-ranking member of the king's court, Marie-Josephe finds herself questioning her loyalties as the king searches for a sea monster he believes is the secret to everlasting life.

RELATED: 5 of the Most Elaborate Alternate History Books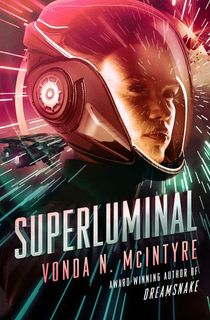 Superluminal
In a reality where humans have adapted to coexisting with marine life, as well as adapting to the challenges of inter-dimensional travel, three voyagers find themselves tangled in a mystery.
Their work has altered the known order of the universe. It's up to them to work out how to fix it, and how to keep this shift from upsetting the natural order.

RELATED: 8 Stories of Feminist Travels in Time and Space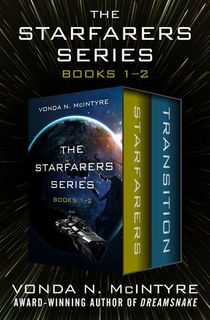 The Starfarers Series Books 1–2
The first book of this saga, Starfarers follows the Alien Contact Team—physicist Victoria Fraser MacKenzie, geneticist Stephen Thomas Gregory, alien contact specialist J.D. Sauvage, and geographer Satorish Lono—as they prepare for an unprecedented voyage.
In this second book in the saga, the Starfarer grows nearer to its departure for Earth's first interstellar voyage. However, this mission couldn't be occurring at a more crucial time in Earth's history. Just as the crew prepares for their launch, EarthSpace cancels the Starfarer's voyage.
With their mission at a stand-still and its future uncertain, the crew comes to a natural conclusion: it's time to steal the starship.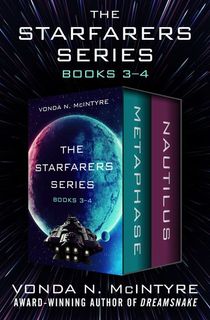 The Starfarers Series Books 3–4
The third book in this saga, Metaphase, finds the crew of the Starfarer working to recover the ship from mechanical issues and sabotage. However, even as they contend with these mechanic issues, they're also on the verge of their first contact with a reclusive alien squidmoth.
The final book in the Starfarers saga, Nautilus, finds J.D. Sauvage and the First Contact crew on the verge of communing with alien intelligence. The team is desperate to join Interstellar Civilization, which Earth has been denied access to for some time.
Not only must the crew convince the representatives that Earth is worthy of this acceptance despite its violent past, but they must do it quickly—the cosmic path that can lead the Starfarer home is disappearing. The success of this mission will have consequences not only for the crew, but for all of humankind.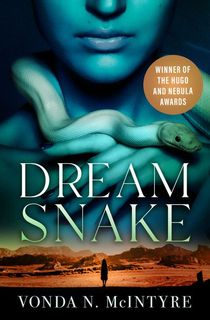 Dreamsnake
Winner of the Hugo and Nebula Awards, this novel follows a young woman on a journey to recover her healing powers. When Snake is summoned, she travels with three genetically modified serpents. She distills venom from the two of them for medicine.
The most valuable of all three is the dreamsnake, a serpent whose bite can ease both the fear and the pain of death. When the dreamsnake is killed, Snake's powers as a healer are put in jeopardy. Her only hope is to find another, and those efforts are hampered by two of her most avid followers.
The Exile Waiting
The first of McIntyre's novels, this book is set on a post-apocalyptic world in which Center, a domed city, is in the control of slave-owning families. Their stranglehold on the city's economy and resources has placed the citizens Center in a restrictive state.
Mischa is a 13-year-old thief that struggles to support her family. When she defends her brother from aliens that have come to sap the Earth of its resources, she finds herself in the foundations of the Center, caught in the invaders' crosshairs, and stunned to learn the secrets of her home.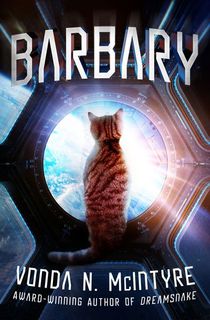 Barbary
The inhabitants of the orbital space station, the Einstein, are preparing for the arrival of two separate entities. Not only is the first alien spacecraft to grace the solar system on its way, but twelve-year-old Barbary is moving to Einstein from Earth—and she's bringing a secret with her.
The Entropy Effect
The Starship Enterprise is tasked with the transport of a dangerous and brilliant physicist: Dr. Georges Mordreaux. He's been accused of killing people that he promised to send back in time.
When Mordreaux manages to escape, he breaks onto the bridge and murders Captain James T. Kirk. It's up to Spock to go back in time and stop the tragedy before it can occur. Not only does Kirk's life hang in the balance, but Spock must protect the fabric of time, too.
Flyers
Two linked stories by McIntyre come together in this audiobook collection. One story, "Wings", was nominated for both the Hugo and Nebula Awards.