From high camp hijinks, to mind-bending time travel exploits, to surprisingly profound emotional beats, when Doctor Who is at its best, it hits all the right buttons. But now that season 12 of Doctor Who has ended, fans have an interminable wait for season 13. Thankfully, these books for Doctor Who fans will entertain Whovians while they wait for the TARDIS to return.
Scratch that wibbly-wobbly, timey-wimey itch with these ten terrific reads, from books set in the Who universe to other sci-fi series that will delight fans.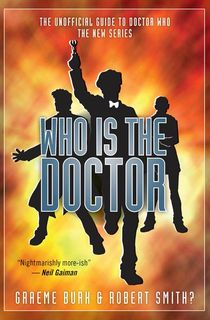 Who Is the Doctor
While it took some time to find its footing, the return of Doctor Who in 2005 has certainly shown its staying power.
The genre-and-convention defying series simultaneously honored the long and varied legacy of Doctor Who while charting new territory and discovering its own voice.
Who is the Doctor is the definitive resource on the new Doctor Who. Covering the first six seasons of the revival series, the book features in-depth analysis, history, and detailed episode guides. A must read for any Whovian.
The Eyre Affair
Set against the backdrop of an alternate history Great Britain circa 1985, The Eyre Affair features a world where time travel and cloning have become commonplace, and literature is a decidedly more interactive pursuit.
Readers can literally step into their favorite books and experience the worlds. However, when someone begins kidnapping literary figures – including Jane Eyre – it falls on Thursday Next, an operative specializing in literary detection, to solve the crimes.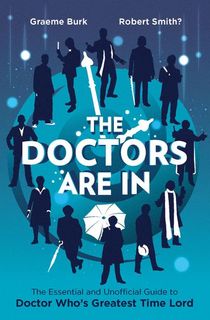 The Doctors Are In
Between the original Doctor Who series and the 2005 series, fans have enjoyed over forty years worth of time-traveling, universe-saving adventures.
From the anti-heroic to the zany (and everything in between), the Doctor has taken many, many forms since the character's introduction in 1963.
The Doctors Are In is an in-depth look at each of the Doctor's incarnations – who they are (both in front of the camera and behind it), how they came to be, and how they continue to evolve. The guide is an ideal read for fans of the series looking to learn as much as possible about everyone's favorite enigmatic Time Lord.
RELATED: The 13th Doctor Can Teach Us a Lot About Being Human
The Hitchhiker's Guide to the Galaxy
There's nothing quite like the unabashed sci-fi absurdity of The Hitchhiker's Guide, which was penned by Doctor Who script editor Douglas Adams.
The story centers around the misadventures of mild-mannered everyman Arthur Dent, who escapes Earth with a researcher for an intergalactic travel guide moments before the planet is destroyed to make way for an intergalactic freeway. Galaxy-spanning adventures ensue.
All Systems
A sentient (and hilariously sardonic) security android who refers to itself as "Murderbot," distant planets, space faring adventure, and a motley team of scientists – what's not to love about All Systems Red?
This award-winning novella from Martha Wells is a must read for any sci-fi fan. It centers around a research team whose security droid unknowingly gains sentience.
When a nearby mission goes dark, it's up to the scientists and their newly self-christened Murderbot to get to the bottom of the mystery.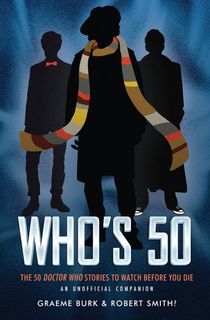 Who's 50
2013 marked the fiftieth anniversary of Doctor Who. To celebrate, Whovian experts pulled together this companion guide featuring fifty Doctor Who episodes that are a must for every fan.
Covering all the disparate and delightful corners of the Doctor Who universe, Who's 50 also features a host of trivia, behind-the-scenes tales, and connections to other aspects of Who lore.
RELATED: Doctor Who Christmas Specials, Ranked in Order of Greatness
Where the Hell Is Tesla
If you're a fan of the Doctor's wackier misadventures, Where the Hell is Tesla? is right up your alley.
Where the Hell is Tesla? is a pure sci-fi romp centering around Chip, a guy who discovers Nikola Tesla's lost journal and suddenly stumbles into a mind-bending multiversal adventure.
With a healthy dose of time travel, inter-dimensional antics, and, of course, an appearance or two from Nikola Tesla, this is a gleeful sci-fi adventure.
RELATED: 15 Great Time Travel Movies Worth Being Present For
Paper Girls Vol. 1
It's 1988 and a group of newspaper delivery girls are making their rounds in the early morning hours after Halloween.
When the girls stumble into a mystery fueled by seemingly alien technology, they are unwillingly pulled into a time-hopping adventure with the fate of the world – and time itself – hanging in the balance.
RELATED: 9 Groundbreaking Graphic Novels and Comic Book Series
Doctor Who: A Brief History of Time Lords
A Brief History of Time Lords is the definitive account of the history of Gallifrey and the enigmatic Time Lords.
The Time Lords have witnessed the entire history of creation; designed technologies that defy the laws of space and time; and been both a benevolent force for the greater good and a catastrophic – if unintentional – driver of destruction.
In this volume, Whovians can finally delve into the true story of the Doctor's home planet and the civilization it birthed.
Doctor Who: Shada
In some corner of the multiverse exists an alternate reality where Douglas Adams scripted this Doctor Who story and it was produced to great acclaim. Unfortunately, that is not the reality we live in.
However, we do happen to exist in one where Douglas Adams wrote an unproduced script for Doctor Who and Gareth Roberts turned that into a novel.
Shada features a Time Lord hiding among the doddering elderly professors of Cambridge, an incredibly Gallifreyan tome, and a plot to impress coeds that could result in the subjugation of the universe. In other words, it's pretty standard fare for both Doctor Who and Douglas Adams.
RELATED: 10 Hilarious Douglas Adams Quotes
This post is sponsored by Open Road Media. Thank you for supporting our partners, who make it possible for The Portalist to celebrate the sci-fi and fantasy stories you love.
Featured still from "Doctor Who" via The BBC