Theodore Sturgeon may not be the biggest name in science fiction, but his influence on the genre cannot be overstated. Star Troopers author Robert Heinlein considered him a best friend. Kilgore Trout—Kurt Vonnegut's famous protagonist—was reportedly modeled after him. Meanwhile, Grand Masters like Samuel R. Delany and Harlan Ellison have cited Sturgeon as a major source of inspiration, and Stephen King called him "one of the greatest writers of science fiction and fantasy who ever lived." So how exactly did Sturgeon leave such a large footprint?
Throughout his lifetime, Theodore Sturgeon published over 200 short stories and books, winning Hugo, Nebula, and World Fantasy Awards along the way. Though his final work, Godbody, was released posthumously in the mid-80s, he published the bulk of his original novels between 1950 and 1961. While Sturgeons' prolificacy was impressive, it wasn't what earned him the respect of his peers—rather, it was his humanist approach to science fiction. With his radical ideas about sexuality, gender, and human psychology, he wrote socially-conscious genre fiction that was both entertaining and thought-provoking.
If you're looking to dive into the Sturgeon canon, this list is the perfect place to start. Below, you'll find all six of his novels—and one collection of his best short stories—that showcase the literary flair and creative vision that made him one of science fiction's greatest authors. Learn more about Sturgeon by listening to him speak at Lunacon 15, where he was the guest of honor in 1972, here.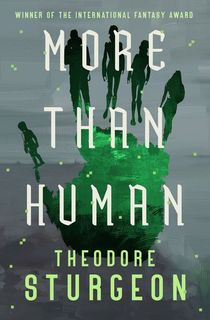 More Than Human
Though people believe Lone is an idiot, he's actually one of the most gifted people in the world—a man who can infiltrate the minds of others. When he stumbles across a young telekinetic, a genius baby, and pair of teleporting twins, his life of isolation is turned on its head. Gerry Thompson, a visionary sociopath with telekinetic abilities of his own, takes the wayward group of misfits under his wing, uniting them into one super-being. As they come into their collective power, will Gerry's "Gestalt" usher in a new era of humanity—or destroy the world altogether?
With prose reminiscent of Ray Bradbury's, and profound insight into human loneliness and identity, Sturgeon's novel won the 1954 International Fantasy Award and was a nominee for the "Retro Hugo."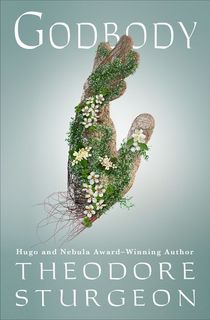 Godbody
Godbody's titular character is a Messianic figure whose surprise arrival shakes up a quaint New England town. His preachings touch the hearts of every resident—even the criminals—and open their eyes to a way of living that promises a brighter, more compassionate future. But while he converts many people to his cause, he also earns his share of enemies, and his departure comes far too soon.
The novel—published in 1986, after Sturgeon's death the year before—may sound like your typical bible parable, but it's far from it. As in all of his work, Sturgeon's philosophical arguments are accompanied by explicit sex scenes that would make any Sunday school teacher blush.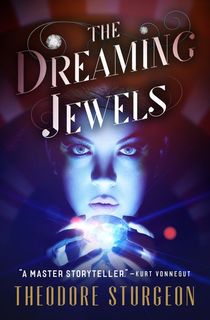 The Dreaming Jewels
Sturgeon's novel debut came in 1950 with The Dreaming Jewels, and later became a contender for the "Retro Hugo." It centers around eight-year-old Horty and his jack-in-the-box sidekick, Junky, after they've run away from home. Having spent years in an abusive household, Horty finally gets the slice of childhood paradise he deserves: a carnival refuge that is populated by people as "freakish" as him. The "Maneater" runs the show, though his involvement is a charade that masks his true intentions. Unbeknownst to everyone, he's out to find "dreaming jewels"—space crystals of great power—and there's a reason he's let Horty and Junky join his troupe.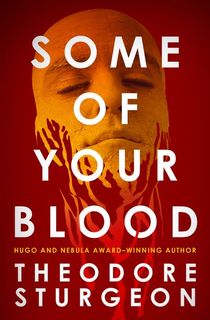 Some of Your Blood
George Smith has spent three short months in a mental institution as punishment for assaulting an Army officer. With his release just around the corner, Dr. Phil is determined to uncover the root of the man's behavior. Once George begins to write his autobiography, per Phil's instructions, Phil begins to understand the source of his patient's madness—a terrible childhood, a tragic love affair, and a disturbing secret. But the more Phil learns about his charge, the more he realizes George is far sicker than he could have ever imagined...
RELATED: 11 Scary-Good Sci-Fi Horror Books
Classifying Some of Your Blood isn't easy. It's not science fiction or a vampire novel, per se, but it isn't a dark psychological thriller either. It's simply something that is thoroughly—and indisputably—Theodore Sturgeon.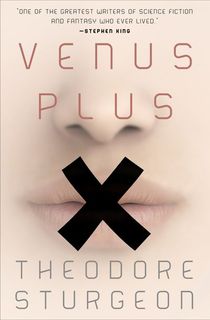 Venus Plus X
Charlie's average life is forever changed when he's swept into a not-so-average universe. Ledom is light years ahead in terms of its social, technological, and biological developments—which have eradicated pollution, eliminated poverty, and brought a lasting peace. Most incredible of all, however, is Ledom's sexless population in which "male" and "female" do not exist. As an outsider, Charlie is blown away by the differences between this world and his own. But what seems utopic on the surface is actually deeply flawed underneath. Published in 1960, Venus Plus X stands alongside sci-fi novels like The Left Hand of Darkness for its brave commentary on gender dynamics and sexuality.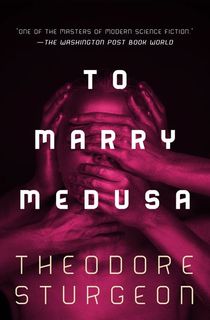 To Marry Medusa
Once a degenerate without an income, but with plenty of vices, Gurlick is now the most powerful man in the universe. While eating a dinner of stolen trash, he unknowingly consumes the spore of an alien hive mind. As the new host to "Medusa," Gurlick becomes the puppet of its master plan: to assimilate every Earthly organism into its collective consciousness. Suddenly, Gurlick is presented with the choice to resist Medusa's orders, or become the definitive player in a scheme that will change humanity forever. Sturgeon intersperses Gurlick's story with vignettes about other characters, painting a portrait of the human race that is well-rounded, but not always flattering.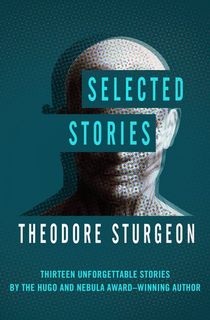 Selected Stories
Sturgeon was most famous for his short stories and novellas, many of which are featured in this collection. The protagonist of "The Man Who Lost the Sea" sees his life flash before his eyes after crash-landing on Mars. "Slow Sculptures"—a Hugo and Nebula Award winner—follows the profound exchange between a disillusioned scientist and his breast cancer patient. Other stories feature a world approaching nuclear annihilation, a deadly romance, and a bulldozer on the warpath. Each is a showcase of Sturgeon's poeticism and vivid imagination, which helped elevate science fiction to new heights.
RELATED: Sci-Fi Short Stories You Can Read Over Your Lunch Break
This post is sponsored by Open Road Media. Thank you for supporting our partners, who make it possible for The Portalist to continue publishing the history stories you love.
Featured photo of Theodore Sturgeon: Alchetron