The original Star Trek series might have lasted only three seasons from 1966 to 1968, but its cultural impact is undeniable. From that first episode, "The Man Trap", have spawned decades' worth of television series and 13 films (with another in production). So many of the cast and characters have achieved mainstream fame, like Leonard Nimoy's Spock and George Takei's Sulu.
None have had a bigger impact, however, than William Shatner's Captain James Tiberius Kirk. In fact, when viewers and critics first tuned into Star Trek: Next Generation nearly 20 years later, they still lamented the absence of such a charismatic leader. (Fortunately, they grew to love the more cerebral Picard, too.)
So, why did the original series get canceled after just three seasons? How did it become the phenomenon it is today? In a series of illustrated memoirs cowritten by Chris Kreski, William Shatner shares his recollections of the triumphs and tribulations that led to the Star Trek we know today.
For fans of Star Trek: The Original Series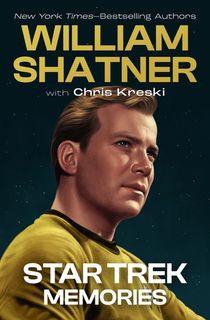 Star Trek Memories
Star Trek Memories, which includes more than 120 photographs and illustrations, focuses on the original TV series. Shatner takes the reader through the show's creation, a look behind the scenes of its best episodes, and its cultural influence. The book isn't all roses, though, of course. Shaky ratings saw the show canceled after three seasons, and Shatner isn't afraid to talk about the failures and dramas that came with trying something so innovative.
For Star Trek movies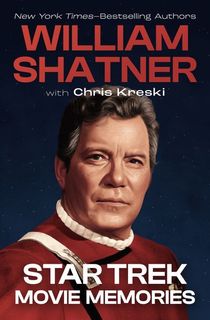 Star Trek Movie Memories
As the name implies, Star Trek Movie Memories takes readers behind the scenes for the first six Star Trek movies. Shatner has a particularly insightful viewpoint on Star Trek V: The Final Frontier, because he not only cowrote the story but also directed the film. In this memoir, he relates many of the nightmares he faced during production of that film, as well as some of the backstage politics and more fascinating moments from the other films. For example, did you know that Eddie Murphy was originally set to be Captain Kirk's love interest in Star Trek IV?
If you want to know more about the making of the Star Trek movies, as well as how the various creators feel about one another today, you can't do much better than the captain's log. Like the TV-focused version, Star Trek Movie Memories offers photographs and illustrations that really bring these stories to life.