In honor of Pi Day—celebrated annually on March 14th, or 3.14—we're recommending seven great books that celebrate the beauty of math and physics. Whether they're looking back at influential thinkers from history or examining the way numbers impact us every day, these books about math and physics make complicated concepts accessible and will change the way you look at the world.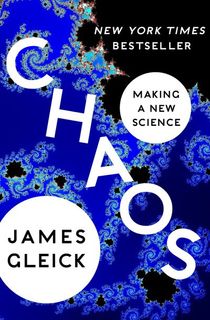 Chaos
This Pulitzer and National Book Award-nominated book helped make chaos theory accessible when it was first published in 1987. The influential book vividly recounts the discovery of chaos theory and the butterfly effect, and explores how these complex theories impact every aspect of our lives. The bestselling book left an enduring imprint on our everyday relationship to science, and on pop culture. Gleick's explanation of chaos theory notably inspired Michael Crichton's 1990 sci-fi novel Jurassic Park.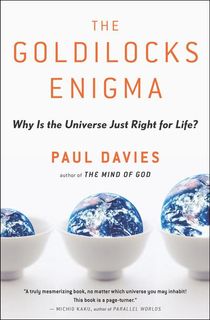 The Goldilocks Enigma
The Goldilocks Enigma is a nonfiction book by cosmologist and physicist Paul Davies that contends our Universe won a cosmic jackpot that allowed for it to be 'just right' to create life (much like Goldilocks' porridge that was 'just right'). Davies looks at the multiverse theory, intelligent design, and the anthropic principle to explore how life in the Universe came to be.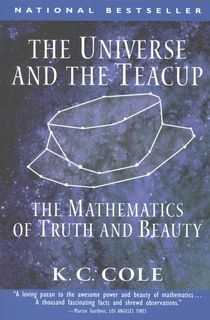 The Universe and the Teacup
In this surprisingly accessible, beautiful book, K.C. Cole explores the ways mathematics touches every aspect of our lives. Cole looks at everything from significant mathematicians through history to huge cultural touchstones like the O.J. Simpson trial to reveal the tangible ways math impacts all of us.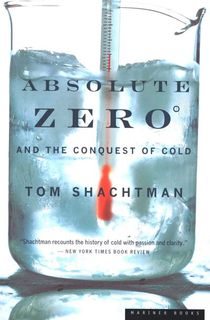 Absolute Zero and the Conquest of Cold
Another book that brings mathematical concepts vividly to life through examining historical figures, Tom Shachtman's Absolute Zero and the Conquest of Cold is an adventure science story for the ages. Shachtman looks at how the study of cold and humanity's attempts to harness and mitigate the power of cold have changed the way we relate to the world around us.
RELATED: Jack Parsons: A Pioneer of Rocket Science and His Bumpy Road to Fame
Hidden Figures
The inspiration for the Oscar-nominated 2016 movie of the same name, Hidden Figures looks at the real-life black women who worked as 'human computers' at NASA from the 1930s through the 1960s. Margot Lee Shetterly's book highlights the accomplishments of women like Katherine Johnson, Dorothy Vaughan, Mary Jackson, and Christine Darden, who all contended with sexism and segregation within NASA. Their calculations were instrumental in putting humans on the Moon and in improving supersonic flight.
Astrophysics for People in a Hurry
In his latest popular science book, Cosmos' Neil deGrasse Tyson makes complex concepts like black holes digestible for the everyday reader. Fueled by Tyson's obvious passion for the Universe and for making astrophysics accessible and exciting to non-scientists, Astrophysics for People in a Hurry will open your eyes to the beauty and mystery of the Universe.
Euclid in the Rainforest
This autobiographical book by mathematician Joseph Mazur looks back on adventures he had as a young man. As Mazur recounts his time in Venezuela, Turkey, and at Columbia University, he uses his own history as a means to discuss the real-life applications of logic, reality, and probability.
A Brief History of Time
Widely considered to be a masterpiece, the late, great Stephen Hawking's 1988 popular science book A Brief History of Time was written to be enjoyed by readers with no previous knowledge of cosmology. In it, Hawking explores some of the most profound and compelling questions raised by physics. He discusses the nature of space and (of course) time to explore the history of the Universe and ask questions about its future. Although many of the theories explored in the book can be hard for the non-scientific mind to conceptualize, Hawking wonderfully illuminates the secrets of our existence.