I've been reading for as long as I can remember. In fact, my earliest memories are of my grandmother reading fairy tales aloud to me before bed. Everything was so simple and magical back then! And now that I'm in my early twenties, nothing brings that rush of endorphins and childlike wonder back quite like a fun, adventure-filled middle grade book.
Whether you're a middle grade reader looking for recommendations, or a tired adult seeking an escape to simpler times, here is a great list of middle grade fantasy and sci-fi novels for you to check out!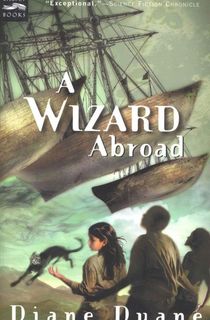 A Wizard Abroad
So much for a vacation abroad. When Nita's parents send her off to stay with her eccentric aunt in Ireland, the young wizard expected a respite from magic — not to find herself in a dangerous battle against monstrous creatures from Irish mythology.
Fitting for fans of lengthy fantasy series, A Wizard Abroad is part of the Young Wizards series, which has 10 adventure-filled volumes.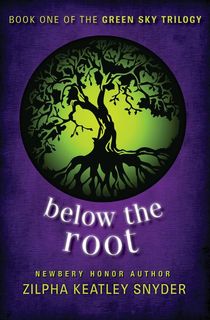 Below the Root
At thirteen, Raamo has rarely doubted the wisdom of the Ol-zhaan, the unquestioned rulers of the Green-Sky planet. Yet after he is chosen to become an Ol-zhaan, he begins to discover that the world of Green-Sky is not what it seems.
First published in 1975, this sci-fi trilogy has been adapted into an 8-bit computer game.
RELATED: 11 Young Adult Fantasy Books to Cast a Spell on Readers of All Ages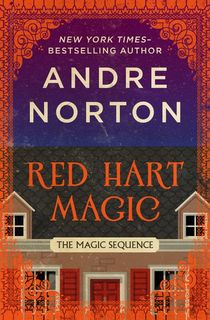 Red Hart Magic
Chris and Nan are new stepsiblings who despise each other. But when they find themselves in the same dream—living inside the Hart Inn in seventeenth century England—and stumbling across vast dangers, they must set aside their differences and find a way to work together.
Red Hart Magic is an installment of Andre Norton's Magic series.
Amari and the Night Brothers
Following her older brother's mysterious disappearance, Amari discovers a briefcase in his old closet that changes her life forever. This paranormal debut follows a young Black girl who is thrust into a hidden, magical world and is nominated to be a trainee for the elusive Bureau of Supernatural Affairs.
From a cutthroat magical competition against the nation's wealthiest kids, to an evil magician threatening the whole supernatural world, Amari and the Night Brothers promises a tale full of heart and determination.
RELATED: Afrofuturism, Africanfuturism, and Writing Black Futures
City of the Plague God
When Nergal comes looking for him, Sik discovers two things: 1) he's immortal, and 2) he's in deep trouble. With powerful allies by his side, Sik seeks to retrieve the Flower of Immortality to save Manhattan from being wiped out by disease.
City of the Plague is a high-stakes contemporary adventure steeped in ancient Mesopotamian mythology.
RELATED: 20 Notable Fantasy Books Starring Teens With Magical Abilities
Dragon Mountain
At summer camp, 12-year-old Billy Chan and his fellow campers accidentally stumble upon powerful warrior dragons who've been trapped within the mountain since an epic battle. Now, they must set off on a dangerous quest to save the dragon and human worlds from destruction.
Humorous and action-packed, Dragon Mountain is bound to appeal to fans of Beast Quest and Percy Jackson.
Dragon Pearl
Dragon Pearl follows the adventures of 13-year-old Min, who comes from a long line of fox spirits. In an effort to clear her brother's name, she embarks on a quest involving gamblers, pirates, and vengeful ghosts.
Combining magical elements against a sci-fi backdrop, Dragon Pearl is an exciting space opera based on Korean mythology.
Eva Evergreen, Semi-Magical Witch
Eva Evergreen, a semi-magical girl, is determined to earn the rank of Novice Witch before she turns thirteen years old. If she doesn't, she'll lose her magic forever.
Perfect for fans of Kiki's Delivery Service, this middle-grade witch book promises to be a wholesome ray of sunshine.
Ghost Squad
When Lucely and her best friend accidentally summon dangerous forces, they must join forces with a witch grandmother and a tabby cat to reverse the curse and save the town.
With the family dynamics of Coco and action-packed adventure of Ghostbusters, Ghost Squad is set to deliver a tale that's thrillingly spooky and heartwarming.
Healer of the Water Monster
During his stay in his grandmother's mobile summer home, Nathan finds something extraordinary in the nearby desert. A Holy Being from the Navajo Creation Story — a Water Monster — who needs help.
Set to be released in May 2021, The Healer of the Water Monster is a moving story about a seemingly ordinary boy finding courage.
Lalani of the Distant Sea
This middle grade fantasy follows Lalani, a young island girl who unintentionally endangers her village and sets out across the distant sea in search of a solution.
Drawing inspiration from Filipino folklore, Lalani of the Distant Sea boasts a landscape of unique magical creatures. It also illustrates the importance of community and bayanihan.
RELATED: Asian Fantasy Book Releases to Look Forward to in 2021
Maya and the Rising Dark
After her father's disappearance, Maya discovers that she is a godling—half orisha and half human. Now, she must fight to protect her father's legacy and to save the world from the Lord of Shadows and his evil forces.
Set in Chicago and inspired by African mythology, Maya and the Rising Dark promises to be an exciting urban fantasy.
Sal and Gabi Break the Universe
This book follows two Cuban American kids who don't meet in the best circumstances, but eventually team up to manipulate time and space—unknowingly putting the universe at risk.
Sal and Gabi Break the Universe is a lovingly written contemporary novel with a fun and fresh sci-fi twist.
This post is sponsored by Open Road Media. Thank you for supporting our partners, who make it possible for The Portalist to celebrate the sci-fi and fantasy stories you love.