Most of us are very familiar (if not very exasperated) with the clichéd trope of the damsel in distress who is eventually rescued by a knight in shining armor, only to marry him and bear his children. But what if a story was the other way around, and it involved rescuing a man from the throes of the evil queen of fairies?
Well, the Scottish ballad of Tam Lin does exactly that.
In the story, Janet is a plucky young heroine who visits the forest of Carterhaugh and takes a double rose, until she is stopped by a stranger called Tam Lin. Later it is revealed that he is a mortal man who was captured by the fair folk and is part of the fairies' "tithe" to Hell. In some versions, Janet is already pregnant by the time she decides to challenge the fairy queen to save Tam Lin's life. Even though the spirits cast a spell that turns him into "all manner of beasts," Janet manages to hold onto him through all forms of transformation and win the challenge, thereby saving his soul.
The ballad, which was circulated as early as 1549, bestows Janet with agency, detailing an unmarried woman's quest to rescue her love against near-impossible odds, and references topical issues such as abortion. Since then, writers, artists, and musicians have taken inspiration from the ballad, reworking the story in novel ways.
If you love fantasy novels with a magic realist or folklore bent, you'll enjoy these evocative retellings by female authors that reinterpret the Tam Lin story (or motifs from it) in a new, feminist light, while also reimagining the realm of the fairies in a modern context.
Fire and Hemlock
In her essay "The Heroic Ideal—A Personal Odyssey", celebrated fantasy author Diana Wynne Jones explained her need to write a "real female hero", someone with "whom all girls could identify and through that, all persons — a son of Everywoman, if you like."
Published in 1984, Fire and Hemlock is an early urban fantasy novel that tells the story of Polly, the female hero who realizes one summer that she has two sets of memories. One set features her growing up and living a mundane life, attending school and college. The second set is filled with supernatural coincidences, reckless adventures, and a mysterious cellist called Tom Lynn who used to send her books, play pretend with her, and inspire her to be brave.
Soon, Polly realizes that she must confront the past and save Tom Lynn, even if it means "letting him go". Layered with literary allusions and ending on a cryptic note, Fire and Hemlock is a breathtaking one-of-a-kind novel.
Tam Lin
Like Fire and Hemlock, Pamela Dean's Tam Lin also transposes the Scottish ballad to a modern, urban context. This story is set on a midwestern college campus; Janet is a freshman student and the woods of Carterhaugh have become Carter Hall.
If you're looking for a more slice-of-life take on the genre, you'll love this novel set in the 1970s about a young woman attending college and discussing Romantic poets with some hints of magic around the edges.
The Perilous Gard
For those who prefer a more historical setting, Elizabeth Marie Pope's The Perilous Gard has got you covered. Set in 1558, Kate Sutton has been exiled by Queen Mary I to a faraway castle, where she meets a troubled young man called Christopher. Together they discover that the old magic of the fairies and Druids is still alive beneath the ancient stones.
Pope's novel is a more traditional and straightforward retelling, with a fairytale vibe and an enjoyable romance.
Winter Rose
Patricia A. McKillip's novel is a quiet and poetic story set at the edges of a medieval forest. It tells the story of one Corbet Lynn who returns to rebuild his family estate, but it seems that a dangerous curse has been placed upon him. He catches the attention of the younger Melior sister, Rois, who is rebellious, headstrong, and very curious. In a bid to uncover his mysterious past, Rois finds herself embroiled in a much larger magical secret.
Winter Rose is a beautiful story, rendered in lush and lyrical prose. If you're left longing for more, there is even a sequel, Solstice Wood, that was published in 2006.
Roses and Rot
I came across Kat Howard's debut novel after reading her spellbinding short fiction online and was pleasantly surprised to learn that it was a Tam Lin retelling. In Roses and Rot, two sisters attend a fancy artists' retreat, only to realize that creating great art requires great sacrifice (and some fey dealings) as well. The novel is a wonderful meditation on fairy bargains, the magic of folktales, the disenchantment of growing up, and the power of family bonds to both hurt and heal.
Thorn Jack
Katherine Harbour's YA novel Thorn Jack is another story that retells the Tam Lin ballad in a modern world, but with a more paranormal twist reminiscent of Twilight.
17-year-old Finn has lost both her mother and sister and moves back to Fair Hollow, New York with her father to rebuild their lives. At a lakeside party, she meets the alluring Jack Fata, who definitely has a few secrets. Around the same time, Finn also discovers her sister's journal that tells her about creatures who bear a likeness to the Fata family.
If you're looking for a spooky YA read with the fair folk and teen romance, Thorn Jack won't disappoint.
Blood and Iron
Elizabeth Bear's story features fairies, Arthurian legends, power politics, and a heady dose of British-Irish mythology. Although the reviews are rather polarized, you can give it a try if you enjoy urban fantasy that offers an engaging take on the fair folk. Plus, there are plenty of Tam Lin references for you to spot.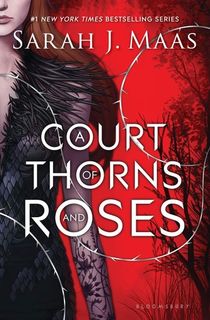 A Court of Thorns and Roses
Sarah J. Maas is one of those widely successful writers that people seem either to love or hate. But if you grew up reading Cassandra Clare and Holly Black, you'll probably enjoy the first book in this lush, dark fantasy series. The story begins with young Feyre, who kills a wolf to feed her impoverished family, without realizing her actions have violated an ancient treaty between the mortals and the fair folk.
Feyre's main love interest is named Tamlin, hinting at the cursed magic, fairy kingdoms, and the steamy romance that fills the pages. And if you like A Court of Thorns and Roses, there's an entire series and spin-off stories for you to devour.
Home From the Sea
A Tam Lin story set by the sea? Mercedes Lackey's novel not only engages with the tale of Tam Lin directly, but also brings in elements from Welsh mythology, such as selkies and druids.
Nearing her 18th birthday, Mari Prothero learns that her water magic is tied to her marrying a Selch or a sea-dweller, due to an ancient family bargain. Of course, Mari is determined to live her life on her own terms and marry someone she loves. If you love Victorian settings, domestic drama, and maritime motifs, add this title to your bookshelf.
The Treachery of Beautiful Things
Plenty of Tam Lin retellings focus on the rescue of a cursed mortal from the clutches of cold-hearted fairies, and Ruth Frances Long's novel is no different. 17-year-old Jenny visits the magical woods where she lost her brother Tom, a talented musician. No one believes her story that her sibling was taken by the trees, but when she encounters the guilt-stricken Jack at the borders, she realizes that he might be the key to the fairy realm.
Another paranormal romance novel aimed at teenagers, The Treachery of Beautiful Things is dark, dazzling, and deliciously evocative.