New York Times bestselling author Katie MacAlister established herself as the queen of paranormal romance when she first emerged onto the scene in 2003.
From high fantasy, to steamy paranormal stories and urban fantasy-mysteries, MacAlister consistently creates lush, enthralling, and totally unique worlds.
Don't know where to start with her vast body of work? Check out these ten essential Katie MacAlister must-reads.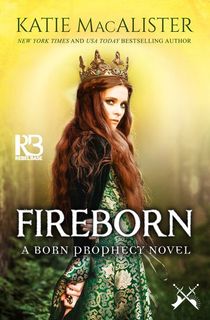 Fireborn
Katie MacAlister's stunning Born Prophecy Series begins with this novel about an ancient world at war with itself, and the three unlikely heroes who must find a way to trust and hope enough in each other to put it back together. The third novel in the series, Shadowborn, hits shelves on June 9th, so now is the perfect time to dive into this unique realm.
When the land of Starborn is invaded and the ancient prophecy broken, the lives of Allegria, Hallow, and Deo are upended.
Allegria fled the priesthood and now holds the power of the sun in her hands. Hallow has ascended to a role he was unprepared to take on; and Deo must harness the power of their enemies to try and restore peace.
Together, they hold the fate of the world in their hands.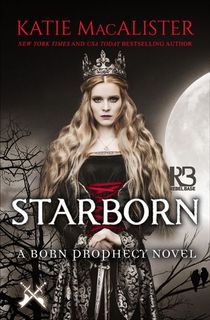 Starborn
In the sequel to Fireborn, one battle may have ended, but another is only beginning. Our heroes must find a way to retrieve a triad of sacred moonstones.
Allegria and Hallow take off at sea on their quest for the artifacts, but their efforts may prove futile — after all, no mortal has ever survived the trip to Eris.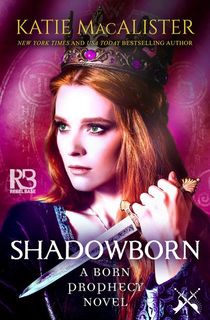 Shadowborn
Caught between three realms and facing a god on a rampage, Allegria, Hallow, and Deo try to put their world back together and end this battle once and for all.
The tides are turning in their favor. But for how long?
When Allegria is taken and her memory fades, Hallow and Deo must face the gods head-on to get her back. Only the power of all three will be enough to save the Fourth Age.
You Slay Me
The first book in Katie MacAlister's popular Aisling Grey series, Guardian, finds our heroine traveling from Seattle to Paris to deliver a precious demonic artifact. But when she finds the recipient dead and her artifact stolen, Aisling stumbles into a whole new world of trouble.
After summoning her own personal demon, Aisling is determined to find out exactly what interfered with her mission. But when the deaths increase and all evidence points to Aisling, she knows life will never be the same.
Playing With Fire
Gabriel Tauhou, leader of the silver dragons, feels an inexplicable pull towards doppelganger May Northcott. May, on the other hand, has other, more pressing issues. Gabriel and May are mates, meant to be together despite all the odds.
But when May steals one of Gabriel's relics, he's forced to choose: her, or his dragons?
Love in the Time of Dragons
Based in the world of Aisling Grey, this series is a must-read follow-up from Katie MacAlister.
Tully Sullivan believes she's just like any other suburban mom. Then she wakes up in an unfamiliar place, surrounded by people who claim to be dragons — and allege she is one as well.
Tully learns that she is an ancient, famous figure in dragon history, and she will have to pay for the crimes of a mate whom she doesn't even know.
In order to see her son again, Tully will have to contend with a past she never even lived.
A Girl's Guide to Vampires
In Katie MacAlister's captivating foray into vampire lore, we meet Joy Randall, who looks for romance and gets far more than she bargained for.
Joy is told that her true love will put her soul in danger. She dismisses this warning, but while traveling through the Czech Republic, Joy is plagued by visions of a handsome man.
When she stumbles across someone who looks exactly like the stranger from her dreams, she questions everything she thought was true...
Ghost of a Chance
Karma Marx is an expert exorcist. She exorcises ghosts from haunted houses for a living, and while there is no spirit she can't banish, she can never seem to exorcise her husband from her life.
Karma wants out of the marriage badly, so they cut a deal: she'll exorcise one more home, but then she wants a divorce.
With the terms agreed to, things begin to look up. But when something goes very awry during the rites and her husband ends up dead, Karma has much bigger problems on her hands than an unfulfilling marriage.
Originally written under the pen name Kate Marsh, this detour into the world of spirits and mystery is a ghostly good time.
Dragon Fall
No one believes that Aoife Dakar has witnessed a murder at the fair. But when she returns to the scene of the crime, she discovers proof of the fantastical world she glimpsed before. Whisked into a new life by Kostya, an enthralling man who can shapeshift into a dragon, Aoife has a lot of learning to do.
Kostya must break a terrible curse before it ruins his dragon kind forever. And Aoife might prove herself a more important asset, and a better mate, than he had first assumed.
RELATED: Paranormal Romance Books That Give Us Chills in All the Right Places
Time Thief
Peter is a member of a band of Travellers who steal time. He's on the hunt for a murderer, but the culprit might be within his own family.
When Peter encounters Kiya Mortenson, once struck by lightning and now unable to get past a constant sense of déjà vu, he discovers his family has been stealing time from her.
Peter vows to keep Kiya safe, and lightning isn't the only spark that might fly between these two.
This post is sponsored by Open Road Media. Thank you for supporting our partners, who make it possible for The Portalist to celebrate the sci-fi and fantasy stories you love.