Gods have played a role in storytelling for centuries. Whether they walk among us or simply pull the strings from the heavens above—and sometimes below, there's one thing we know for sure: When the gods are involved, things are going to go very, very wrong. While that's bad news for the characters, it's excellent news for the reader. Read on for 12 incredible books with some of our favorite gods in fantasy.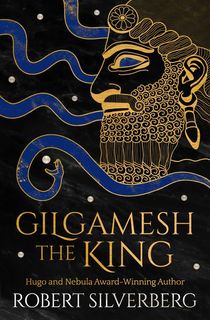 Gilgamesh the King
Two parts god, one part man, Gilgamesh almost has it all. However, Gilgamesh is mortal, and that has to change. With demons, gods, and goddesses roaming about, there are no shortage of gods to love. While the book tones down the supernatural, the human representations are still a major presence. Even those who aren't given physical form are highlighted in the landscape, which is an interesting way to show their powers.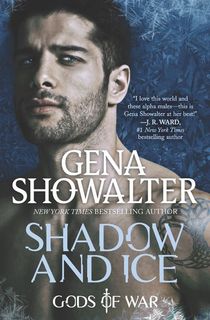 Shadow and Ice
Oh, there might be other gods in this book, but we stopped looking when we met Knox. He's brutal, determined, and impossibly sexy. That's Vale London's first impression of him anyway. Even though he shouldn't want her, shouldn't save her, he can't help but do both. But in a realm with ancient gods engaging in violent combat, anything can happen. Even love.
American Gods
The gods live among us, even if they shouldn't. When Shadow's wife is killed in a car accident, he's released from prison three days early. What follows is an epic adventure across the United States where the old gods wage war against the new … or vice versa.
All we know is, if you aren't media, technology, or the stock market, America is a bad place to be a god.
The Black God's Drums
Creeper has a secret. Well, two, but only one she's willing to part with. Creeper knows about a Haitian scientist and a weapon called the Black God's Drum, which the Confederacy would use to subjugate the rest of the United States.
She uses her knowledge to become a part of the crew on an airship, but her other secret, she holds tight—the one where Oya, the orisha of storms, whispers in her ear and grants divine powers. And Oya has secrets of her own.
The Chronicles of Narnia
He's the creator of Narnia. The one true king, and he appears in varying size and magnificence as a talking lion. It's hard to imagine the series without Aslan. Even if he isn't called a god anywhere, his divinity is unquestionable. He's fierce and sometimes dangerous. But throughout the series, through wisdom, kindness, and courage, there is no doubt that Aslan's intentions in Narnia and all who inhabit it are good.
Small Gods
The Great God Om wants to walk on Discworld once again. But his manifestation goes completely wrong and now he's trapped without divine power in the body of a tortoise. He isn't the only god on Discworld. But in order to get his powers back, he has to generate belief in himself among the population. Through encounters with the small gods, believers, and non-believers alike, Om learns that to get people to believe in him, he has to believe in them first.
Gods of Jade and Shadow
When Casiopea Tun accidentally frees the Mayan god of death, she's given the chance to make all her dreams come true. All she has to do is help him regain his throne. And if she fails, she'll die. But with an alluring god at her side, she leaves the Jazz Age streets in a small southern Mexican town and travels through the jungles of Yucatán, the glitz of Mexico City, and deep into the heart of the Mayan underworld.
The Hundred Thousand Kingdoms
Yeine Darr never thought she'd be summoned to the city of Sky after her mother's mysterious death. She never expects to be told she has royal lineage. She never dreamed she'd be named heir. Now, she's thrown into a vicious fight for a throne she never wanted with cousins she never knew she had.
To make things worse, the gods walk among them, and they have other plans.
Godblind
Exiled kings and bloodthirsty gods, secrets and coups and impending war: Godblind has it all. The people of Mireces were exiled from Rilpor centuries ago. Existing in the harsh mountains, they worship the violent Red Gods. Their new king has Rilpor set in his sites, and he's not alone. The dark rituals and bloody sacrifices the Red Gods demand are making their way through Rilpor. Can a Watcher with secrets and an escaped slave save them? Or was there ever only one end to the upcoming war?
The Poppy War
Rin was never expected to pass the Keju, a rigorous test that only allows the most talented into an elite military school. But she does, and while she should thrive in her new environment, life is difficult for a dark-skinned, poor, orphan of war. At least, it is until she discovers that she possess the deadly, lethal power of shamanism. It turns out the gods aren't as dead as most believe. If she can master her powers, she could stop the war and save her people. Except, the Phoenix is the god that chose her. To do what's necessary to win, Rin could lose her humanity—if she hasn't already.
The Dawnhounds
When thief-turned-cop Yat Jyn-Hok is murdered and then resurrected, she wakes with the a mysterious new power that she doesn't understand. On the run, with a dead god's voice inside her head, she makes her way to a pirate crew. But she was killed because she stumbled on a deadly plot to unleash a plague in the port city of Hainak. One that release an insidious evil. One that the gods want to stop.
Strange the Dreamer
Centuries ago, the city of Weep fell to the Gods. Fifteen years ago, the Godslayer freed it. A powerful group brought a strange substance to the city, using it to enslave the people and build a citadel. The Godslayer intends on freeing the city once again, but no one knows what the Citadel is made for. Or how to destroy it. Not until a librarian and a godchild meet in a dream.